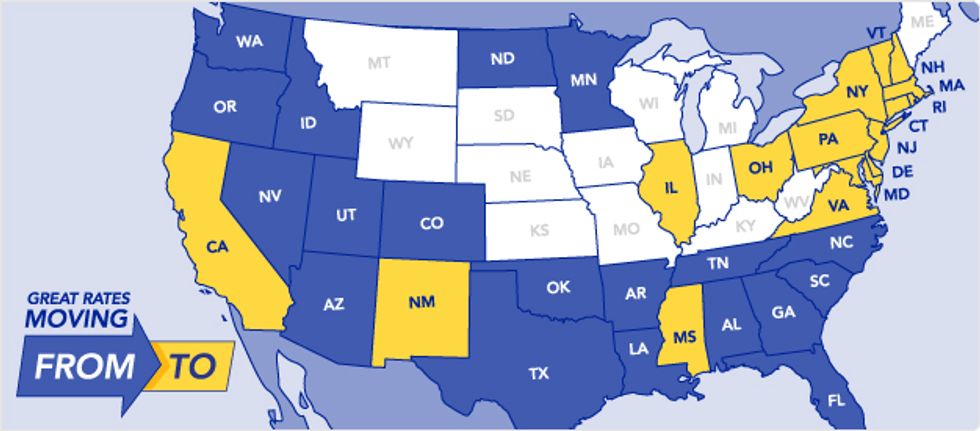 Penske's Great Rates on Truck Rentals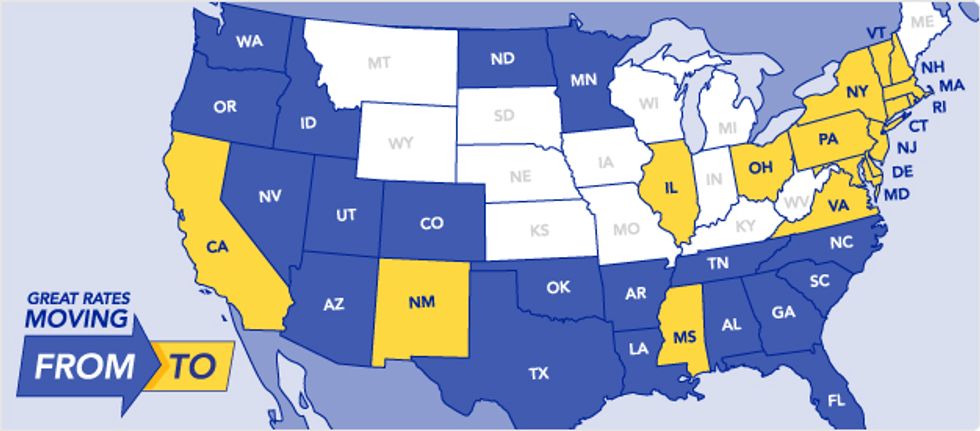 Penske Truck Rental offers Great Rates on select routes in and out of different states. Airlines promote things called e-Savers, getaways, special fares or travel deals to help them fill vacant seats on flights. Unlike an airline, when you rent with Penske you're renting the whole vehicle, not just a seat.
Penske's free unlimited mileage on one-way rentals and our newer, well-maintained trucks make Penske a popular choice for one-way rentals, which is why our trucks end up in popular "move-to" destinations.
---
We love being popular, but we can't keep all of our rental trucks in Florida and Arizona – we need to spread them out across the country, which is why we offer great rates on one-way moves out of certain states and into others.
Moving from Arizona to New Mexico? Great rate.
Moving out of Florida and into New York? Great rate.
Moving to California? You got it…Great rate.
Penske's great rates are a win-win-win. Movers save money on quality rental trucks and Penske gets trucks moved where they're needed. The environment even wins when you take advantage of our Great Rates due to the fact that we don't have to use extra fuel to geographically re-position vehicles.
Note: This promotion is no longer valid.
By Bill Combs