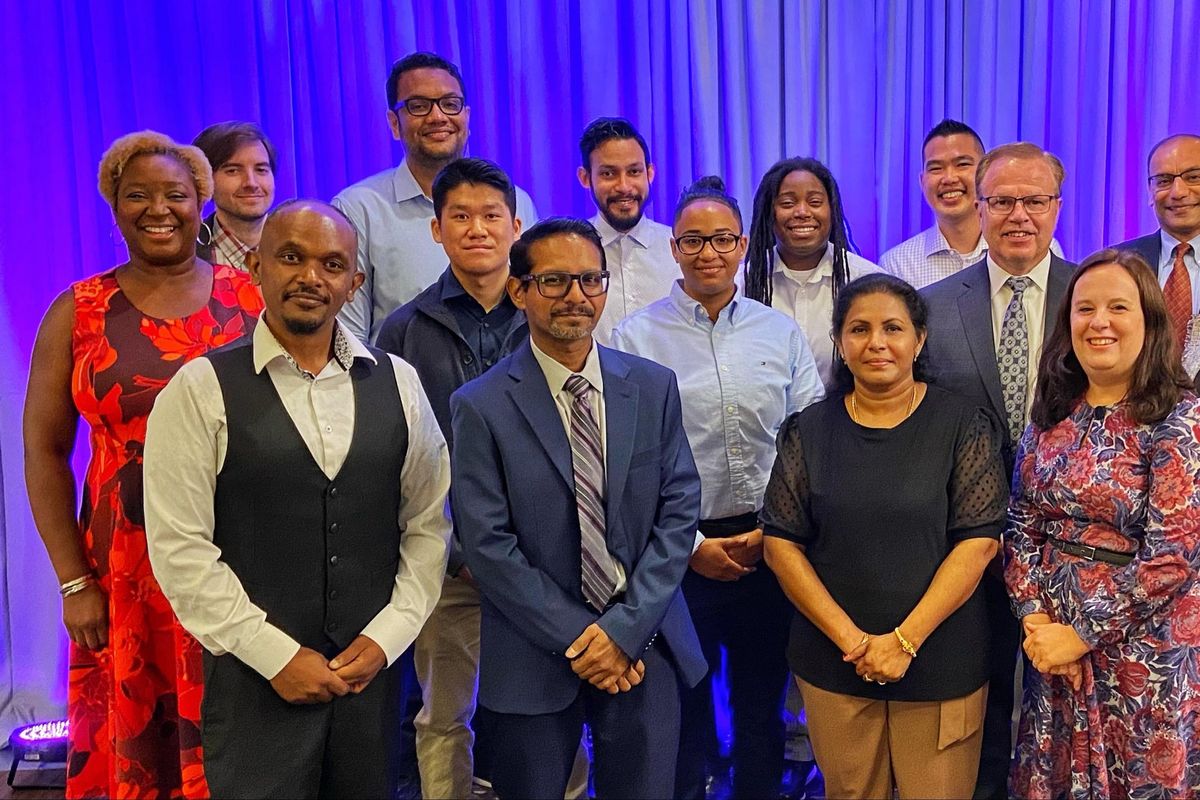 Penske Taps Innovative "Step IT Up" Program to Develop Future High-Tech Talent
Today, Penske Truck Leasing hosted a split, live-streamed graduation ceremony honoring and welcoming 30 new individuals to its IT team. Twenty of the graduates are based out of Tampa, Florida at Penske's Tech Center, and 10 of the graduates are based at its headquarters in Reading, Pennsylvania.
---
What's unique about this group, is that less than a year ago, most were beginners to computer programming. This all changed through a career and life-changing program called Step IT Up, offered by UST, an IT services and solutions provider. This program is a science, technology, engineering, math (STEM), and IT training opportunity – all rolled into one.
"I didn't think I'd find success, but this program changed my life," said Alan "P" Phommahaxay a graduate in Reading. "My family was living in Minnesota, and I am a veteran of the Army National Guard. We took a leap of faith in this program, picked-up and moved to Pennsylvania. I am grateful for all the lessons and knowledge I've gathered through Step IT Up, our leaders, teachers, and mentors and my fellow graduates. I look forward to the next chapter of my life, with Penske."
The program, focuses on providing men, women, minorities and veterans with an accelerated IT education and technical training to mold them into IT consultants for prospective employers. Candidates are given an opportunity to learn computer programming in a short period of time (six months), in hopes of becoming an IT professional and landing a new career in the technology field.
"You all took a huge step. You made a decision that will pay off in the long run and I couldn't think of a better company for you to join," said Mike Krut, senior vice president of information technology for Penske. "Our leadership and culture make Penske one of the best, and our commitment to training and development will help you make the most out of your career. I look forward to working with you on a daily basis."
Six months ago, these graduates passed a 2.5-hour assessment and went through an interview process. They were then selected to go through UST's rigorous and accelerated daily training – assisted by Penske's IT team – that spanned six months. Students were exposed to learning the basics of computer programming and eventually the more sophisticated complexities. Graduates spent months training on computer programming languages such as Java and RPG.
Fast forward to today and these 30 graduates are now embarking on the next step of their journeys and are ready to apply everything they've learned.
The graduation ceremony included Penske's IT department and leadership and featured several speeches and a small reception in both Tampa and Reading. The event was live streamed between the two locations for a joint celebration and concluded with handing out Certificates of Achievement and graduate acknowledgements.
The event hosted a plethora of speakers including recent graduates celebrating their accomplishments, and what this ceremony meant to them.
"We came, we saw, and we conquered – we conquered," said Navy veteran, Raul Polanco from Tampa. "We completely changed and became global force for innovation and were permitted to take Penske to the next level in the Tech forefront. We became a cohesive team – so very unique in each of our offerings. Great companies don't hire skill, they hire integrity. Here's to our new path; our next chapter."
"Many of us were searching for our next step in life, I was studying my master's in computer science – looking for what was next," said Nicole Epting in Reading. The Step IT Up program gave our graduating class the opportunity to get our feet wet in the tech world; it was that much needed missing link for all of us – and it's just the beginning."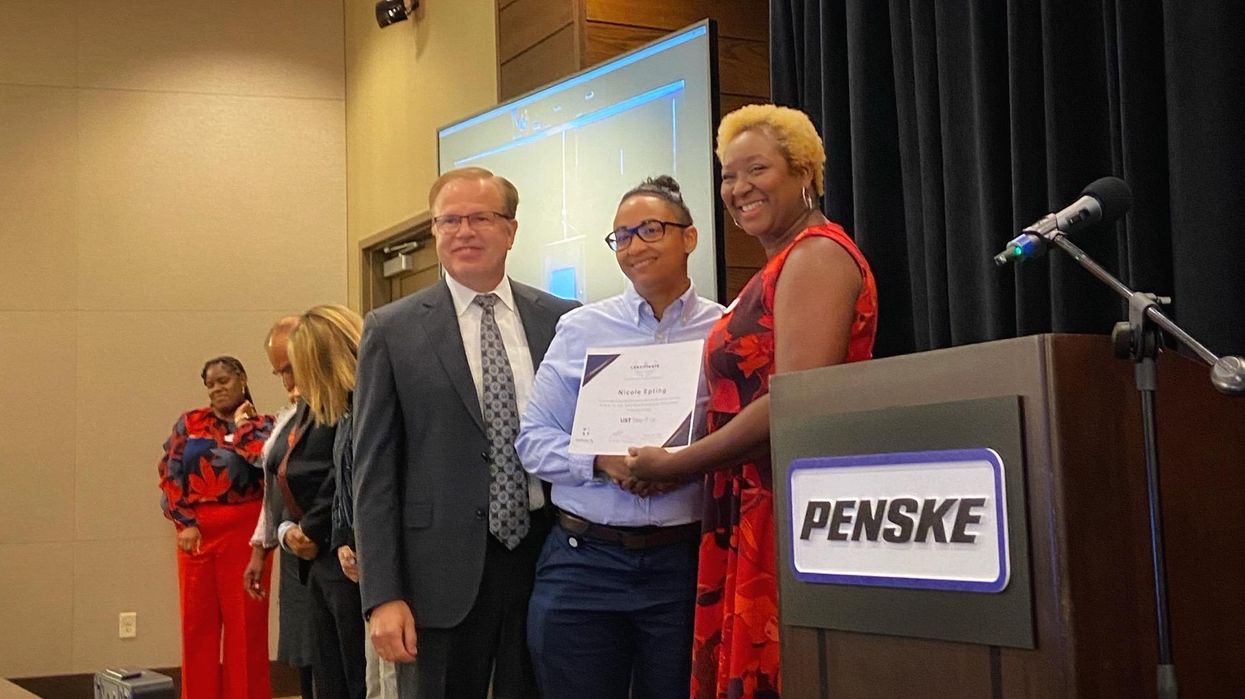 Mike Krut (Penske - SVP of Information Technology), Nicole Epting (graduate), and Melody Byrd (UST - Coach/Manager)
Members of Penske's IT team will now work closely with the graduates over the next 12 months to get them fully acclimated to the duties and responsibilities of their new potential careers. After a one-year trial period, Penske may extend full-time job offers to the graduates.
This is Penske's second graduating class, in partnership with UST.
Visit GoPenske.com/careers to learn more about great careers at Penske.
By "Move Ahead" Staff