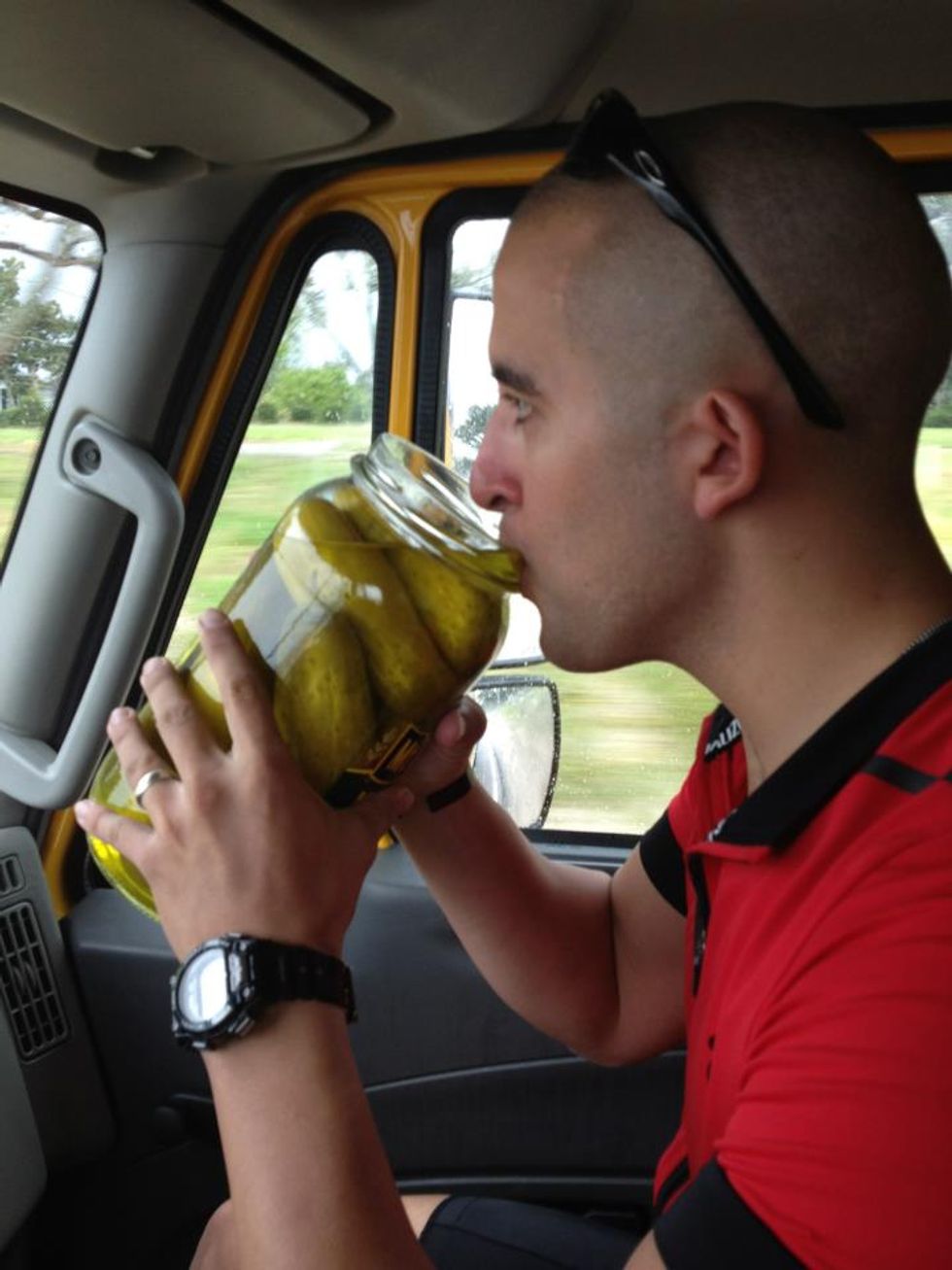 One Man's Moving Journey to Help Cure Cancer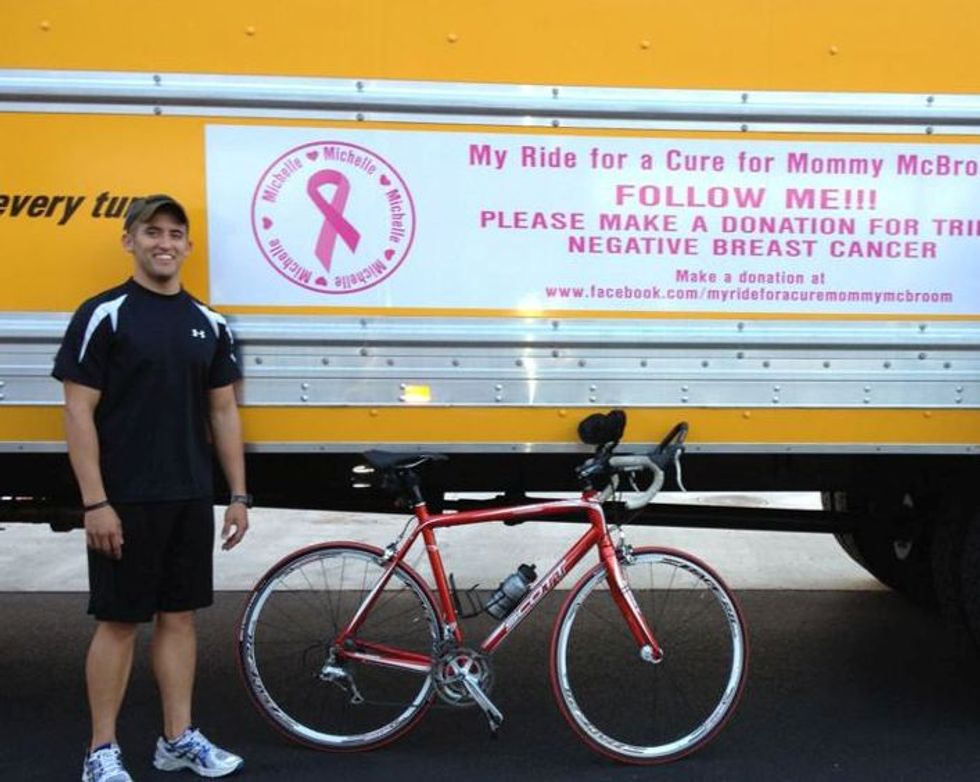 Each year, thousands of U.S. military families rent moving trucks for their PCS (Permanent Change of Station) moves, also commonly referred to as PPMs – (Personally Procured Moves) -- as the various branches of the military hand out new assignments to active personnel.
For Douglas McBroom, 24, a Sgt. in the U.S. Army, this move in the yellow Penske truck is unlike any other he has made. The veteran, who has served in Iraq, is heading home with a purpose.
---
His mother, Michelle, is terminally ill with triple negative breast cancer; Douglas wants to spend her remaining days with "Mommy McBroom" and to raise awareness of the disease.
The Army was kind enough to train him as a recruiter (he recently completed courses at Fort Jackson in South Carolina) and allow him to return and work in his hometown of Corpus Christi, Texas. He was stationed at Joint Base Langley-Eustis in Virginia.
Douglas picked up his 26-foot truck in Newport News, Va., and with the help of a friend, is driving the truck back to Texas.
There awaiting him is his wife Ashley and their two young daughters, Kiersten and Payton, and many family members, including McBroom's parents.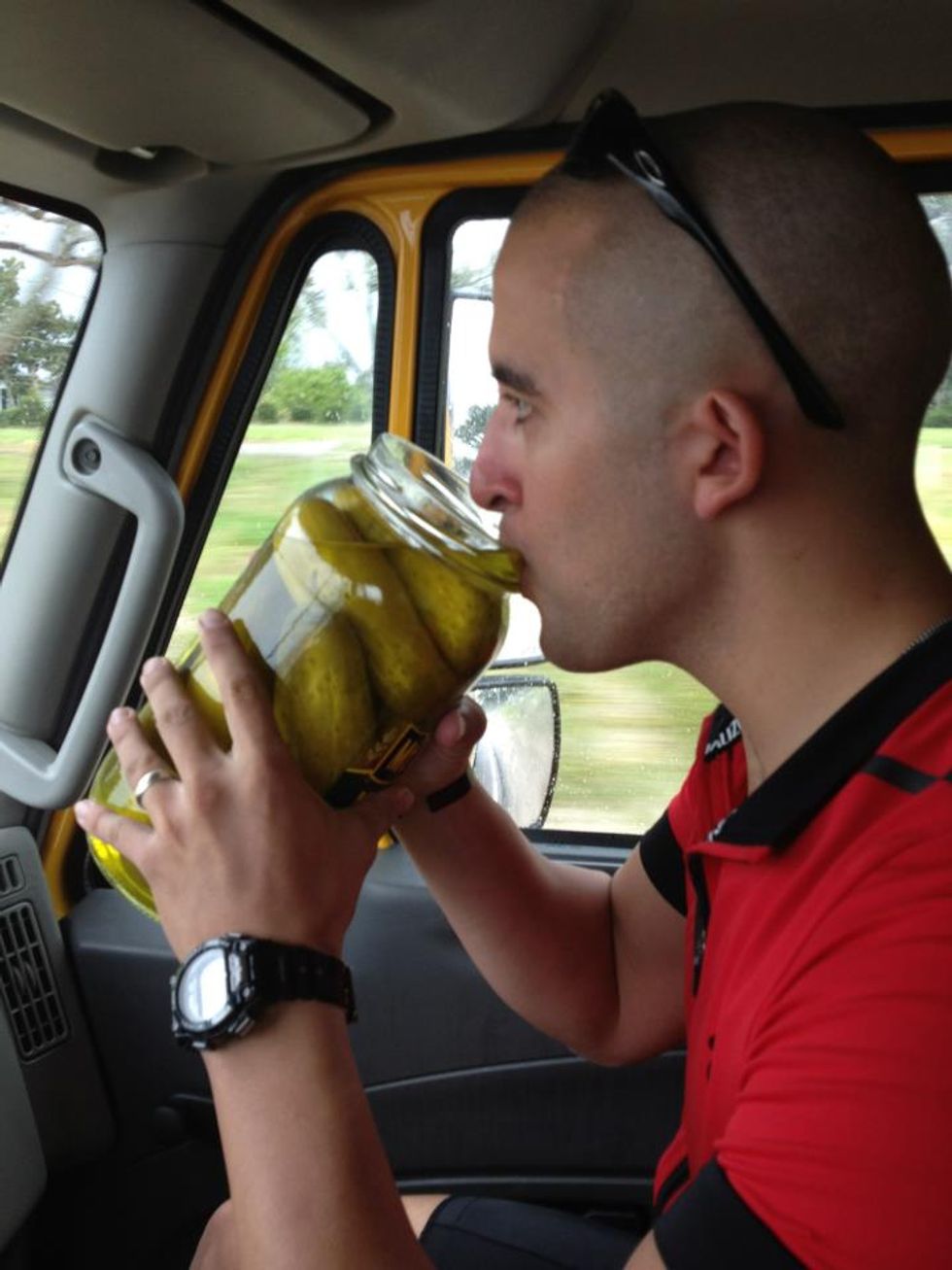 McBroom is using part of the trip to raise awareness for triple negative breast cancer, as he intends to bicycle from Mobile, Ala., to Corpus Christi, starting today, as part of a fundraising effort to benefit the Triple Negative Breast Cancer Foundation.
"We're not taking any interstates, and we're riding through small towns on back roads," he said.
McBroom has established a Facebook page to chronicle the trip, where donations can also be made, My Ride for a Cure for Mommy McBroom.
He said that his fundraising efforts have been going well, from those he knows and those he has just met. "I've received a lot of support from Penske Truck Rental and other companies," he stated.
When asked why he chose riding a bicycle, he responded: "I'm very athletic and I have been involved with sports…I thought this was the best way to raise awareness."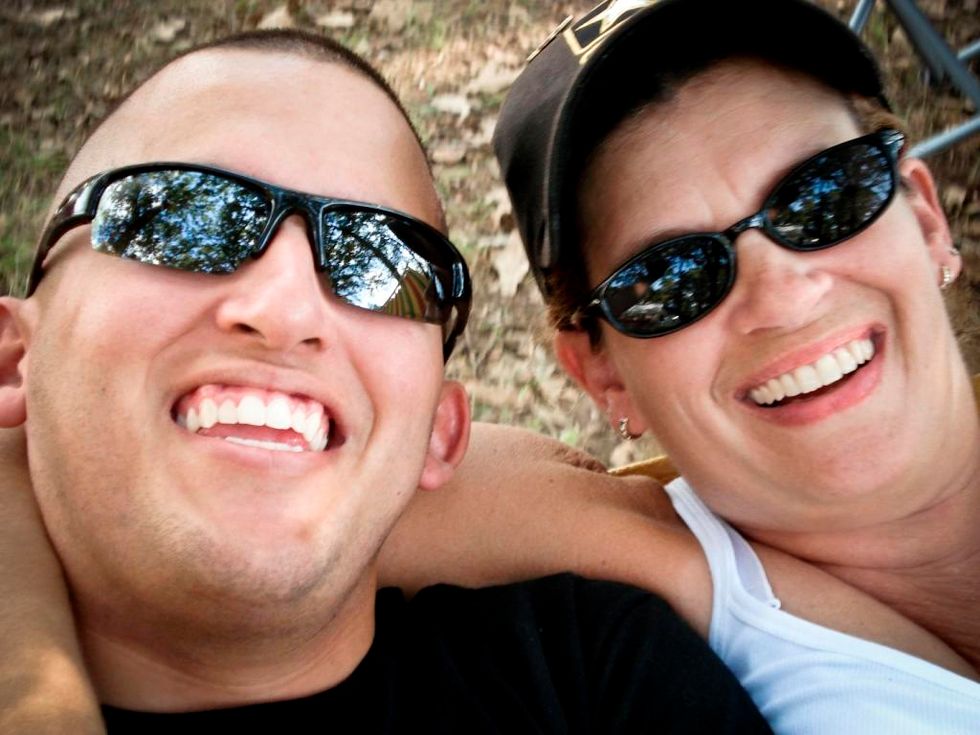 Michelle is touched by her son's efforts.
"It's kind of hard to put it into words," she said. "Douglas has always done tremendous and I always knew that when he set a goal, he would achieve it. Douglas and I have a very special relationship – I am tremendously proud of my son."
Douglas described their warm and unique bond.
"My mother and I are more friends than mother and son," he said. "I've never hesitated to ask her for advice and she has helped me grow from a boy to a man –she has been my best cheerleader and biggest supporter.
"She might not have much time left, so I wanted to do something for my mom and other cancer patients."
The McBroom family is looking forward to more family time around the table, sharing and caring.
By Alen Beljin
Penske provided Douglas McBroom with a complimentary truck rental for one week to support his efforts.