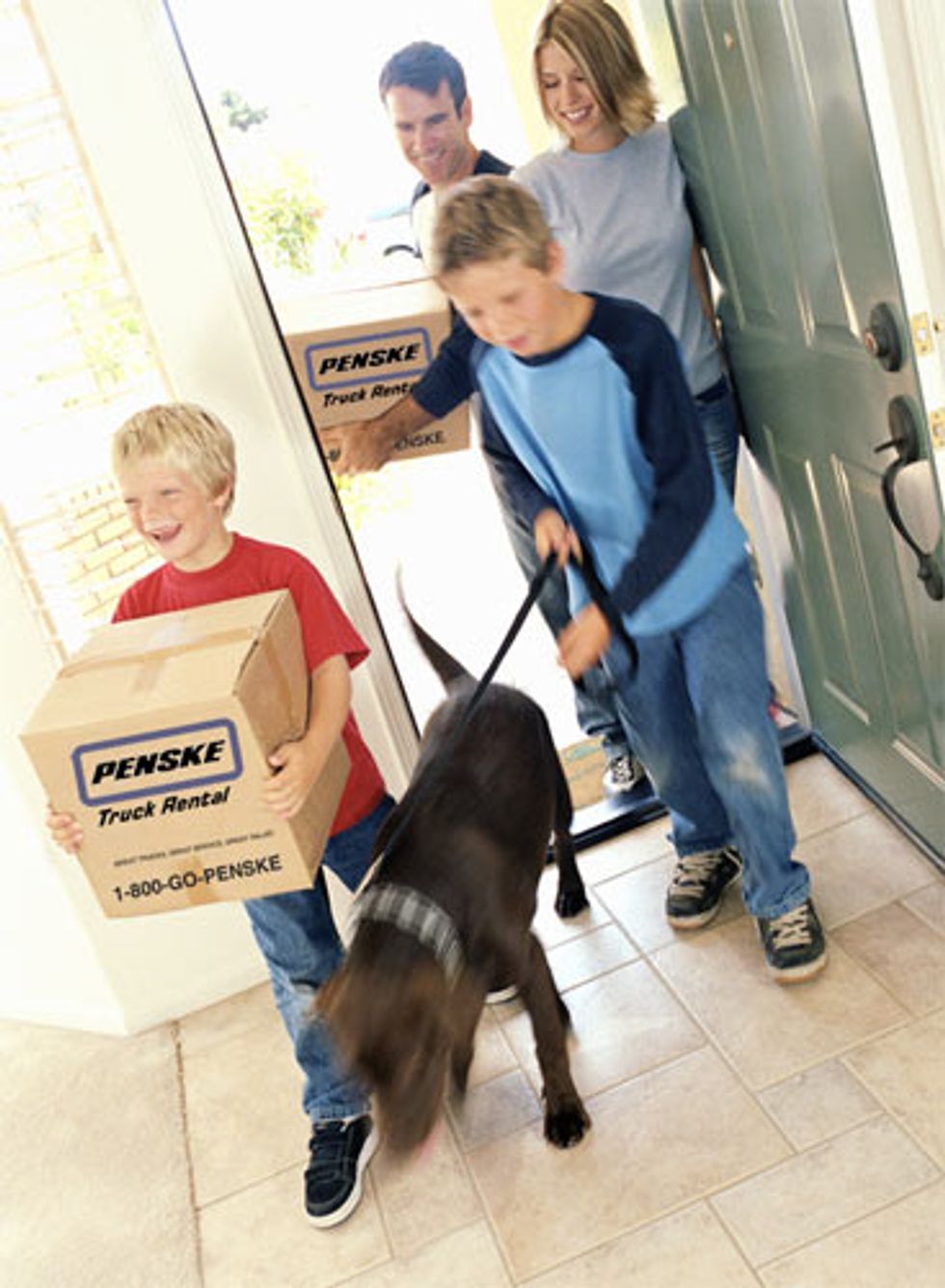 Moving Season: Add Kids to the Checklist
An important, yet sometimes overlooked component of the do-it-yourself move is including the needs of children. For the family's youngest members – who may only know one place as home – a move can be scary and upsetting.
---
It is important to take some steps to make this major transition easier on your kids. Here are some tips from the moving experts at Penske Truck Rental for helping your children adapt to a new place, along with some practical moving advice for families:
* Keep the communication open. It can be hard to tell your kids that they'll be moving, but making sure they know they can talk about how they're feeling about the move is important. Try to keep the conversation positive by telling them about all the fun things they'll be able to do in their new home, but acknowledge that they'll feel some sadness about leaving their old one.
* Help them say goodbye. Organize a going-away party for your children and their friends, and work with the parents of their friends to gather contact information so they can keep in touch after you move.
* Keep them involved with inventory. Take a minute with each child to go through toys and clothes to see what can be donated. By letting them help with these decisions, you can eliminate any angst that might come if they realize something they wanted was left behind when you get to your new home.
* Pack a first-day box. Have each child pack a box of things that they will want the first day you move into your new home, like favorite toys, books or stuffed animals. Have the movers pack these boxes last so they are the first thing that is unloaded when you arrive. If you are moving a long distance, have each child pack another bag with items to keep them entertained during the trip.
* Form a moving team. Creating roles for your older children so they can help you move can make your move go quickly and smoothly. If possible, arrange for somebody to watch your younger children so you can focus on moving tasks. Hiring movers can also help take some of the pressure off you so you can tend to your children. Your younger children may also be thrilled by the chance to see the moving truck up close, so take the time to show them.
* Introduce them to the new home. Showing your children new parks and other attractions in your new community will help them feel excited about their new home. Plan ahead to get them enrolled in activities with other children so they can quickly make new friends. However, be sure to explain to them that making new friends takes time, so they aren't discouraged if it doesn't happen right away. Communicate with their teachers to see if there's anything special you can do to help your children feel more comfortable at school.
By doing the little things to help your children cope with the tough parts of moving, you'll put them in a position to acclimate quickly and easily. For more helpful moving tips, visit www.PenskeTruckRental.com.
https://twitter.com/#!/PenskeMoving/status/192223593831219200
By "Move Ahead" Staff