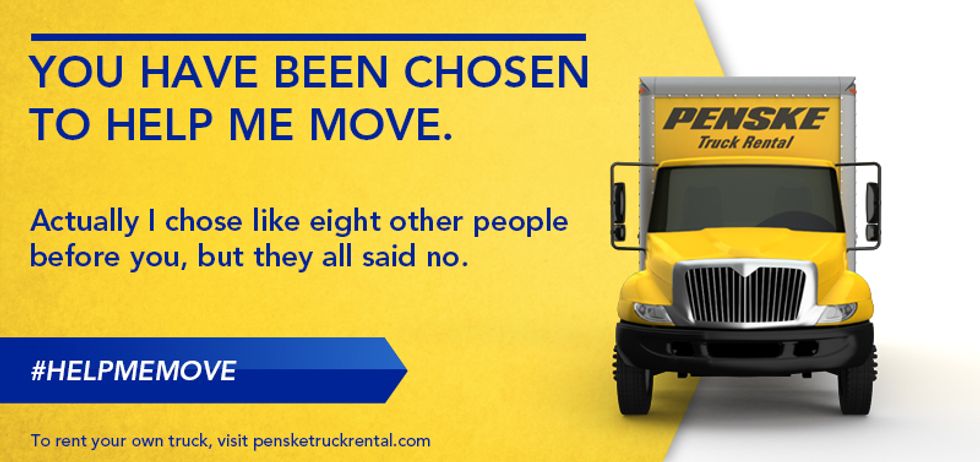 Move Back to College with Penske
Fall semesters are cranking-up across the nation and students are heading to campus for another year of higher education. Not every student needs to rent a moving truck to get their stuff back to school, but if you're one of those who do, below are some benefits to making that move in a Penske truck.
---
Student Discounts
College students save 10 percent on all truck rentals when they show their college ID. Save an additional 10 percent when you book your one-way rental online. Add those discounts up and you'll save almost 20 percent. Hint: AAA members can save even more.
Free Miles
Penske offers free unlimited mileage on all one-way truck rentals – all day, every day.
Great Trucks
With one of the youngest fleets in the industry, the majority of Penske trucks won't stay in our fleet long enough to get a bachelor's degree (e.g. 4 years). In other words, we buy a lot of new trucks every year.
No Surcharges
Some companies include a surcharge on truck rentals for anyone 18-23 years old. Penske Truck Rental doesn't.
Free Moving Invites
Invite your friends to help you move from your favorite social channel.
Picture Prizes
You don't have to rent to win. See a Penske truck. Snap a photo of the truck. Send your photo to truckphoto@penske.com for a chance to win one of our great monthly sweepstake prizes.
Sweet Tunes
Every Penske rental truck is equipped with an MP3 jack and/or CD player.
Storage Space
Tap into the largest selection of self-storage units on the Web.
Great Careers
Today you may be renting one of our yellow trucks to help during a college move. When you're ready to think "career," keep Penske in mind. Penske Truck Leasing is a diverse transportation company with operations all over the world.
By "Move Ahead" Staff