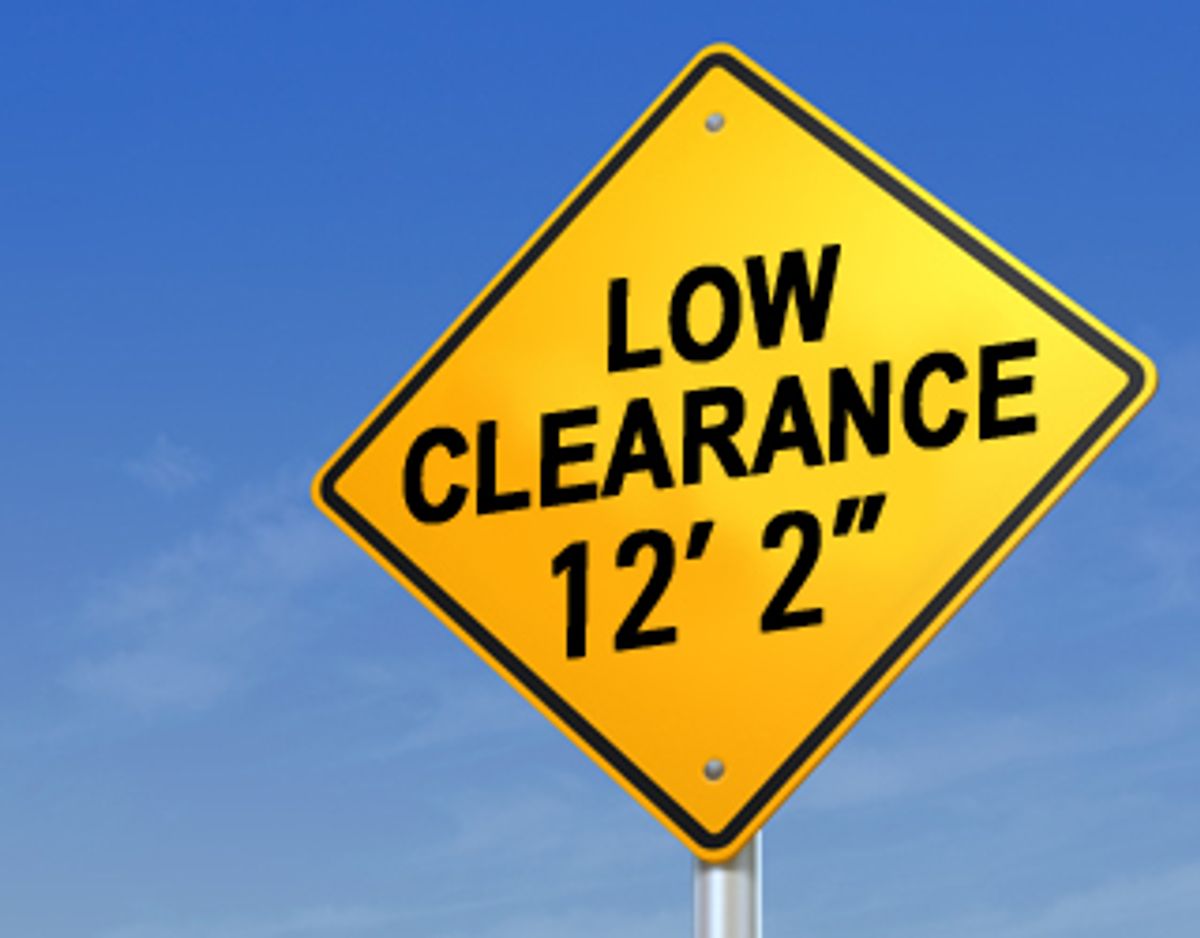 How Low Can You Go?
Don't become the next star of a YouTube video by driving yourrental truck under a bridge or overpass that is too low.
---
The internet features countless images of truck drivers attempting to maneuver their tall vehicles under low clearances, peeling back their roofs like sardine cans. To avoid this embarrassing driving blunder, the experts at Penske Truck Rental encourage you to watch for overhead clearance postings.
"Keep in mind that trucks are taller and wider than cars and need greater overhead and side clearance," said David Weisser, district rental manager in southeastern Pennsylvania. "Pay particular attention to low clearances if you'll be traveling on long distances or on back roads, where older bridges tend to be lower."
Weisser also advises truck rental drivers to be alert for low tree limbs, especially those weighed down by snow or ice, and canopies at service stations, fast food restaurants, banks and hotels.
So what happens if you damage your rental truck while driving under a low structure? "You can have peace of mind if you purchase one of our insurance protection plans," Weisser said. "Should you damage the roof, you would have a $0 deductible through Penske's insurance."
For additional safe-driving tips, visit pensketruckrental.com.
By Kandace Wertz