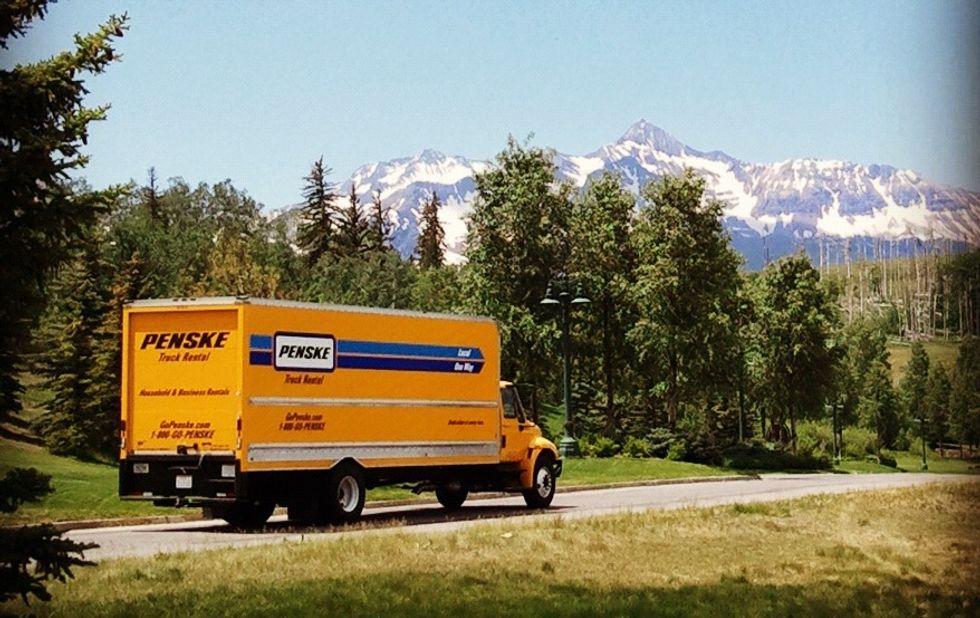 Endless Possibilities with Penske Truck Rental's Free Unlimited Miles
Do-it-yourself moves are a lot of work and one-way moves can mean a lot of driving. Why not make your move work for you, and scratch a thing or two off your bucket list during your move? Penske Truck Rental makes taking the scenic route easy by offering free unlimited miles on allone-way truck rentals.
---
Moving from Orlando, Fla., to Omaha, Neb., and always wanted to catch a Cardinals game in St. Louis? With free unlimited mileage you can catch the big game during your move.
Moving from Portland, Ore., to Portsmouth, Va. and haven't seen Aunt Patty in Peoria since you were a kid? Make the most of free unlimited miles, and maybe Aunt Patty will offer you a place to stay for the night. The possibilities are endless.
We pride ourselves in our newer, clean, and well-maintained fleet of trucks. Plus, for your long-distance listening pleasure, there's a CD player and/or MP3 jack in virtually every truck!
Start thinking about how moving with Penske can help you arrive at your destination refreshed and excited about your new start. See how others are taking the scenic route with us during their moves on Pinterest.
By Bill Combs