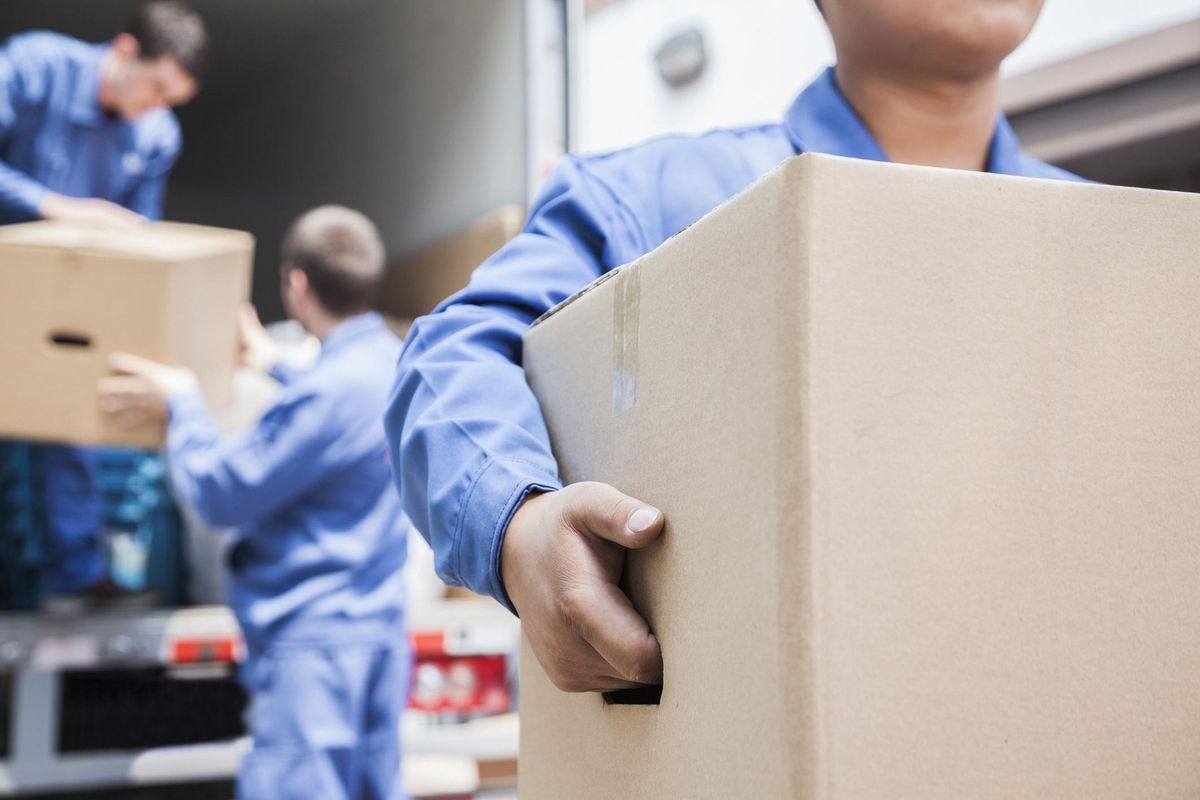 Consumers Should be Aware of Moving Scams
Between Memorial Day and Labor Day, Penske rents thousands of trucks to movers across North America. While some movers take the do-it-yourself approach, others hire professionals to deliver their belongings safely and securely to their new homes.
---
While there are many reputable moving companies who are trustworthy and offer legitimate services, consumers need to be aware of moving scams that could affect their wallets and worldly goods.
Penske's corporate security team is aware of moving schemes, and they're working to prevent movers from being targeted by scammers.
"Last year I investigated a number of "moving companies" who were relentlessly victimizing innocent individuals and families," said Damond Kloc, Penske's security manager.
"It's disheartening, because this affects people in an intimate way. All of their belongings and valuables are gone, or they are swindled out of a large sum of money. Corporate security aggressively investigates these situations and endeavors to assist both law enforcement and victims of these scams to recover the victim's possessions," said Kloc.
The Federal Motor Carrier Safety Association (FMSCA) regulates moving companies and says there are ways to spot scams.
Warning Signs of a Moving Scam
No offers of an on-site inspection. The mover gives you a sight-unseen estimate over the phone and does not take a firsthand look at what needs to be moved. If an estimate sounds too good to be true – it probably is.
There is no written estimate provided by the mover – this can be binding or non-binding.
The mover demands cash up front or a large deposit.
You are not provided a copy of the Your Rights and Responsibilities When You Move booklet and a copy of the FMCSA's Ready to Move brochure. Federal law requires movers to give these to customers in the planning stages of interstate moves.
You are asked to sign blank or incomplete documents.
There is no local address or information about the mover's registration or insurance.
The mover claims all goods are covered by their insurance.
When you call the mover, the phone is answered with a generic "movers" or "moving company," rather than a company name.
The offices and warehouse don't exist or are in poor condition.
You're told charges will be determined after loading.
The movers arrive with a rental truck instead of a company-owned or marked fleet truck.

Be suspicious if the mover asks you to rent a truck to move your belongings.

The mover says you have more to move than originally estimated. If this happens, be sure you're provided with a revised estimate, which lists additional items and services. Also, you and the mover should agree to a new price before packing or loading begins.
Research is an important tool you can use to protect yourself from moving scams. When selecting a prospective mover, be sure to thoroughly vet the company before agreeing to their services.
For more information about how to avoid moving fraud and consumer rights and responsibilities when moving, visit the FMCSA's Protect Your Move website.
By "Move Ahead" staff