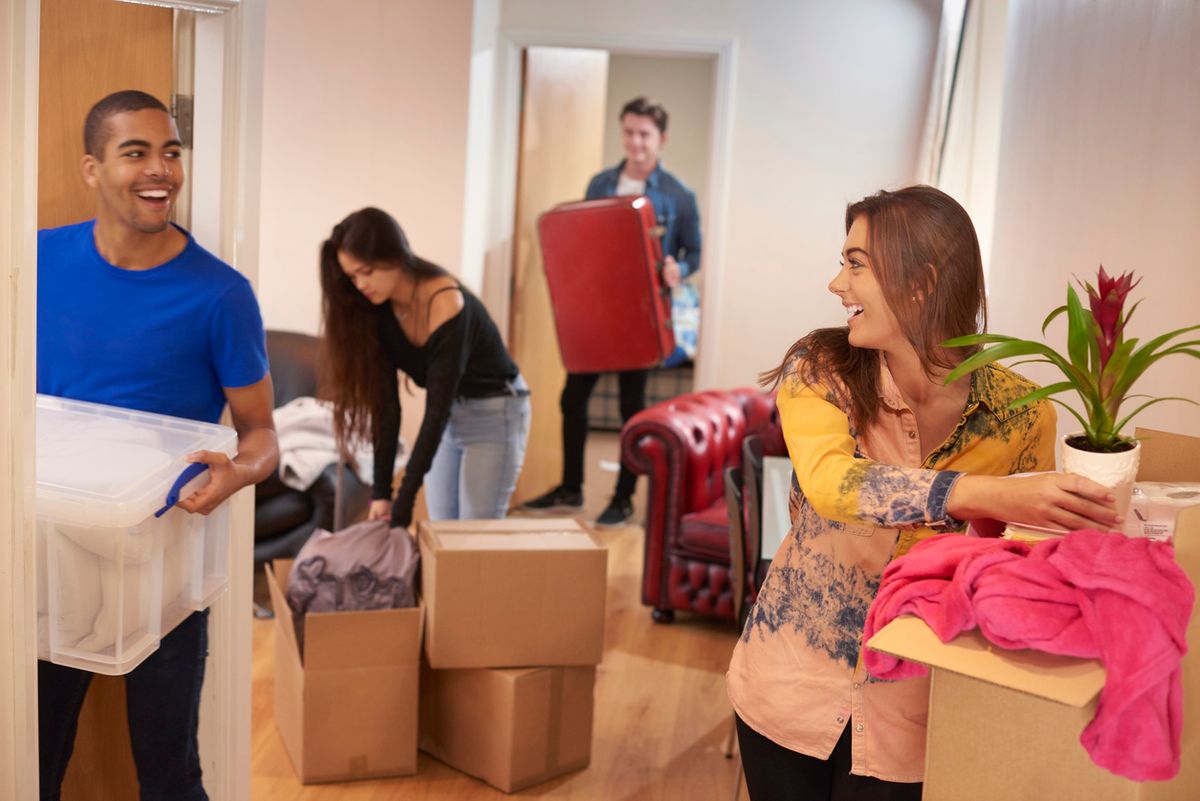 College Move-Out Tips for First-Time Renters
Around this time of year, countless college students – from freshmen to seniors – are wrapping up their final exams and getting ready for a much-anticipated summer break.
---
Before they can officially unwind, students first must move out of their college dorms or apartments. But, where do they start?
The experts at Penske Truck Rental have plenty of advice when it comes to moving out of college. Bed frames, mattresses, desks, dressers, storage bins, clothes and cookware are a few of the many items college students need to pack up and move.
Penske's moving experts answer some of the most commonly asked questions from young adults and college students embarking on this type of journey.
I have to move out of my building soon. When should I start looking to rent a Penske truck?
Our recommendation is to always book your truck with us as soon as possible to ensure the best price and availability of equipment on pickup day. Many students across the country are moving out during the same time, and availability can decrease if a customer waits too long.
How can I find out if there is a Penske Truck Rental facility in my area?
Whether you go to school in Louisville, Kentucky; Lubbock, Texas; Miami, Florida; or elsewhere, there are more than 2,300 Penske Truck Rental and agent locations across North America. Click here to discover what Penske facilities are closest to your school, dorm or off-campus apartment.
When I move out of my dorm or one-bedroom apartment, what size truck is best?
Use our patented Truck Wizard tool to determine a recommended truck size based on the amount of items you plan to move in your Penske truck. We have trucks ranging from 12 ft. to 26 ft. in length.
What are some general things I should be aware of when renting my first Penske truck?
Customers must be at least 18 years old and produce two forms of identification, such as:
Driver's License
State-issued ID
Passport
Social Security card
Vehicle registration
Phone bill
Military ID
Credit card
We advise purchasing our Limited Damage Waiver that will waive all financial liability to the rental for any collision damage to our truck. All of our other coverages are available to any customer over the age of 18.
I don't have a credit card; is there another way I can pay?
Our current cash reservation policy allows for a reservation to be made right away with just your name, address and phone number. For us to reserve your truck, you would be required to make a $100 deposit in person at any Penske agent location at least 48 hours prior to your pickup date. If you do not have a credit card, please call 888-996-5415 to ask about our cash reservation policy. For more details on what forms of payment Penske accepts, click here.
Does Penske offer a college student discount?
You bet! College students can get 10 percent off all truck rentals plus an additional 10 percent discount if they book their one-way rental online.
I have to take stairs to get to my dorm room. Does Penske offer any specialty moving equipment?
When moving out of a dorm or a small apartment, renters are likely to encounter stairs and tight hallways. Penske offers equipment and materials such as hand trucks and furniture pads. Hand trucks make it easy to get your belongings in and out of the rental truck, and they have a weight capacity of more than 600 pounds with stair climber functionality.
After the moving truck is packed with all your belongings, don't forget about your car. If you don't have a friend who can drive your car to your new place while you're moving, don't worry.
Explore Penske's many towing equipment options, like a car carrier or a tow dolly, so you can bring your vehicle with you.
Do you have a truck rental question that's not listed above? Contact the experts at Penske Truck Rental by calling 1-888-996-5415 or chat live with a Penske representative by clicking here.
By Chris Abruzzo