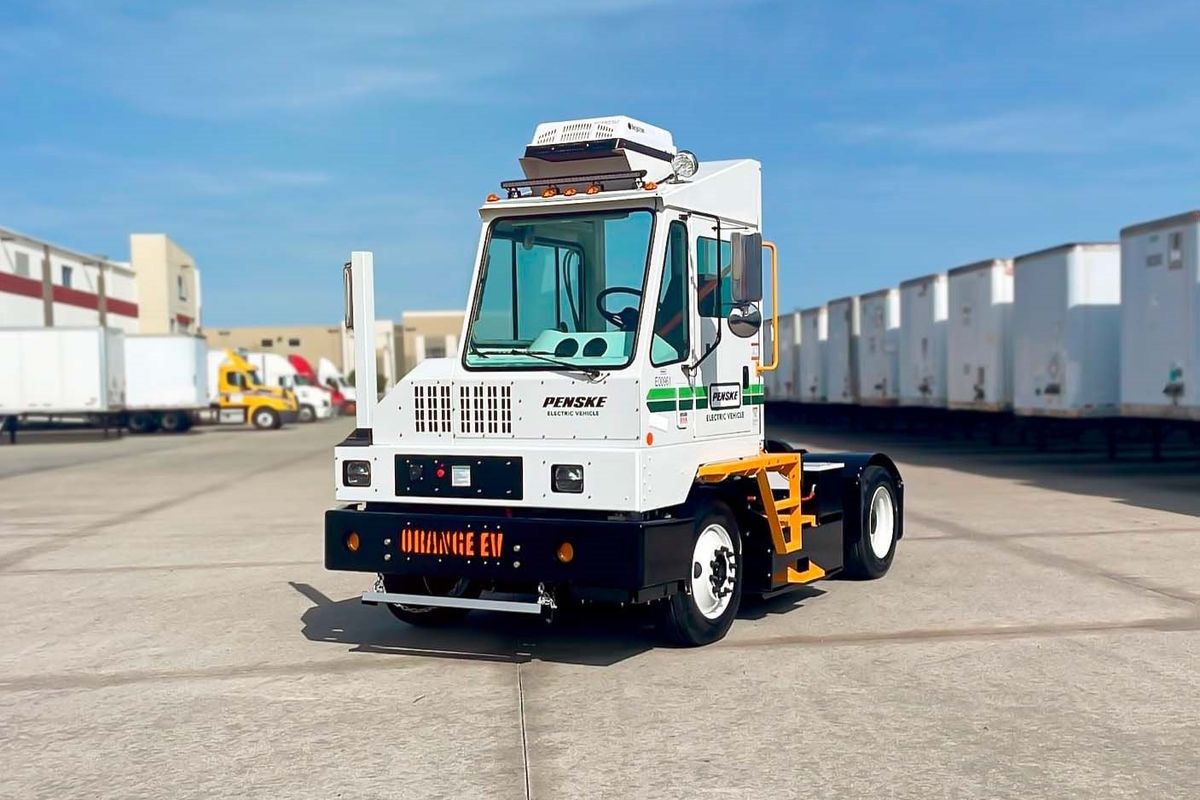 Penske Truck Leasing Customer Balford Farms Adds First Electric Truck
Penske Truck Leasing customer Balford Farms, a food distribution services and dairy products company headquartered in Burlington, New Jersey, is adding the first-ever electric truck to its fleet. The Orange EV yard tractor will support the company's warehouse and distribution center, which operates 24 hours a day, 365 days a year. It will reduce Balford's carbon footprint by over 15 tons annually.
---
Balford's environmental sustainability journey started over a decade ago with the installation of solar panels at their Burlington warehouse and distribution center.
"We're thrilled about this opportunity to bring innovation into our truck fleet and expand upon our recent sustainability commitments and successes," said Larry Walker, CEO of Balford Farms. "This new electric truck exemplifies our ongoing promise towards being an environmentally responsible leader in the food distribution industry while delivering efficiency and safety to our workplace, and the very best service to our customers."
Balford specializes in providing warehousing and distribution services to quick service restaurant chains. Balford also markets and distributes their own Rosenberger's dairy brand to customers throughout the Northeast U.S.
By "Move Ahead" Staff