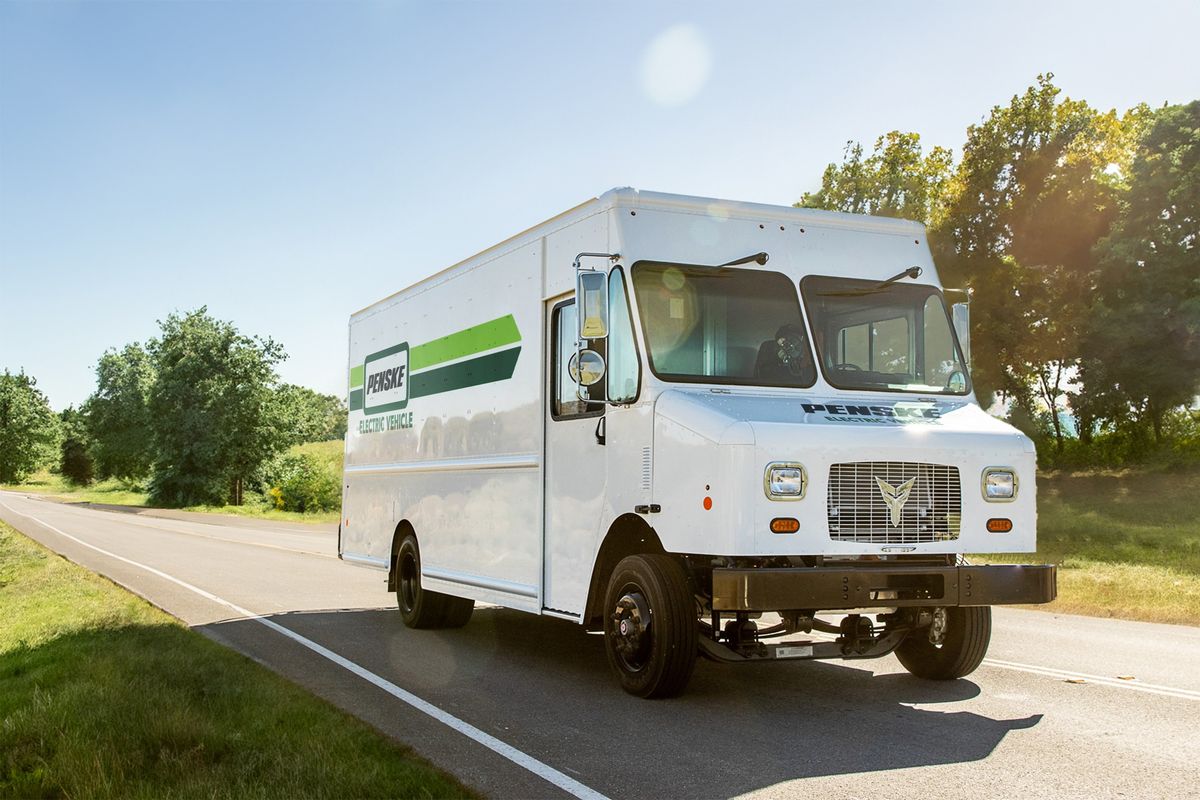 Penske Truck Leasing Adds Xos Stepvan to Electric Fleet Offering
Penske Truck Leasing has added Xos, Inc. battery-electric trucks to its fleet. Penske will deploy the trucks with multiple customers in various industries. The Xos Stepvan is a Class 6 vehicle purpose-built for commercial applications.
---
"We are very pleased to build on our growing portfolio of all-electric vehicles with the addition of the Xos Stepvan," said Paul Rosa, senior vice president of procurement and fleet planning for Penske Truck Leasing.
The Stepvan can travel up to 150 miles on a single charge, features a GVWR of up to 23,000 pounds, and comes in available body sizes of 16' or 18'. Depending on charger specifications, the vehicle charge time with DC fast charging ranges from 110 to 120 minutes. Additional specifications include a 178-inch wheelbase, 347 kW maximum horsepower, and max torque of 1,737 ft-lbs.
"We're proud to partner with Penske on their journey to a fully electric fleet operation," said Dakota Semler, chief executive officer at Los Angeles-based Xos. "Penske and Xos share similar core values around our commitment to customers and a dedication to excellence, so our partnership is a natural fit. We look forward to building our relationship for years to come."
By "Move Ahead" Staff