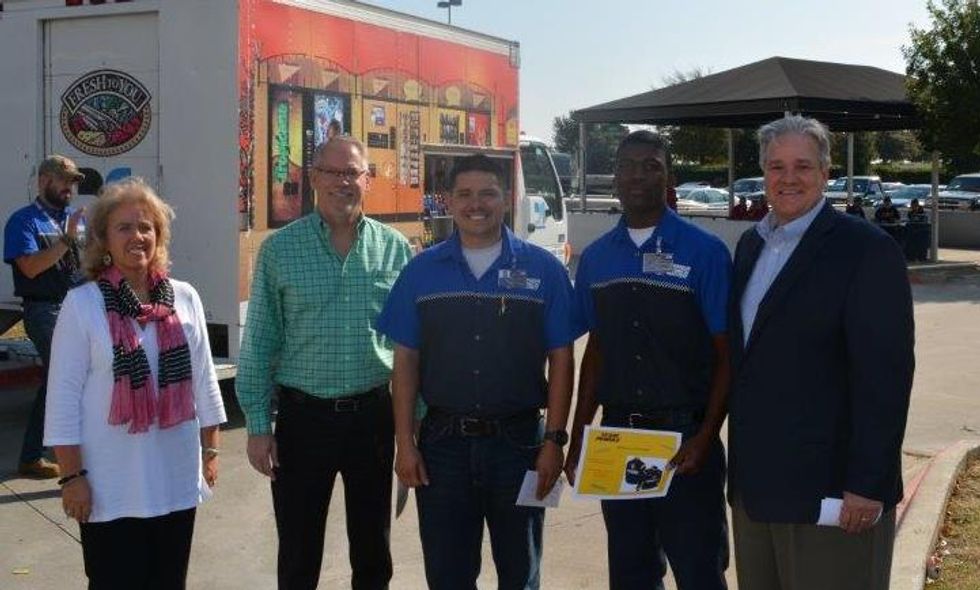 UTI Students Win Drawing at Penske Recruiting Event
Two Universal Technical Institute (UTI) students recently won raffle prizes fromPenske at a career fair at UTI –Dallas.
---
UTI student Alfonso Paredes won two NASCAR race tickets to the AAA Texas 500 at Texas Motor Speedway. His colleague Trayvond Holmes won a Shell Pennzoil Uniform jacket.
Penske regularly recruits at UTI locations across the country, searching for the best and the brightest diesel technician students. Paredes will graduate in 2015 and Holmes will graduate at the end of the year.
UTI is a leading provider of technician training, with more than 160,000 graduates in its more than 45-year history.
Penske congratulates both student winners.
Pictured (L-R): Lesa Plett – south central area recruiter; Jim Norman – south central area HR manager; UTI students Alfonso Paredes and Trayvond Holmes; and Jed Pilato – south central area vice president.
By Tony Kozuch