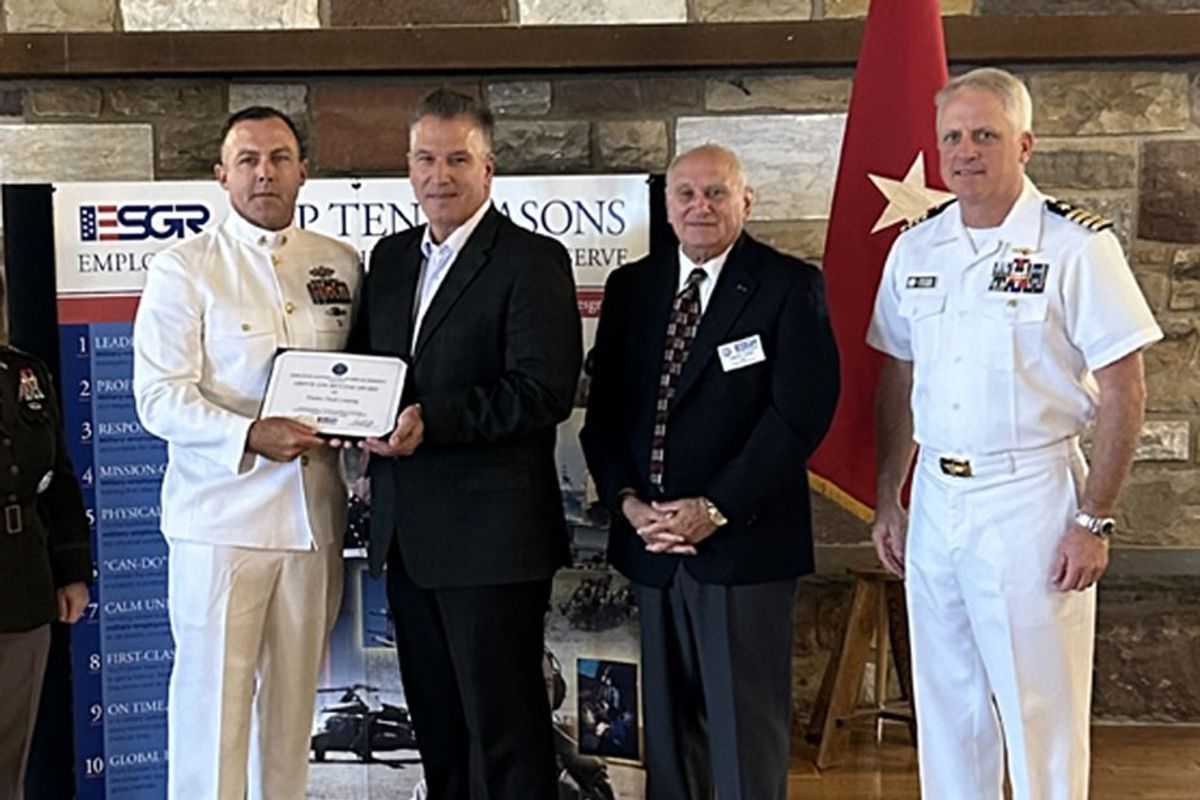 Penske Truck Leasing Honored by U.S. Department of Defense for Military-Friendly Employment Practices
The U.S. Department of Defense has formally recognized Penske Truck Leasing for its military-friendly policies. The company is a recipient of the Above and Beyond Award recently given by the Pennsylvania Employer Support of the Guard and Reserve (ESGR). The honor is provided to companies "for outstanding service and continuing support to the national defense."
---
The company was nominated by Brian Southmayd, a Penske facility project manager based in Irving, Texas. As part of his work at Penske, he is tasked with oversight of Penske Truck Leasing new builds and facility renovations.
A Chief Petty Officer in the U.S. Navy, Southmayd is a 15-year reservist. In this role, he plans and oversees the execution of his unit's construction operations.
Not only is his unit called into duty to provide repairs and improvements at military installations domestically, Southmayd has also worked on humanitarian projects, like building affordable housing for veterans on Native American reservations.
At times, depending on military need, he is also temporarily called into active duty. This has brought him to ports in Europe and places like Afghanistan, Kuwait and the African nation of Djibouti.
"My bosses are supportive of my work as a reservist and they encourage my service," stated Southmayd. "Working for an organization who is truly supportive of their employee's service to the nation is unique. That sense of support and trust is recognized by the individual and family as well."
Accepting the award was Sean Yentsch, vice president of facilities for Penske Transportation Solutions.
"I am proud to work for a company that supports veterans," Yentsch stated. "Serving in the military as a reservist while juggling a career and family can be a challenge. Brian always manages to excel as a facility project manager. He is the consummate professional both in and out of work."
Approximately 9% of Penske's annual new hires are veterans and the company has been routinely recognized as a top military-friendly employer. The organization offers a wide range of career opportunities including truck fleet maintenance technicians, truck drivers, fleet supervisors, operations management, logistics and supply chain operations, leadership positions and many others. Visit Penske's careers site for more job opportunities for veterans.
By "Move Ahead" Staff