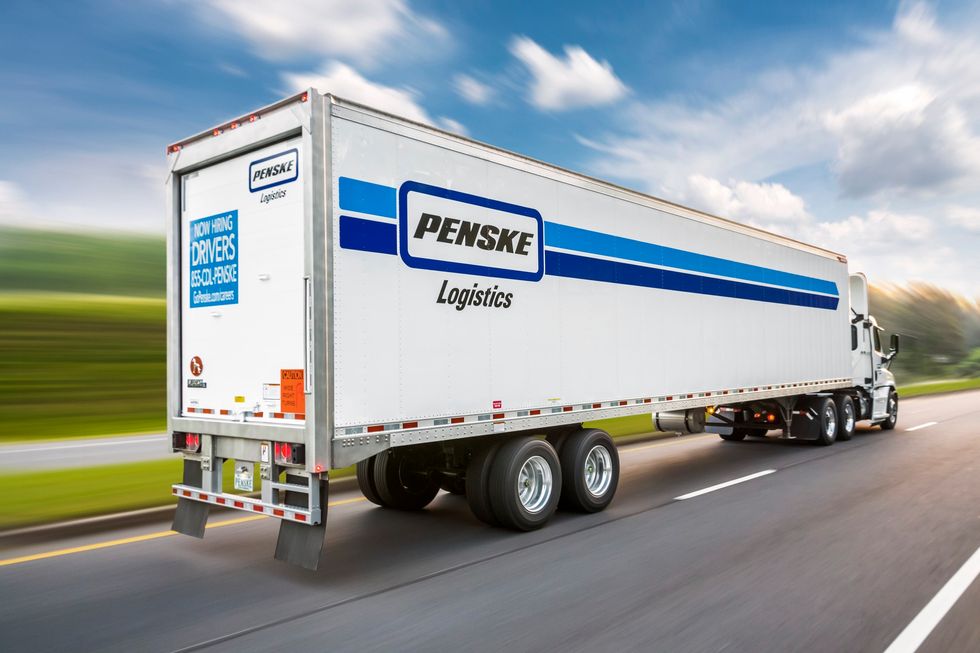 Wishing the Best of the Holiday Season to All Professional Truck Drivers
With just days until holiday celebrations are in full swing, the race is on to complete Christmas gift giving and make the perfect additions to festive tablescapes.
---
Yet, the staples and touchstones of the holiday season would not be possible without the dedication of millions of professional truck drivers.
Penske Logistics paused in the season of giving to thank the company's 4,500 professional truck drivers in the U.S. and Canada for all they do - during the holiday season and throughout the year - to move our world forward.
"We want to thank them for their hard work and their professionalism," said Tom Scollard, vice president of dedicated contract carriage. "We have a lot of respect for the job that they do."
Each year, truck drivers play a key role in moving the economy forward. The nation's 3.5 million truck drivers moved more than 10 billion tons of freight last year alone, according to statistics from the American Trucking Associations.
Every day truck drivers have to meet challenges on the road, everything from weather, road conditions and the actions of other drivers.
Penske's professional drivers travel more than 200 million miles each year delivering freight for customers, said Jeff Stoicheff, senior vice president of Human Resources for Penske Logistics.
"We are very fortunate to have such a dedicated group of drivers that put their customers first," Stoicheff said.
In October, the company recognized 26 drivers who have driven for 20 consecutive years or more without an accident.
"Safety is incredibly important, not just to our customers, but to the driving public to whom we have a responsibility to make sure we are putting the best drivers on the road," Stoicheff said.
In addition, that dedication is no more apparent than during the Christmas holiday season when truck drivers are challenged more than ever.
"We have so many customers who are surging during this time, from coffee shops to the grocery chains to the retailers," Scollard said. "While others are rushing around with less courtesy, our drivers are showing patience and courtesy and doing the right thing all the time."
Interested in a driving career with Penske? Visit gopenske.com/drivers for employment opportunities. The company offers competitive wages and a wide range ofbenefits. Penske is an Equal Opportunity Employer.
By Bernie Mixon