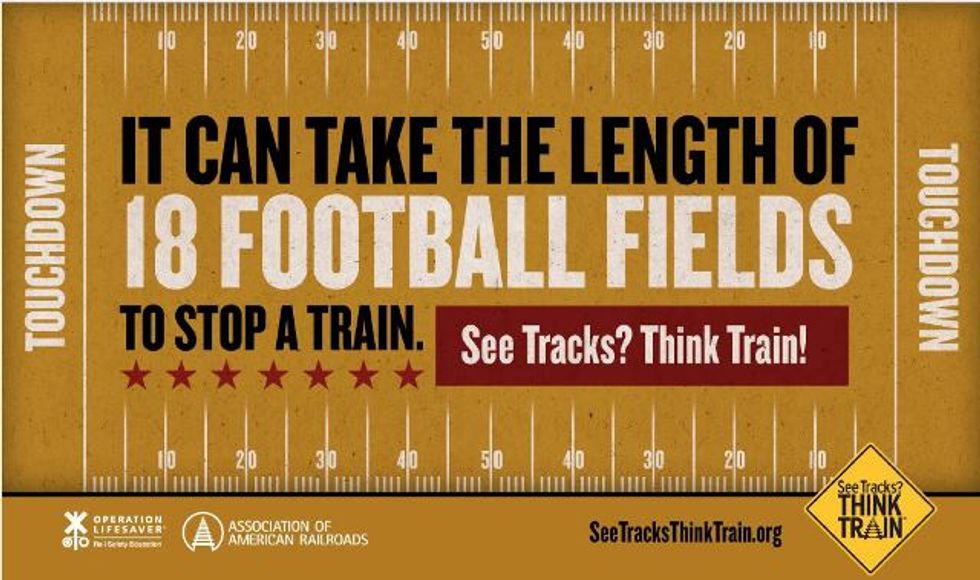 Use Safety Precautions When Approaching Railroad Crossings
America's railroad system winds along 140,000 miles of track, traveling through communities large and small and meeting truck drivers and passenger motorists at one of 212,000 railroad crossings each day.
---
While many trains make their way through railroad crossings without incident, statistics show that about once every three hours a person or a vehicle is struck by a train, according to the Federal Railroad Administration (FRA).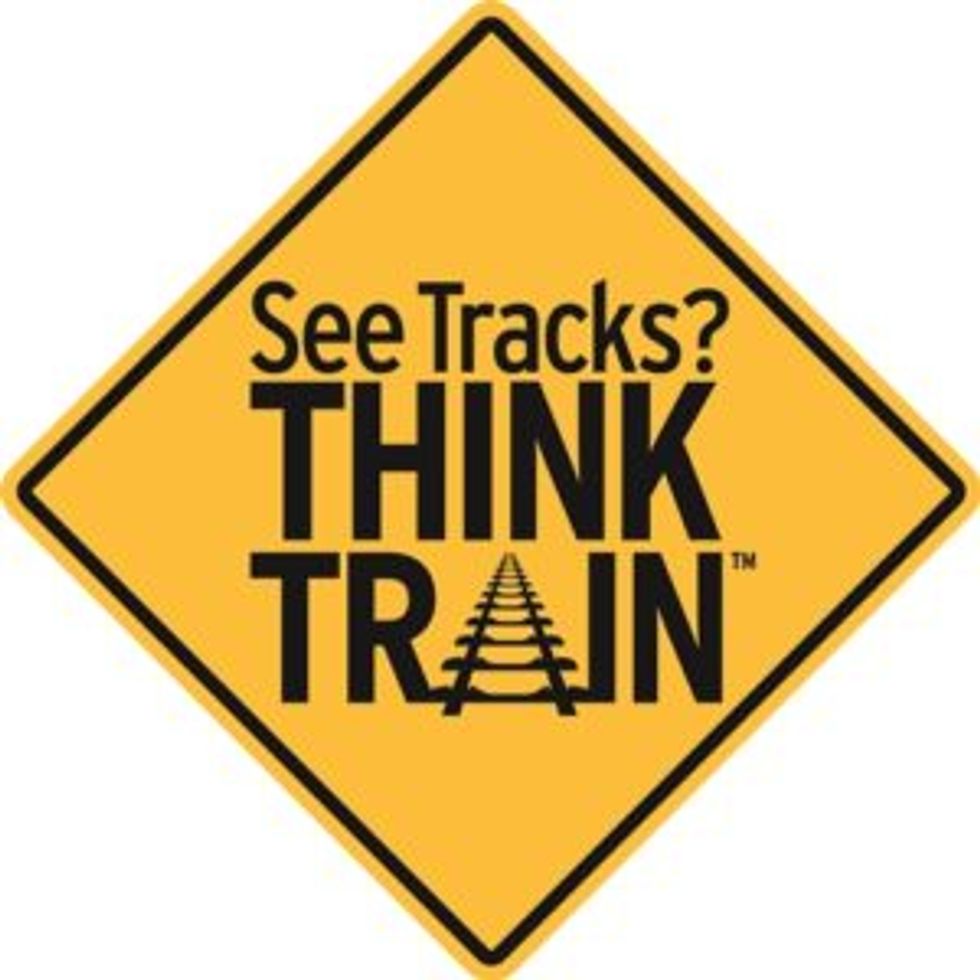 Railroad safety advocates like Operation Lifesaver, a national non-profit rail safety education organization, say taking a few precautions when approaching railroad crossings can help drivers avoid accidents with trains.
"One of our biggest concerns is people don't always act safely near railroad crossings. We want to empower drivers to know how to act safely," said Libby Rector Snipe, director of communications for Operation Lifesaver. "Distraction is a major cause of incidents at railroad tracks."
Nearly two-thirds of public crossings are active with gates, bells or flashing lights, while the remaining third are passive, meaning they feature signs and markings but do not have active warning devices, according to the FRA.
Operation Lifesaver recommends that motorists do not stop any closer than 15 feet to the crossing. In the event you are caught in traffic, do not go forward unless you can clear the crossing.
"It is important to understand that trains overhang the tracks by approximately three feet on each side," Snipe said. "Even if the bumper of your truck is not technically on the track, there is still the potential for the train to hit the truck."
In the event that a truck or car is stuck on the tracks, a train does not have the ability to steer around it. It has to stay on the tracks and may not be able to stop in time.
"It can take a freight train traveling 55 miles an hour a mile or more to stop," Snipe said. "That is the length of 18 football fields, so you can understand that it is very unlikely that they will be able to stop in time if something is in their way on the tracks."
If a truck or car is stuck on the track, drivers are urged to exit the vehicle immediately and call the number on the emergency notification sign posted at every railroad crossing. Drivers should move away from the crossing as soon as possible.
"We advise people to run in the direction the train is coming from, but at an angle away from the tracks," Snipe said. "If there is an impact between the train and the truck, and you are running along where the train is coming, you could be hit by debris."
Operation Lifesaver has educational programs and tools for truck drivers and passenger motorists to make them aware of the potential dangers of railroad crossings.
The "ProDriver Challenge" is a videogame format e-Learning tool for professional drivers to review situations that drivers can experience when approaching train tracks, including how to maneuver their truck over railroad crossings.
"One of the issues is that non-retracted trailer jacks can become stuck on crossings," Snipe said. "We encourage professional drivers to make sure the jacks are in the 'up' position."
In addition, the organization has a safety campaign called "See Tracks? Think Train!" to encourage people who are near railroad tracks to expect a train at any time.
"The train does not always run at a set schedule, and it is hard to predict," Snipe said. "People think certain tracks are out of service. You know a train can come at any time, so we tell people to look, listen and live."
Safety is key for Penske Logistics' more than 4,000 professional drivers and that includes being safe around railroad crossings.
"Smith System lies at the core of what we, as a motor carrier, focus on when it comes to driver safety and safe operations of the vehicle, which would include operating around a rail line," said Rob Helstrom, director of safety and training for Penske Logistics. "Of course, railroads pose unique challenges and dangers; however, if the professional driver practices the Smith System Keys, they will identify and mitigate any hazards that arise."
The focus on safety is not limited to logistics drivers.
Safety is also key for Penske Truck Leasing, a leading provider of full-service truck leasing and truck rentals to businesses and consumers, which operates and maintains a fleet of more than 240,000 vehicles.
"We encourage fleet operators to remind their drivers about the importance of rail-crossing safety," said Don Mikes, Penske's senior vice president of rental. "We also encourage our consumer truck rental customers to take extra safety precautions while driving and to heed all safety warnings near railways."
The FRA offers the following additional tips for motorists when approaching a crossing:
Never ignore flashing lights, whistles, closing gates or stop signs.
Slow down, look in both directions, and test your brakes.
Be certain you don't see a train. Roll down windows; turn off fans and radios; listen for warning whistles.
If a stop is needed, stop no closer than 15 feet and no farther than 50 feet from the tracks.
As you begin to cross:
Never stop on the tracks.
If the gate comes down after you have started to cross, drive through the gate even if it means breaking the gate.
By Bernie Mixon