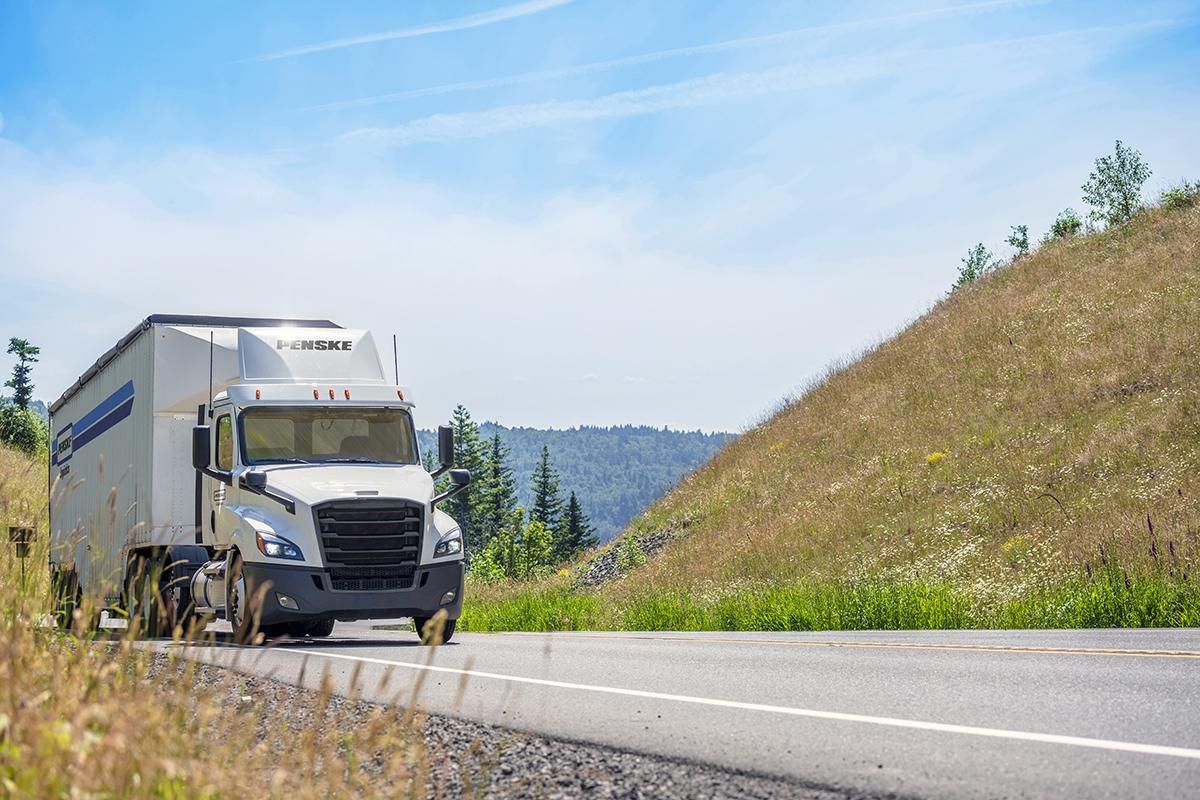 Top Takeaways from CSCMP 2021: Industry Leaders Discuss Uncertainties and Opportunities
Industry leaders discussed several topics at this year's CSCMP EDGE conference in Atlanta, and no subject was more important than how companies managed supply chain disruptions over the past year and the top priorities for the future. There were several in-depth panel discussions on the latest industry studies, including CSCMP State of Logistics Report®, the 2022 Third-Party Logistics Study and the 2021 Young Professionals in Supply Chain study. Here are several of my key takeaways from this year's meeting.

---
State of Logistics – The logistics industry remained strong despite a wide range of global challenges. Activity within private and dedicated fleets grew a bit despite the 4% reduction in United States business logistics costs, which is a good sign. That points to resilience as there were a couple of markedly weak months. For those of us in the supply chain, it has been good to see the reliability of getting goods where they had to go. Despite some sectors being down quite significantly, they really rebounded. There were some heroic shifts in activity and resources. For example, automotive shifted to grocery where it was really needed as consumers spent more time at home and stocked up on household goods.

Capacity Shortage – There was a lot of discussion about capacity during CSCMP EDGE. There has been record-setting demand in terms of volume across all modes of transport, and capacity hasn't necessarily dropped in trucking. Because demand for capacity is high, availability relative to demand is strained. Providers must take care of their better customers, so if a shipper is not situated well and doesn't have a core group of providers or has not necessarily been a shipper of choice to work with, it might be difficult.
Controllable Costs vs. Cost in General – Shippers and 3PLs felt the effects of cost increases over the past year, including carrier and labor rates. In the 2022 Third-Party Logistics Study, shippers reported that total logistics expenditures as a percentage of sales averaged 11%, which is higher than the percentages reported for the two previous years. The study also found that while 64% of shippers and 86% of 3PLs agreed that use of a 3PL decreased costs, it is a slight decline in opinion from the 2021 study.

However, it's important to focus on controllable costs versus overall costs. Certain macro-economic issues, such as massive changes in inflation and wages, aren't necessarily controllable by a 3PL. We are seeing that carrier rates and underlying labor rates are escalating, which means shippers need to look at where they logically want to achieve gains and remain passionate about achieving those. Still, costs might go up in today's market and shippers may be outperforming their peers.

Relationships – Relationships within the supply chain have always been important but have taken on new significance given the lack of capacity and increased risk of disruptions. Virtual meetings became the norm in 2020 and some of 2021, and they do have their place. They help cut travel costs, and it is likely some virtual trainings and gatherings will continue, but meeting people face to face remains essential.

While I am a huge fan and proponent of technology, I am certain technology can never replace human interaction and relationships. That is especially true in supply chain where mission-critical tasks depend on people getting things done for people. These face-to-face interactions are precious and something we all value.

Shared Shipping – The concept of shared shipping is not new, but shippers are starting to consider it more to share excess capacity. Sharing is on the rise across the supply chain spectrum. In many instances where it makes sense for two shippers to be sharing, a 3PL is in the middle of that. It's one thing for a shipper to share capacity with another shipper. It's another to create technical integration with the other shipper's TMS and to get information to a half dozen different stakeholder groups within that organization. A 3PL is pretty good at that so in many instances there is a value to having a 3PL in the middle.

Supply Chain as a Service – Supply chain as a service (SCaaS) is an opportunity to rethink the underlying role of supply chains and provides a new business model that generates alternative revenue streams not just for 3PLs but also for shippers, according to the 2022 Third-Party Logistics Study. The challenge to 3PLs is to identify unmet needs in the marketplace and to match alternative models to capture untapped revenue sources.

3PLs currently have several supply-chain-as-a-service-offerings, including logistics as a service (77%), inventory management as a service (57%), returns management as a service (51%) and reverse logistics as a service (51%). They are also planning to expand their offerings, with 23% reporting plans to offer supply chain management as a service within the next three years, 21% have plans to introduce returns management as a service, and 20% plan to introduce last mile as a service.

Control Towers – The 2022 Third-Party Logistics Study analyzed the technology-based capabilities needed from 3PLs with 60% of shippers citing the need for control tower technologies such as visibility, tracking and asset management. This is the first year that the control tower concept was the number one technology requirement. Going forward, the prominence of control tower systems, technology and processes as part of the antidote to sync up across the various processes of manufacturing, transportation, order management and so on, will proliferate rapidly.

Talent – The role of the supply chain is more and more prominent in boardrooms, and it is getting more attention than ever before. The importance of the talent in the supply chain ranges from drivers to warehouse workers to IT and logistics engineers. Nearly all respondents — 99% — taking part in the 2021 Young Professionals in Supply Chain study said the supply chain field is a good career choice. Additionally, 95% of respondents said they are excited to have a career in the supply chain field and 97% said they would recommend others consider supply chain as a career.
Not surprisingly, there is an increase in supply chain management as an academic discipline. During this year's conference, there were a significant number of universities represented at the conference, which was a significant increase compared to five or ten years ago. What's exciting is that supply chain students early in the profession are helping to reshape the future of the post-Covid supply chain.

Training goes beyond the university, and 95% of young supply chain professionals expressed excitement for their development track and training opportunities. At Penske, we're developing great talent as well as great tools and technologies.
The Future – Overall, shippers and logistics providers are very optimistic about the next 12-18 months. The interest in supply chain management as a discipline is more and more prominent than ever before. Additionally, people have shown that they are very resilient. They are adopting technology faster and emerging technologies will provide great opportunity. Going forward, supply chain managers should focus on scenario planning and resiliency as any disruption in the supply chain can be very severe.

Andy Moses is Penske Logistics' senior vice president of sales and solutions.