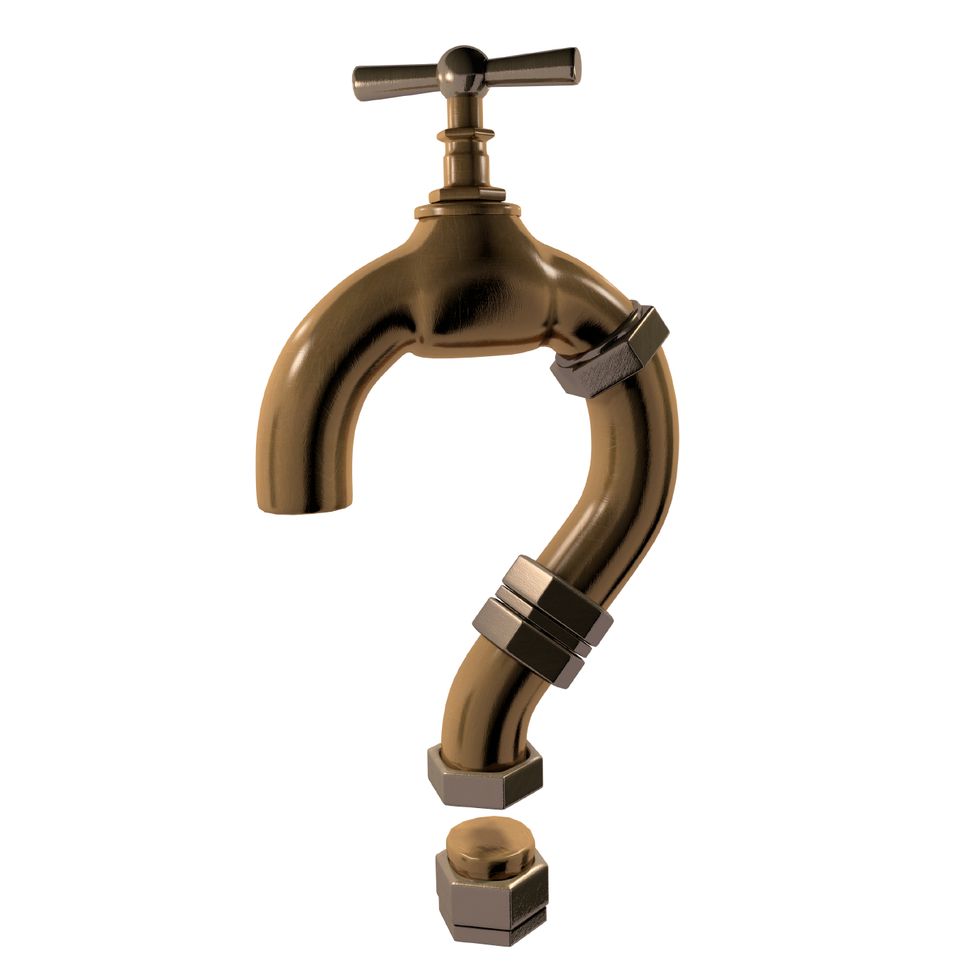 The Art of Plumbing Your Supply Chain
We've all had that occasion at home when the most important thing in the world was a visit from a good plumber. They show up with their tools and just like that -- life is back to normal.
---
Sometimes little things in the supply chain make a huge difference in business and having an effective "3PL plumber" can't be taken for granted. The best-performing supply chains successfully link constituents inside and outside your organization. The less friction there is between the parties, the better the productivity for all.
Clearing Clogs
Generally things in your business are going to get moving based on customer orders. Most organizations capture their orders in an Enterprise Resource Planning (ERP) system and from our experience working with shippers, sometimes there can even be several different ERPs for various lines of businesses.
These orders have to be processed and maybe even combined. Here's where the plumbing begins. Your order system(s) had to connect with the tools we all use in the supply chain, including Transportation Management (TMS) and Warehouse Management (WMS) systems.
Fixing Leaky Connections
A good plumber knows leaky connections must be fixed. And, the same can be said for the connections between your orders and order fulfillment systems. So how effective are you at getting data out of your ERP, into your TMS or WMS, and back into your ERP? And, how up-to-date is this information?
Wouldn't it be ideal if the orders coming out of your ERP were 100 percent accurate all the time? With effective connections among these systems comes a need for effective processes as well. How nimble is your process to correct defective order information, or maybe an order created today with a delivery date of last week for example?
Improving the Flow of Commerce
So far we're talking about processes affecting your customer service, sales, operations and supply chain teams directly. Finance is also never too far behind once transactions start flowing. We know an effective supply chain touches virtually every team. Further, having the right plumbing and connectivity with your outside suppliers and carriers is a big deal as well.
Inevitably your supplier and carrier base includes businesses with varying degrees of size and sophistication. Some may be well-suited to communicate with your systems via EDI while others may struggle. How many options do you offer partners to connect with to your systems? Web portals? Call centers? How about something as simple as text messaging?
Calling the Right 3PL Plumber
According to the 2016 State of Logistics Outsourcing Study (www.3plstudy.com) shippers continue to turn to 3PLs for solutions. In fact, the report shows steady and continued growth of collaborative and positive relationships between shippers and their third-party logistics providers.
Having the right connectivity and enabling commerce for your business creates better visibility and efficiency in your supply chain. These are key elements 3PLs can help you with in better managing orders, inventory, and ultimately improving customer satisfaction.
I was recently speaking with a customer in the consumer packaged goods industry. As we delved into seemingly mundane issues, she made a comment that really got my attention: "Wow your team really has passion for all this behind-the-scenes stuff. I love it." Yes, as we certainly do.
As a 3PL, it's an area where we add a lot of value. Like our plumber friends, 3PLs show up with our toolboxes and get to work on the supply chain plumbing so your business keeps on flowing.
By Andy Moses
Moses is senior vice president of global products for Penske Logistics. He is based at Penske's global headquarters in Reading, Pennsylvania.