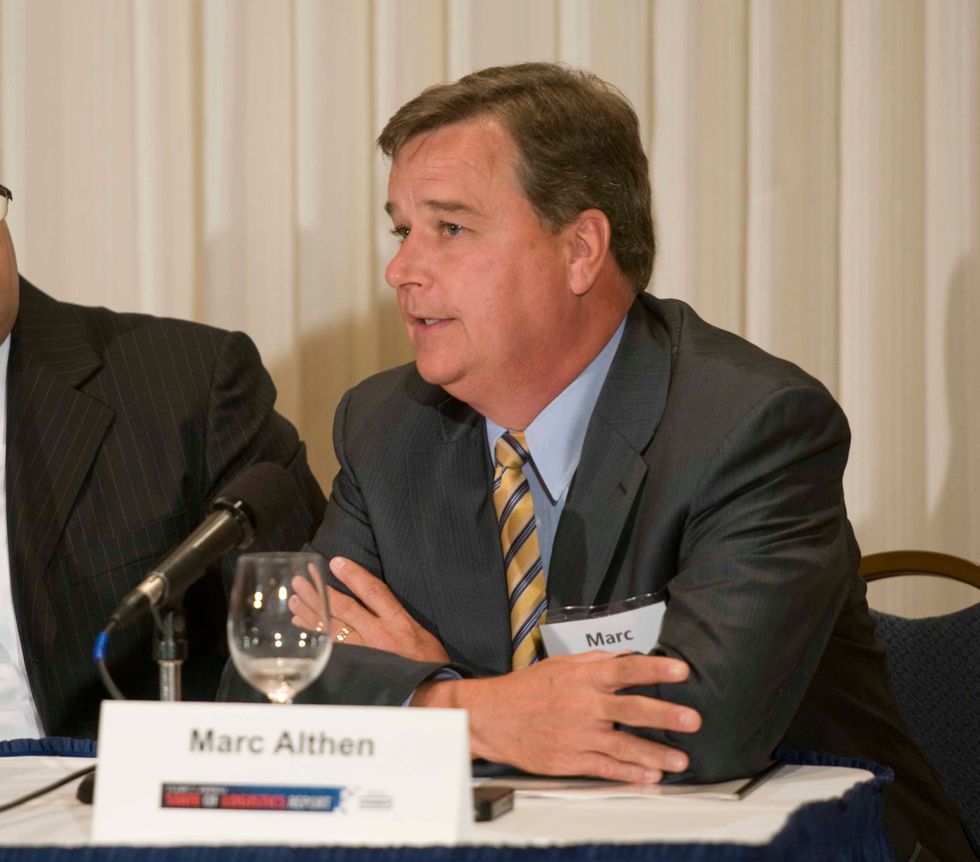 State of Logistics Report Notes 'New Normal' for Industry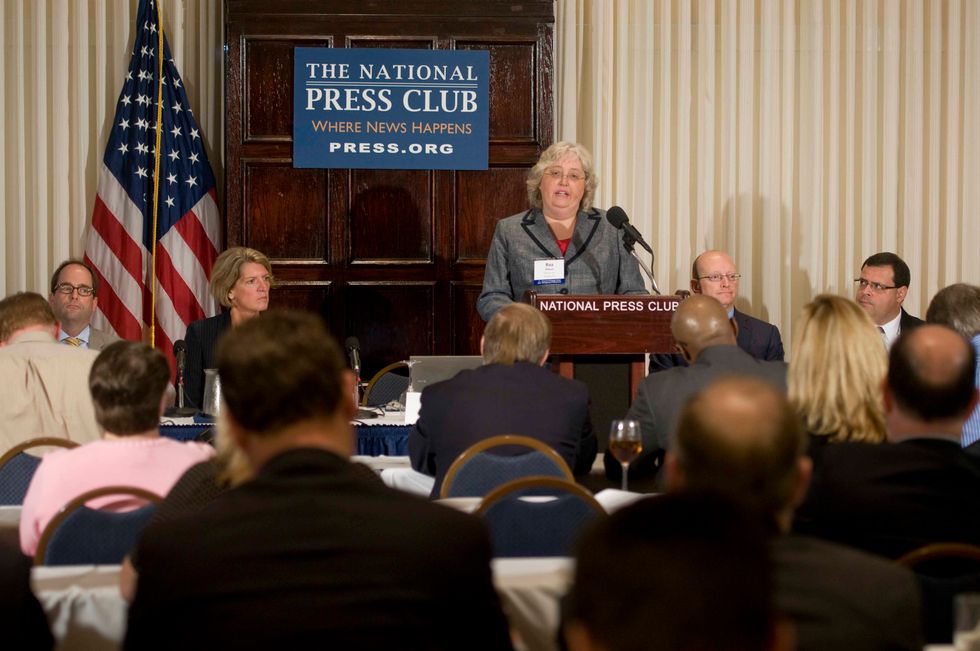 Slow growth, inconsistent freight volumes and businesses that are doing more with less have created a new way of life for the logistics and supply chain sectors for the foreseeable future.
"With the idea of the new normal, we have to put our expectations where they belong. If we expect the slow, sustained growth, then we'll all be happy," said Rosalyn Wilson, author of the 24th Annual State of Logistics Report, which was introduced by the Council of Supply Chain Management Professionals (CSCMP) and presented by Penske Logistics on June 19.
---
Wilson said 2012 started out strong but ultimately lost steam in the third quarter.
In spite of the challenges that remain, Marc Althen, president of Penske Logistics, said he is optimistic about 2013. "In 2012 shippers were very reluctant in making decisions to shift their supply chain and now we're seeing more of them make these changes and coming to 3PLs," he said.
Althen, along with other industry executives from BNSF, Land O'Lakes, Office Depot, and Pacer International, spoke in a panel discussion at the National Press Club in Washington, D.C., following the release of the report.
Wilson said that total U.S. business logistics costs rose in 2012 to $1.33 trillion, a 3.4 percent increase from the previous year, remaining at 8.5 percent of the U.S. gross domestic product (GDP).
She added that U.S. business logistics costs rose 3.4 percent to $1.33 trillion in 2012. In addition, transportation costs increased modestly, growing 3 percent because of weak and inconsistent shipment volumes and strong pressure to hold rates, she said. Warehousing costs were also on the rise, increasing 7.6 percent in 2012.
Trucking capacity is still walking a fine line with few shortages but industry-high utilization rates. With tightened capacity, carriers have been working to reduce empty miles, which bodes well for 3PLs, Wilson said.
"As a 3PL, we work with multiple shippers and see where we have capacity and try to comingle freight when and where we can," Althen said.
Paul Svindland, chief operating officer of Pacer International, said, "3PLs do a better job than the shipper does to look for those opportunities to reduce the empty miles."
Supply chain practices have adapted to be even more mode agnostic to make best use of available capacity and reduce costs, Wilson explained, adding that growth of online sales are changing the way shippers manage and distribute inventory.
"Along the way, we learned that real-time transparency in our distribution networks allows us to fulfill orders faster with less inventory. The same inventory is used to fill store orders and online orders," Wilson said.
Brent Beabout, senior vice president of supply chain for Office Depot, said, "I think every big box retailer is experiencing a sea change of what retail is going to look like in the future."
On the logistics side of Office Depot's business, the primary concern is making a truly omni-channel supply chain. "A lot of times we use the same buildings, inventory and trucks and the same company to do the last-mile delivery to a customer's doorstep and to our stores. That omni channel is going to be huge," he said.
The truck driver shortage will continue to be a problem and is expected to grow from a shortage of 30,000 drivers today to an estimated 115,000 by 2015.
The driver shortage is shifting some network designs, Beabout explained, and Office Depot is mitigating risk by turning to more intermodal shipments. "We've also been going to more dedicated fleets in major metropolitan markets," he said, adding that the company is also using more 3PLs and cross-docking.
The driver shortage will be further amplified as new hours-of-service regulations (HOS) are expected to take effect next month. High truck driver employee turnover rate plagues the industry at nearly 100 percent noted Wilson.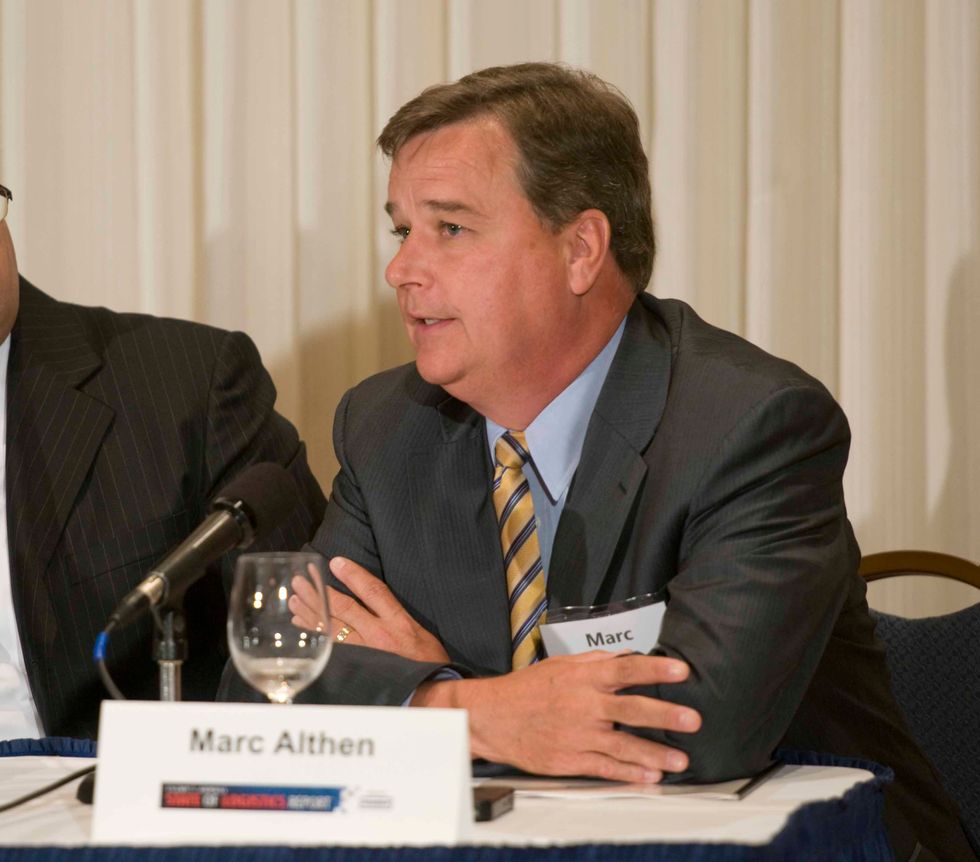 Althen estimates only about a 3 percent drag on productivity at Penske Logistics as a result of the new HOS regulations noting that it will require some additional driver recruiting efforts. He also noted Penske Logistics has a low turnover rate for drivers compared with the industry, which averages about 17 percent.
Althen said pay and benefits are major factors in retaining drivers, as is equipment. "We have some of the newest and safest equipment on the road and that helps us attract and retain drivers in our dedicated business," he said.
Wilson said lowering age requirements for commercial driver's licenses from the current 21 to 18 could help attract a younger generation of drivers. "We miss that really huge piece of the population," she said.
Panelists also said they're working to attract more talent to the logistics industry. "It is a challenge to get people excited about the field," said Beth Ford, executive vice president and chief supply chain and operations officer for Land O'Lakes. She said working with universities to help get students excited about the industry and changing their view of what supply chain logistics is will bring more people into the field.
Althen said Penske Logistics has a robust supply chain leadership program that spans three years and exposes recent graduates to all aspects of the industry and to the products and services the company offers. "We find it gets us well-rounded associates," he said.
By "Move Ahead" Staff
Photo captions:
In the top photo, author Rosalyn Wilson officially presents the 24th Annual State of Logistics Report at the National Press Club on June 19, 2013. In the second photo Marc Althen, Penske Logistics president, served as a panelist at the event.
Click here to view other YouTube videos related to the report, including the complete presentation.
Here is a sampling of news media placements:
Supply Chain Management Review