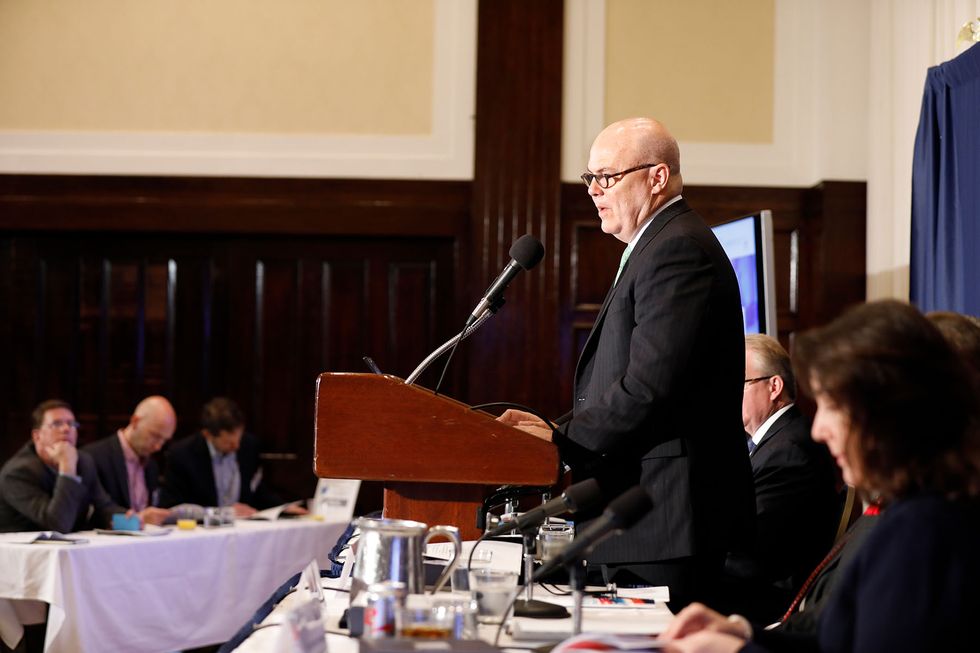 State of Logistics Report: Logistics Industry Sees Decreased Costs amid Increased Demand
United States business logistics costs have decreased for the first time since 2009 despite increased demand in the e-commerce sector and overall growth for the third-party-logistics market. However, conflicting signals leave shippers and logistics providers with little clarity on economic fundamentals going forward, resulting in uncertainty within the industry.
---
The findings are part of the 28th Annual State of Logistics Report, which was introduced by the Council of Supply Chain Management Professionals (CSCMP) and presented by Penske Logistics today.
Sean Monahan, a partner with the global strategic management consulting firm A.T. Kearney and lead author of the study, said outsourced logistics spending rose 3.6 percent in 2016 over 2015 to $166.8 billion, and so far in 2017, demand for 3PL services continues to increase.
As demand grows, the 3PL industry is evolving away from a transactional business model focused on discrete services such as transportation management or warehousing, and toward a "one-stop shop" model for end-to-end logistics solutions.
Monahan said shipper demand for "one-stop" logistics services are strongest among small companies with less than $30 million dollars in annual logistics spend and large shippers that spend more than $300 million a year on logistics, the report said.
"The small shipper that doesn't have the scale and likes to be able to turn to one person," Monahan said. "On the other end is the global, multi-division, very complex organizations that struggle to tie it all together. They're finding that the right 3PL, lead-logistics provider or 4PL can stitch that together if they can bring the right IT infrastructure."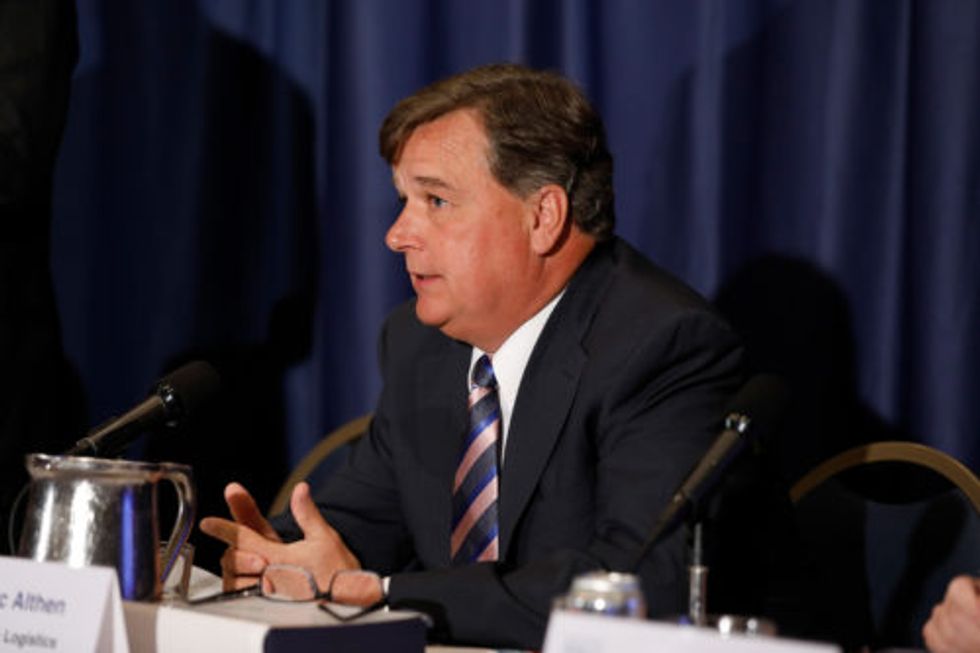 Penske Logistics President Marc Althen was a panelist for the CSCMP 2017 State of Logistics Report presentation at the National Press Club.
Marc Althen, president of Penske Logistics, said supply chain activity is accelerating, warehousing is very active and demand for technology solutions is strong.
"Even in this current uneven economy, we are seeing upticks in demand for outsourced logistics services," Althen said. "It is during times like these that our customers rely on us even further for increased collaboration that will result in streamlined supply chain costs."
Monahan and Althen, along with Eugene Seroka, executive director of the Port of Los Angeles, Miguel Gonzalez, director of global logistics for DuPont, and Beth Whited, executive vice president of Union Pacific Railroad, took part in a panel discussion at the National Press Club in Washington, D.C., following the report's release.
Information is taking on greater importance in the transportation industry, and customers are increasingly asking 3PLs to use data to create value. "We see many 3PLs are trying to bolster their analytic capabilities and provide that insight to the clients," Monahan said. "Customers say, 'You see all of my data, my shipments and my demand pattern. Can't you do something with that information?'"
In addition to achieving greater efficiencies, shippers also benefited from decreased transportation costs with overall transportation costs decreasing 0.7 percent 2016. Motor carrier, rail and water, were challenged by overcapacity, rate pressure and sluggish demand. The largest decrease came from the full truckload sector, which decreased 1.6 percent over 2016.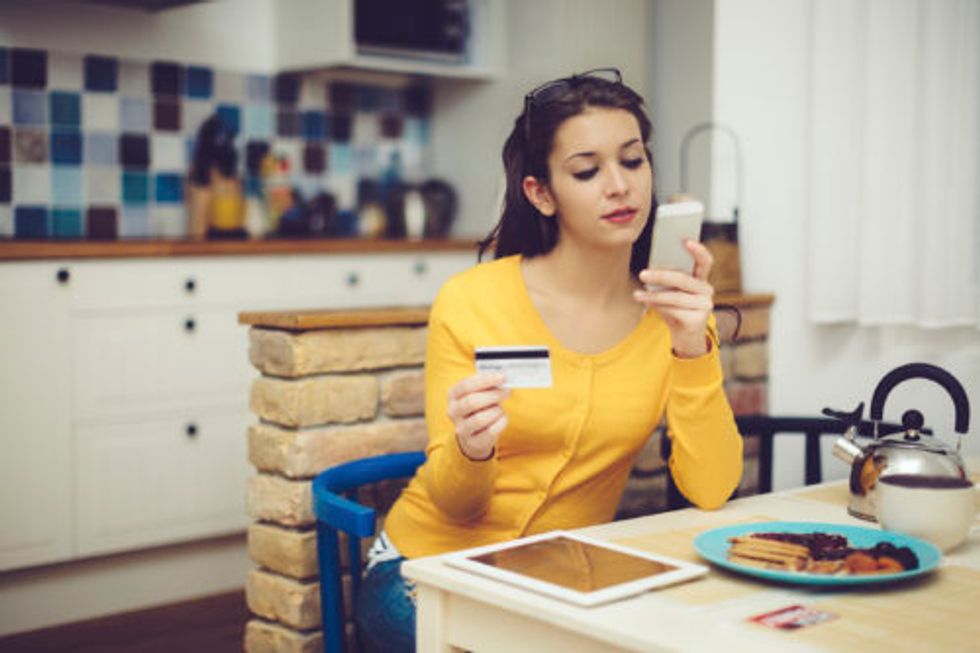 E-commerce has turned parcel delivery into the hottest logistics sector. Parcel volumes rose 10 percent in 2016 as online retailers flooded delivery networks. The surge is expected to continue, and volumes rose 3 percent in early 2017. Forecasters predict parcel shipping revenues will climb to $93 billion by 2019 from $78 billion in 2015.
Throughout 2016, rail revenues decreased 7 percent while volumes dropped 5 percent. This decrease follows an 8.9 percent revenue decrease in 2015. "In rail we saw a fallback in volume due to coal and other commodities," Monahan said, adding that even intermodal, a key growth segment for railroads, saw weak volume and pricing growth due to overcapacity and competition in the over-the-road truck market.
Monahan expects the need to speed deliveries to consumers will continue to put pressure on costs. It is also contributing to three delivery trends: regional distribution centers, new route configurations and a last-mile focus. "In large part, it is a continuation of what we've been seeing," Monahan said, adding that companies are adding distribution centers to move goods closer to consumers. "Some clients talk about wanting a small distribution center in every NFL city."
At the same time, shippers are trying to balance more distribution centers with lower inventories. Inventories have continued to fall since peaking in mid-2016. Strong consumer demand and improved supply chain efficiency explain part of the decline. "There are more tools and technology out there to help clients manage inventory much more effectively," Monahan said.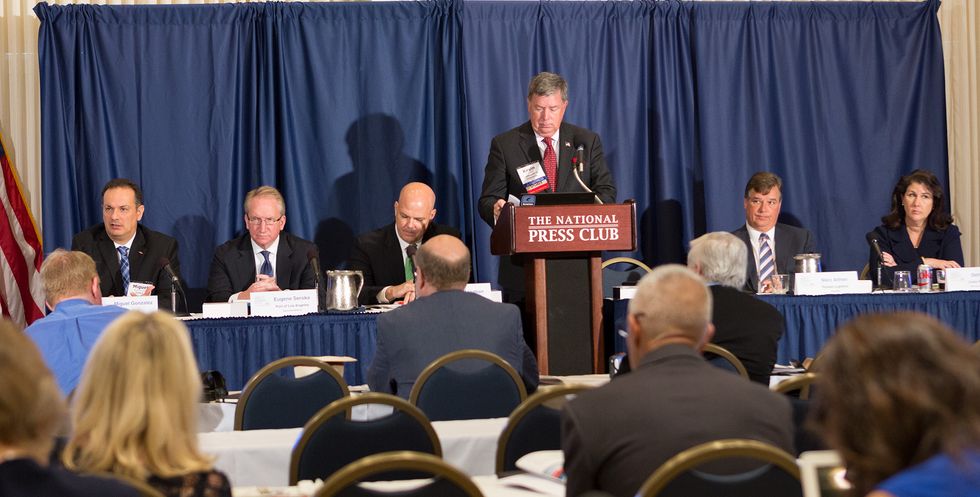 Companies unsure about future demand appear to be holding inventory levels closer to actual retail sales numbers, rather than stocking up in anticipation of faster growth. In 2016, storage expenditures rose 1.8 percent and are now as important as the financial carrying cost of inventory, the report said.
The report predicts U.S. economic growth will be strong in the near term, but rising interest rates and an appreciating U.S. dollar could increase the costs of doing business. What's more, one concern is the gap between "hard" and "soft" U.S. economic data. Measures of consumer and business confidence are soaring, but actual economic activity is lagging.
Monahan said logistics costs will continue to fluctuate throughout 2017, and the risks are to the upside. "If I'm the shipper planning my budget, I would expect some increase in my logistics and transportation spending generally going forward," he said.
By "Move Ahead" Staff