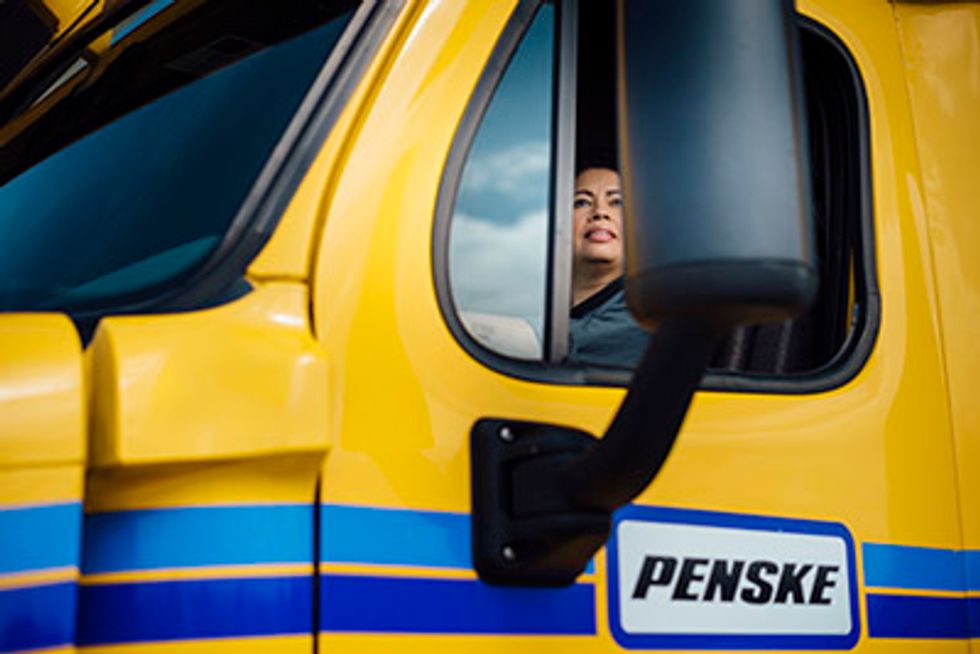 Smith System Training Helps Keep Drivers Safe
Penske's professional truck drivers spend much of their days on busy roads, often surrounded by other vehicles. With all the potential distractions, safe driving is paramount.
---
To stay safe on the roads, Penske drivers utilize specialized training from the Smith System -- a leading provider of collision avoidance driver training. Developed over 60 years ago, the training focuses on preventing accidents by learning avoidance techniques, as well as practicing them consistently.
"Smith System is a critical element to our overall approach to safe operations," said Rob Helstrom, Penske's director of safety and training. "Penske Logistics drivers are professional and understand the challenges associated with operating a commercial motor vehicle."
The Smith System prepares the drivers by having them follow five main principles:
Aim High – Drivers should focus their attention "high," so as to view the road as a whole.
The Big Picture – Drivers should be aware of the entirety of their surroundings without distraction.
Keep Your Eyes Moving – Constant eye movement keeps drivers alert and ready to spot any potential risks.
Leave Yourself an Out – Drivers should anticipate choices other drivers might make and allow time and space to avoid incidents that may arise.
Make Sure They See You – Drivers should never assume other drivers can see them.
Norm Slipski, a Penske driver based out of Pennsylvania, recently had an experience on the road that put his Smith System training to good use.
During a period of heavy rain, he noticed a driver passing him at a high speed. Using what he learned in training, Slipski knew to anticipate what might happen next and slowed down to give the other driver plenty of space. The other driver began to lose control of his vehicle, but Slipski was able to maintain a safe distance and avoid a collision.
"If I wasn't fully aware of my surroundings and using my mirrors, this incident could have been much worse," said Slipski. "I would have never had the time to stop, and we would have collided."
Slipski's training helped him make the right decisions that day. He's pleased that Penske requires Smith System training to help keep him and others safe.
"The Smith System is a great program that hones the skills a driver already has," said Slipski. "It doesn't matter if you drive a truck or a car; the principles the Smith System teaches will keep drivers safer."
Interested in a driving career with Penske? Visit gopenske.com/drivers for employment opportunities. The company offers competitive wages and a wide range of benefits. Penske is an Equal Opportunity Employer.
By Tony Kozuch