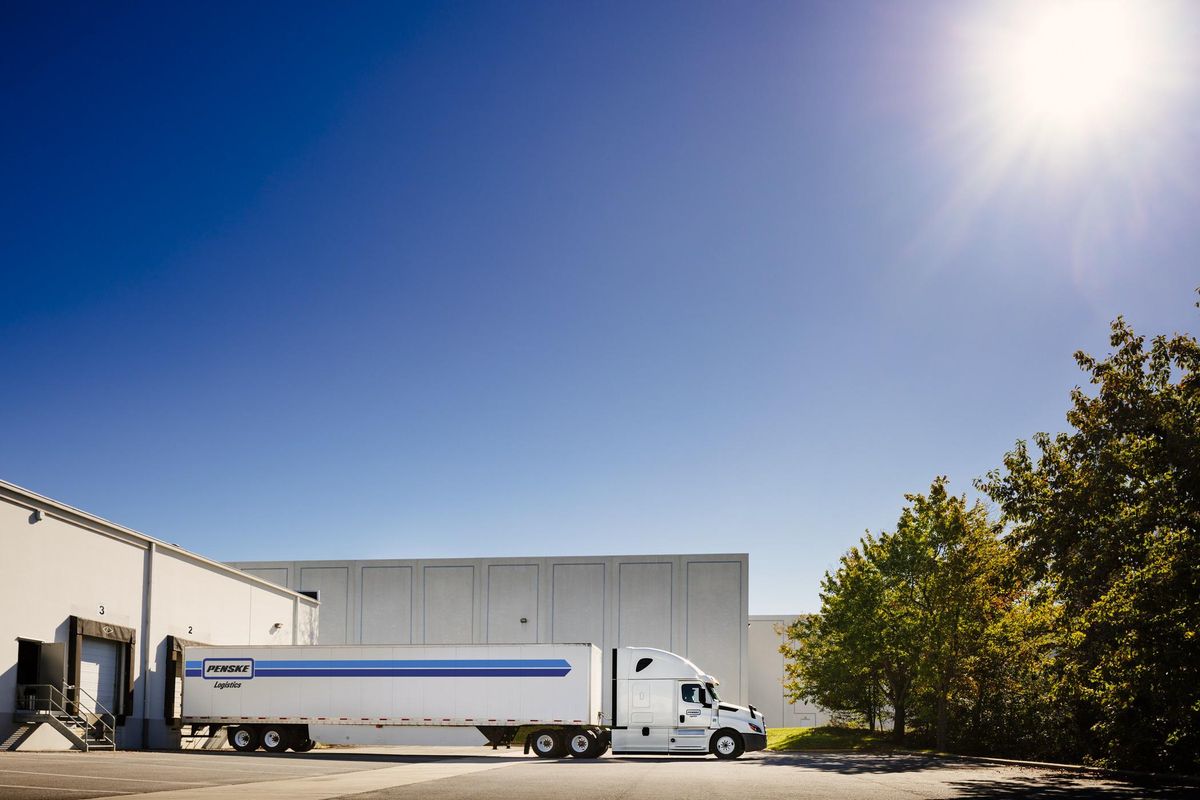 Shippers, 3PLs Work Together to Meet Supply Chain Challenges
Resilience, innovation and a focus on strategic relationships are helping logisticians navigate challenging conditions that started last year and continue to disrupt supply chains globally.
---
"It is an extended perfect storm," said Balika Sonthalia, a partner with the strategic management consulting firm Kearney, which produced the 32nd Annual State of Logistics Report for the Council of Supply Chain Management Professionals (CSCMP).
The report was first presented virtually by Penske Logistics on June 24. Sonthalia provided an update during CSCMP Edge in Atlanta on September 21.
Several industry experts, including Andy Moses, senior vice president of sales and solutions for Penske Logistics, Kathleen Smith, vice president of business development and real estate for Norfolk Southern Corp., and Todd Bulmash, international imports carrier relations and analytics manager for Ace Hardware Corp., also shared their expertise during the session.
Moses said innovation, technology and close collaboration have all been essential to weathering the rapidly changing supply chain demands and will remain important as supply chains reset and adjust to post-pandemic shifts.
Sonthalia said conditions continue to be challenging across the board, but labor challenges and limited availability of transportation assets due to the semi-conductor shortage have added to tightness in the market. "We're seeing the shippers and logistics providers focusing on resilience," she said.
That resilience looks different for carriers and shippers. "For carriers, it is keeping their operation running and trying to manage the cost. They've been trying to find ways to acquire assets in a more creative way or partner with others to get capacity," Sonthalia said, adding that shippers are focusing on creating broader relationships and expanding services.
Logistics Costs
Overall, business logistics costs in the United States in 2020 fell 4% to $1.56 trillion, or 7.4 percent of 2020's $20.94 trillion GDP. According to the State of Logistics Report, the drop was primarily driven by a 15% decrease in inventory carrying costs.
Costs for many transportation and warehousing services varied widely in 2020. The report found that transportation costs increased 0.8%, driven by a 24.3% increase in the parcel and last-mile segment from e-commerce and home delivery growth. Airfreight costs increased by 9%, motor was down 0.6%, ocean was down 28.6%, and rail was down 11% overall.
Costs have continued to fluctuate throughout 2021 and are currently trending up. "We're seeing prices increase across the board but most notable in the parcel, storage and warehousing, international and ocean segments," Sonthalia said.
Continued Challenges
What's more, COVID continues to affect operations. "We thought with vaccinations on the rise things would be back to normal. That hasn't been the case, and we've had the next phase with Delta and other variants," she said, adding that borders are going to become even tighter, which will disrupt international supply chains.
Sonthalia said inventory levels are increasing, particularly as retailers head into the fourth quarter. "The added curve ball now is we're not at a lockdown, so people are going to shop online, and they are looking for the in-store experience. For retailers, that means they have to have inventory in both places," she said.
As retailers stock additional inventory and move it closer to consumers, warehousing space is harder to find. "There has been a lot of localization where you don't need a large warehouse, but you need smaller warehouse locations. Those are hard to find," Sonthalia said.
In 2020, e-commerce grew by 33% to $792 billion, representing 14% of all retail sales. The growth within e-commerce and last-mile deliveries has expanded the portfolio of services logistics providers offer. Plus, new players are developing logistics solutions.
"Walmart launched their Go Local. Amazon has talked about increasing the number of shipments on their trucks and offering it as a service beyond the middle mile," Sonthalia said.
3PL Expertise
The challenging conditions have given logistics providers opportunities to demonstrate the value of their expertise, according to the report, and the need for resilience will continue. The report's authors said shippers' operations will become more option-rich, which will make their logistics demands more variable.
Moses explained: "3PLs are adept at working with shippers to manage the continually changing operating environment. Beyond COVID, we have navigated freezing conditions in Texas, hurricanes, and strong seasonality with growing e-commerce volumes. Disruption is a normal part of business. Penske's mastery of process management provides vital data, clean data that we leverage using advanced technologies to predict and respond to potential disruptions leading to the best possible outcomes in each circumstance."
"In turn, logistics providers, too, must become more flexible, more customer-focused, better able to foresee change and propose alternative solutions across modes and nodes, and more strategic in taking advantage of opportunities," according to the report. "In short, logistics must become more resilient and resourceful."
By "Move Ahead" Staff