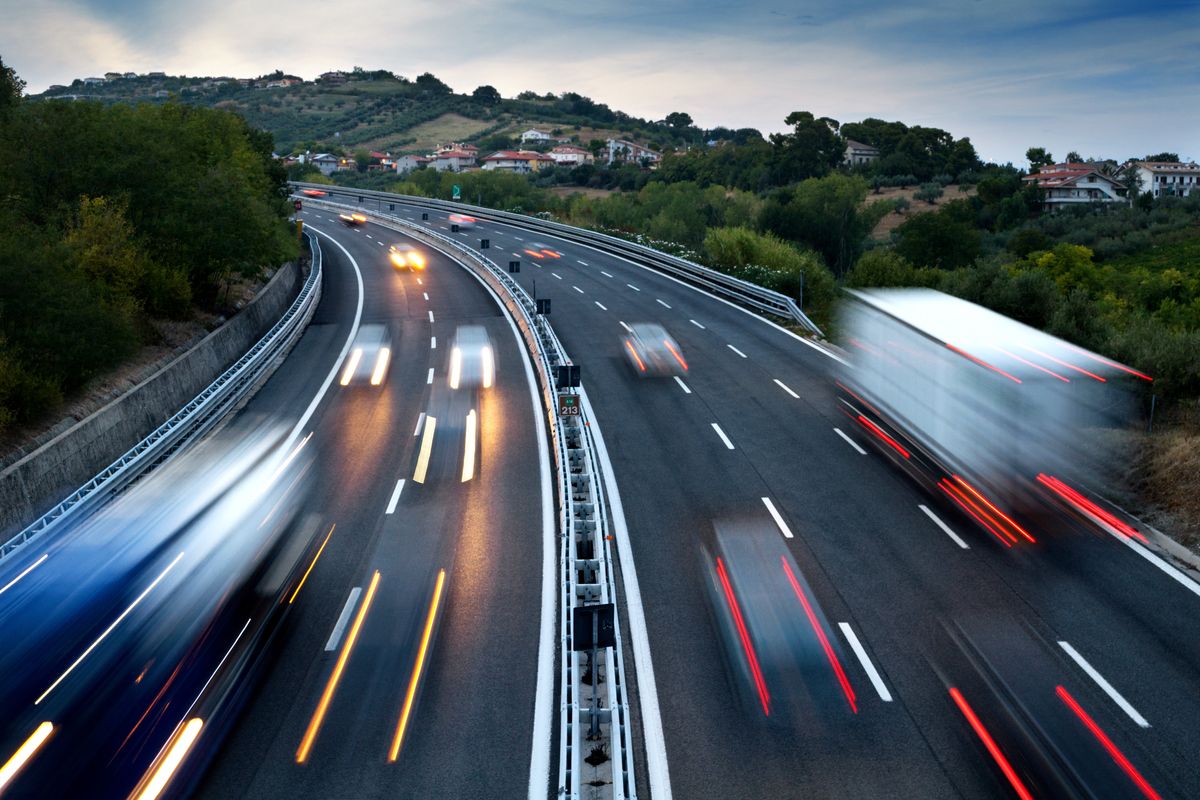 Shifts in Demand Disrupt Transportation Network
Growth in e-commerce, natural disasters and the flow of imports are all causing distribution networks to come out of balance, adding to capacity challenges shippers will face this fall.
---
"We are seeing normal distribution patterns shifting, and networks are completely out of balance," said LeAnne Coulter, vice president of freight management for Penske Logistics. "There are different drivers that are happening to create this imbalance."
Earlier this month, Tim Denoyer, vice president and senior analyst at ACT Research, said the nearly two-year freight recession is ending. Truckload capacity has been tight for a few months, and intermodal capacity is tightening as well. Transportation demands have caused spot rates to surge, Denoyer said in a webinar on Sept. 15, and ACT Research forecasts double-digit growth in spot rates for the rest of this year and 2021.
E-commerce has impacted transportation. "Millions of retail purchases have now gone online. When you aggregate all of those, and you move the final mile to trucking business rather than consumers bringing those purchases home in their car, that creates more trucking demand than we've had in the past," said Tom Scollard, vice president of dedicated contract carriageat Penske Logistics.
Andy Moses, senior vice president of sales and solutions for Penske Logistics, said more consumers are getting accustomed to ordering online, and more companies are investing in their e-commerce options. "We see customers buying things online we once would have thought were only purchased in brick-and-mortar stores, such as lawn and garden and home improvement products," he said. "More and more companies are adapting to the realities of e-commerce. There is a snowball effect that continues to gain momentum."
This move to online purchases and home deliveries has created a need for companies to adjust and adapt to how they fill orders. "The full networks really haven't realigned yet. It is going to be a bumpy end of Q3 into Q4," Coulter said.
The heavy influence of imports that are expected on the East and West Coasts are also altering transportation demand. "Product may have been manufactured or distributed perhaps in the middle of the country, but now you have high demand locations at ports or border crossings, and there isn't the same type of demand for return freight to return drivers to their point of origin," Coulter said.
Scollard said that as long as these patterns continue and capacity shifts, it will create tightness in the market. "Then you have the expected fourth-quarter surge, and you're piling on the demands of a pretty fixed infrastructure in trucking," he said.
The obvious question, which is very difficult to answer, is, "When will things normalize?" Coulter said it is hard to answer. "We try our best to look into our crystal ball on that, but there is just as much uncertainty for carriers as there is for shippers right now," she said. "Communication is critical. Really listening and sharing perspectives is critical right now."
Coulter advised shippers to get contracts in place and secure capacity to avoid disruptions and capacity constraints.