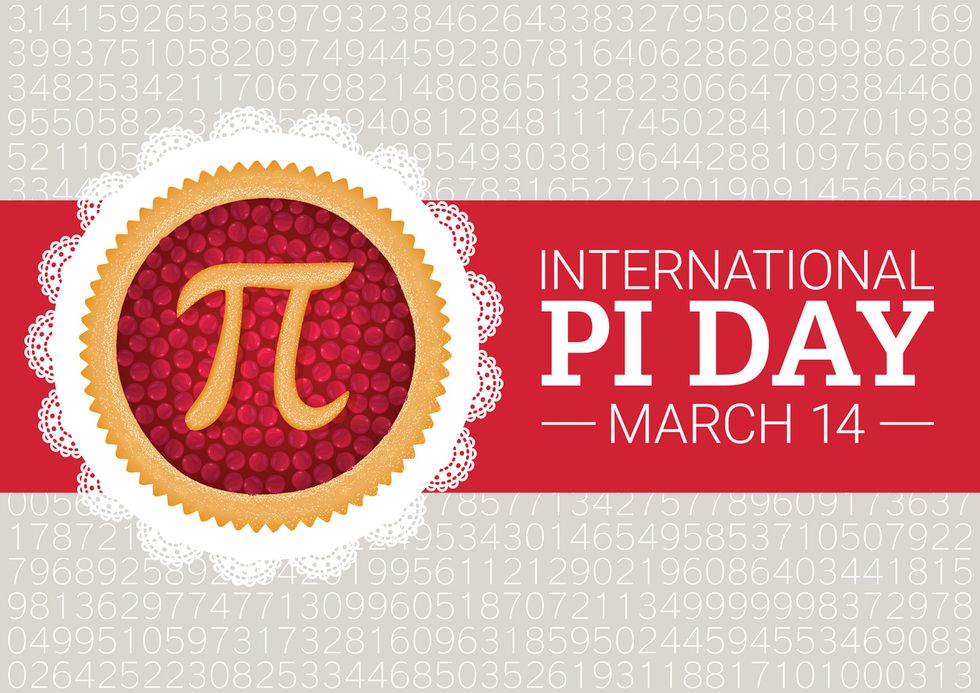 Serving up Logistics Innovation with a side of Pi
Emerging technologies, fueled by advances in science, technology, engineering and math, have become a key ingredient in the evolution of logistics, shifting the focus from management to one more centered on technology.
---
Yet, advances in technologies, such as artificial intelligence, augmented reality, machine learning and robotics, require more than just a good understanding of math but also a broader grasp of technology and engineering.
The connection to math and logistics takes on special meaning today as math enthusiasts across the nation pause to celebrate "National Pi Day," which celebrates pi – 3.14159265 or 3.14 for short – also known as the ratio of a circle's circumference to its diameter.
"We build different statistical models and use tools to predict things like freight rates based on what we see in past data and other different factors," said Bryan Hosack, senior project manager in Penske Logistics' logistics engineering department.
Slicing Up Pi
The movement to celebrate all things pi began in 1988 by physicist Larry Shaw at the San Francisco Exploratorium, which still celebrates Pi Day to this day. A slice of pi trivia: Albert Einstein's birthday falls on Pi Day.
In 2009, the U.S. House of Representatives passed a resolution recognizing March 14 as National Pi Day.
According to the San Francisco Exploratorium, "the first calculation of pi was done by Archimedes of Syracuse (287–212 BC), one of the greatest mathematicians of the ancient world."
Digital World Leads to Logistics Innovation
As society has become more digitally focused, it has given rise to more available data and the means to store it, something that was not available in the past.
"Because of all of the things that are happening in the analytics world, like big data to general improvements in computing power, now we need the brains to put it all together," said Vishwa Ram, director of logistics engineering for Penske Logistics. "Logistics is becoming as much about technology as it is about managing physical assets."
Penske Logistics is at the forefront exploring how some of these emerging technologies can provide an enhanced customer experience.
"One of the projects that we are looking at is to understand how the freight networks function across customers, looking at opportunities for us to better utilize resources across different customer networks," Hosack said.
"What the technology is allowing us to do is better understand our business and leverage that to help customers understand their business and realize cost savings or benefits on both sides of the equation," he said.
The company is also looking at artificial intelligence.
One potential use would be to incorporate a natural language interface "that allows you to key in what you are interested in and get the result out of a predictive model," Hosack said. "It is not something that we have in place yet, but we definitely see that there is potential to use artificial intelligence."
Ram sees automation as a technology on the horizon for the logistics space.
"One of the things we are looking at in a big way is automation, in general automation across the entire company," Ram said.
Augmented reality is another innovation that could come to warehousing.
"That is something that we are exploring as well. These are like futuristic glasses you wear and use your eye movement to bring up information," he said. "It doesn't narrow your field of vision, but it gives you additional information as you go about your job. It is very helpful in directing the warehouse worker where to go to pick what."
Counting On a Future STEM-Friendly Workforce
The challenge for logistics and other STEM-influenced industries will be to find a wealth of students who are interested in math and science.
"Keeping that pipeline full is something that will continue to be a challenge over the next five to 10 years because everything is changing so fast," said Hosack, who taught computer science and information technology on the collegiate level. "Identifying students with that deeper understanding, the ability to solve problems, will allow these future logisticians to adapt to changes in the industry."
The STEM disciplines will help future logistics analysts and other leaders develop their problem-solving skills to apply new technologies or methodologies to the workplace.
"Finding students who are strong problem solvers and have those foundational science, technology, engineering and math skills, is certainly something we could also use more of," Hosack said.
Events like National Pi Day help shine the spotlight on the possibilities in logistics for students proficient in math. "I think once you open their eyes to the unique challenges, problems and opportunities in the logistics space, it can spark an interest in our industry," Hosack said.
For more pi celebration ideas or more information about pi, visit the San Francisco Exploratorium.
By Bernie Mixon