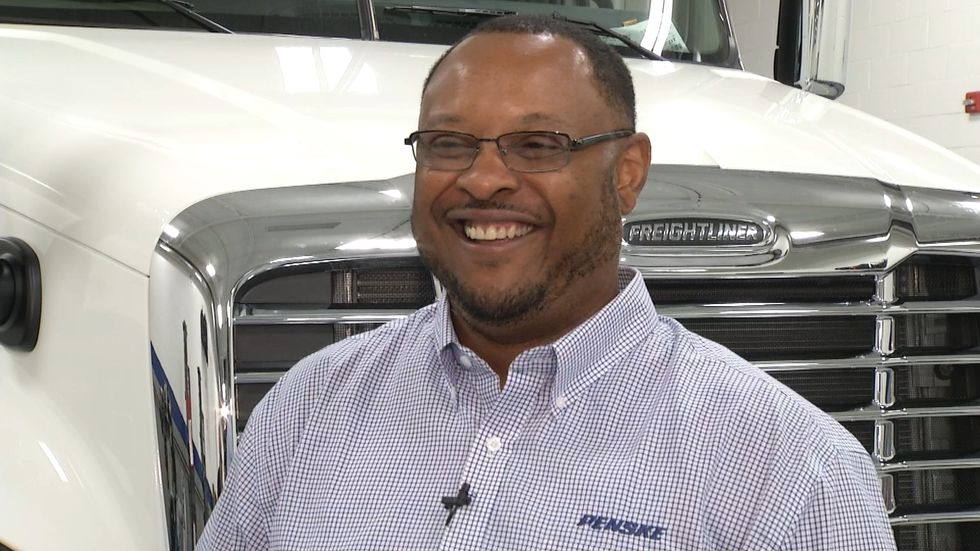 Penske's Earl Taylor Vying to Become ATA Road Team Captain
Earl Taylor, a Penske Logistics professional truck driver in Orlando, Florida, is hoping to keep the company's streak alive and become the second associate in Penske history to serve as a Road Team Captain for the American Trucking Associations. He is seeking to succeed Neil Kirk, who is wrapping up his two-year term.
---
On October 24, Taylor was announced as one of 33 finalists.
"These professional drivers were chosen as finalists for America's Road Team because they are proven industry ambassadors with long safety records and professionalism that projects a positive image of our industry's 3.5 million truck drivers," new ATA President Chris Spear told Transport Topics magazine.
Road Ahead for Taylor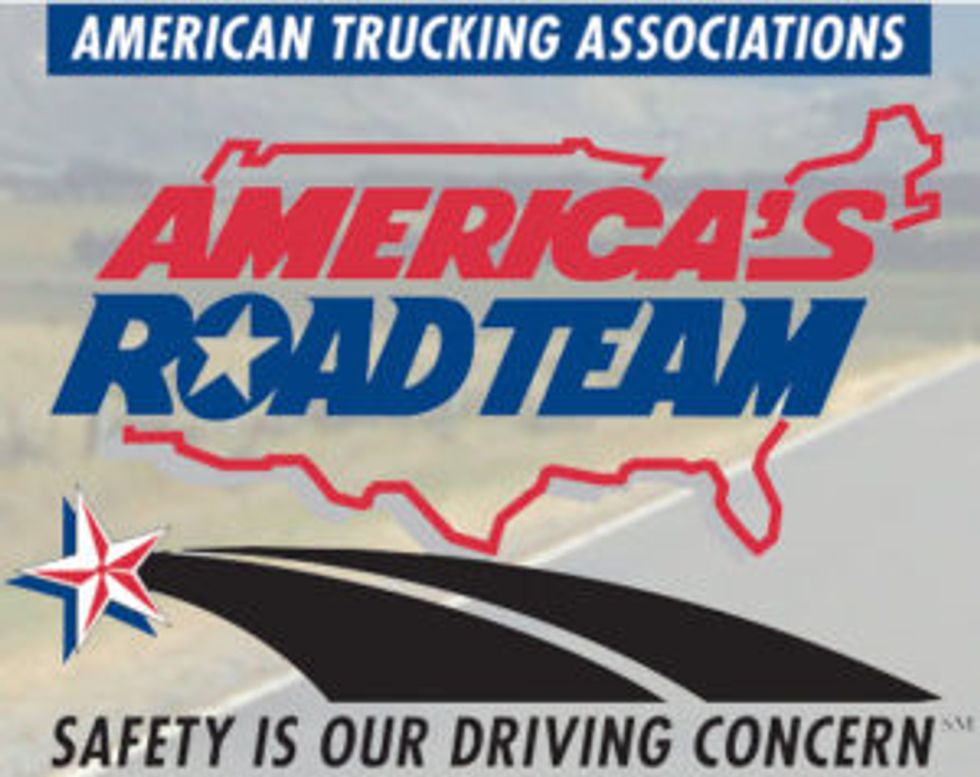 The next step for Taylor is to visit ATA's headquarters in Arlington, Virginia, in January to make his case before a panel of industry experts.
"I'm really excited and I would like to thank the ATA for this opportunity," Taylor explained (the image above was taken from his submission video). "It gives me a chance to express my true feelings about this industry. I really do have a passion for what I do.
I think I would be a good Road Team Captain because I'm committed, I love teaching and I love sharing what I know about my profession with others."
If Taylor were to make the team, he would promote trucking in 2017 and 2018 before groups that include school-age children and industry professionals.
He would still work full-time for the company while taking time off occasionally to serve as a Road Team Captain.
Taylor's days are currently spent making deliveries of newspaper inserts, appliances and retail merchandise in central Florida, and across the state's major markets.
Taylor Great Example for Truck Drivers
Paul Penatzer, Taylor's senior operations manager, noted: "Earl has been an excellent employee for us over the last 19-plus years. He gets the job done and gets it done safely. Earl is very supportive of our safety processes and policies. He is a Smith System certified instructor, training our current drivers, and qualifying new driver applicants via road tests."
Taylor served in the U.S. Army as a tactical operations specialist – it was there that he first gained experience driving vehicles of all weights and sizes, including 5-ton mobile tactical centers, jeeps and tanks.
In total, he has amassed over 32 years of truck driving experience.
Captain Kirk's Time Coming to a Close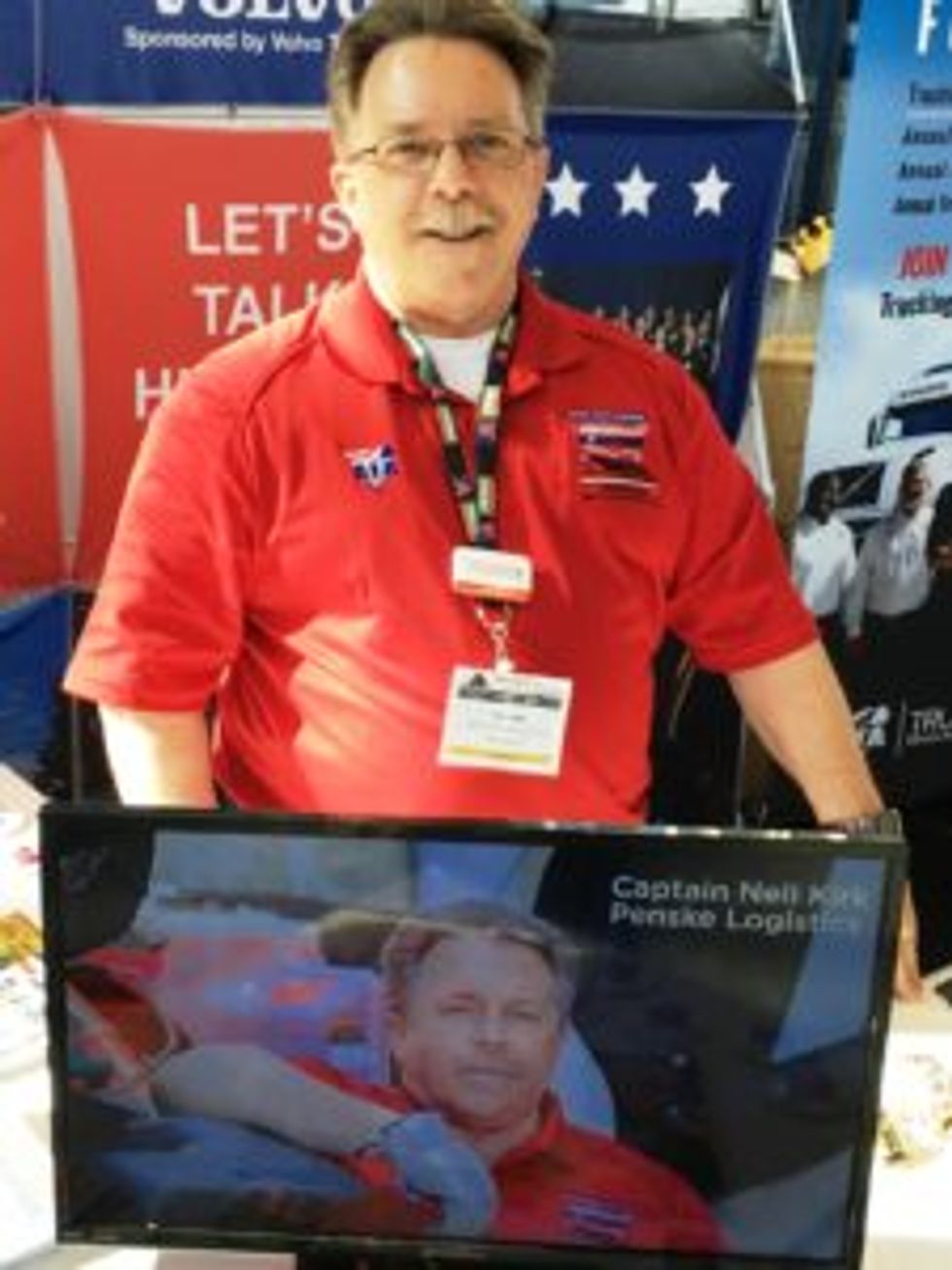 Neil Kirk, Penske Logistics truck driver, made company history when he was named the organization's first-ever ATA Road Team Captain. Here he is at a conference in April 2016.
Based in Montgomery, New York (outside of New York City), Kirk has grown as a person during his captaincy and got to see new parts of the country and try new things. "It has been a privilege and honor to represent Penske Logistics," Kirk said.
"My favorite type of event was without a doubt the Share the Road program at high schools," he recounted. "I found it gratifying to share our message of highway safety with the youth of our nation. It was great to start an open dialogue about what everyone's responsibility is out on the road."
Possible New Penske Road Team Captain
Taylor has stressed the importance of readiness for drivers. He wants them to follow his lead by eating well, exercising regularly and getting the right amount of sleep. "I want to see drivers be safe and be prepared," he said.
Most importantly, Taylor implores his fellow drivers to "have a clear head when coming to work and coming prepared to drive a truck," and to limit personal distractions that may affect a driver on the road.
The present Road Team Captain has some advice for the hopeful.
"To Earl, I say give it your best shot," Kirk said. "Remember that you represent Penske Logistics and that your actions will have a lasting impression on everyone you meet. "
By Alen Beljin