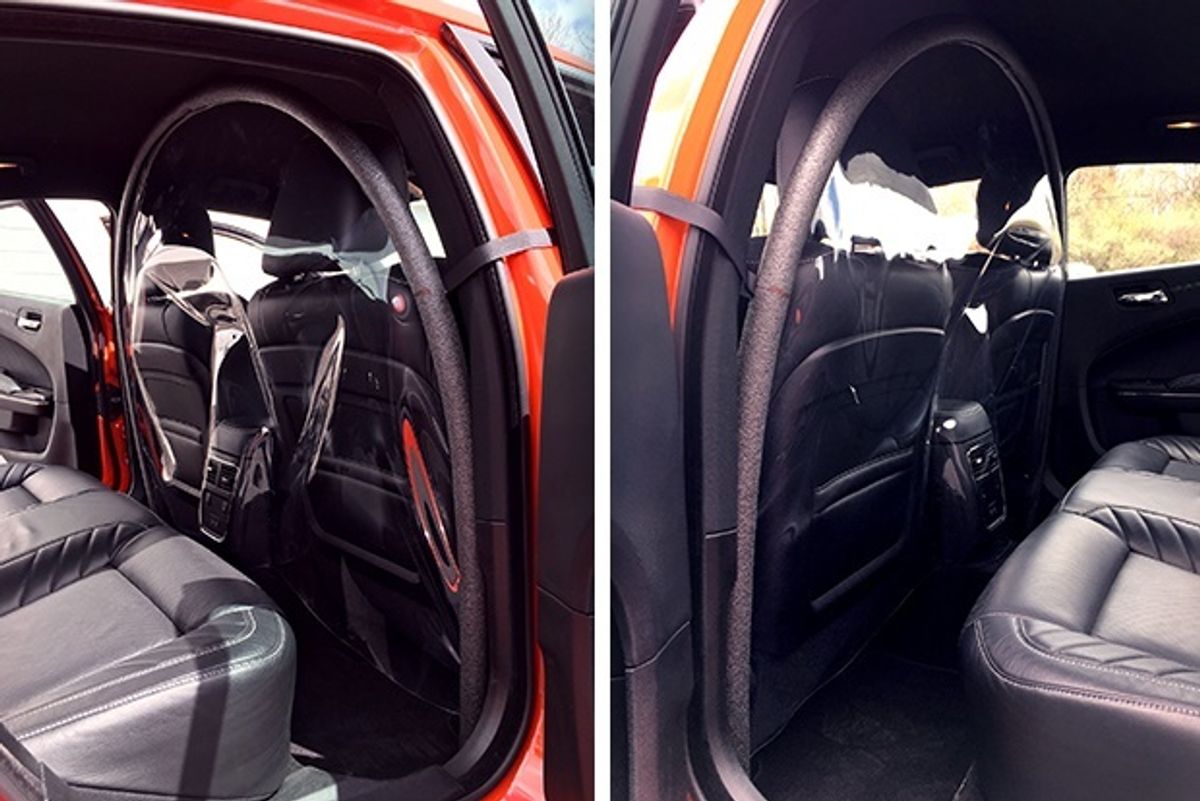 Penske Vehicle Services Creates Social Distancing Barrier for Cars
Penske Vehicle Services, a Penske Logistics subsidiary headquartered in Troy, Michigan, is the recipient of a $28,000 COVID-19 Mobility Solutions Grant from PlanetM, the mobility initiative of the Michigan Economic Development Corporation.
---
The grant has allowed Penske Vehicle Services to begin production of vehicle occupant safety partitions, which are portable, clear vinyl barriers designed to increase social distancing between front seat and back seat occupants of passenger vehicles.
Penske Vehicle Services is currently constructing partitions for both the city of Detroit and a leading ride-sharing service. They are ready to scale operations to answer the global demand.
Jill Lajdziak, Penske Vehicle Services president & CEO stated: "We are very pleased to receive the support of PlanetM and MEDC. This grant represents a win-win for the community and for our company. This is a safe, efficient and scalable solution to further promote the health and safety of both the driver and its passengers. It will help protect vulnerable members of the community, who rely on car transportation to shuttle back and forth between COVID-19 testing sites and for other related family needs. Our company has recalled a handful of furloughed associates to begin building the partitions.
"While the partitions do not seal off the front and back seat, they are designed to provide an additional social distancing comfort buffer for drivers and passengers akin to what you might experience in a retail store setting with a cashier," added Lajdziak.
Penske Vehicle Services is a leading provider in customized solutions. Services include vehicle lifecycle management, assembly & mechanical services, production paint, mobility services and vehicle event support.
PlanetM is a partnership of Michigan mobility organizations, communities, educational institutions, research and development, and government agencies working together to develop and deploy the mobility technologies driving the future.
By "Move Ahead" Staff