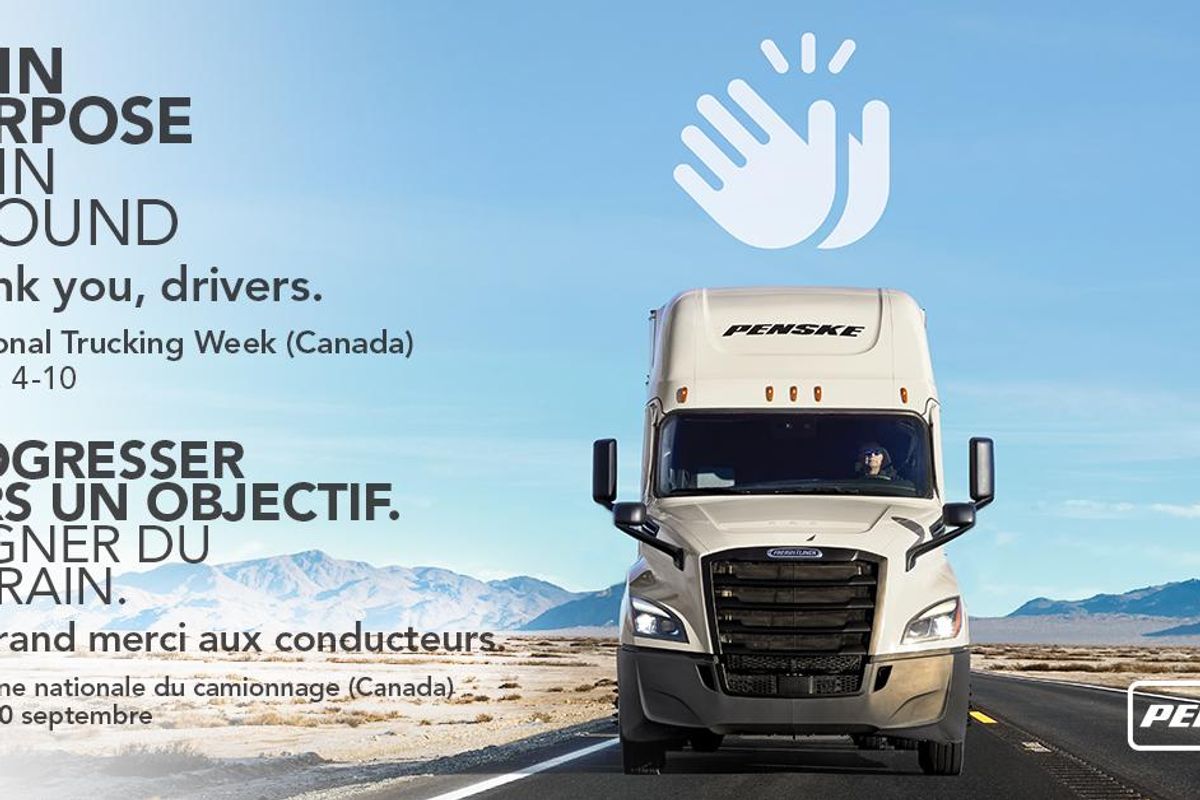 Penske Logistics Thanks Canada Drivers During National Trucking Week
As the world faced unprecedented and uncertain times over the past two years, truck drivers helped hospitals, medical offices and stores stay stocked with the essentials needed to stay healthy and safe.
---
And as society adjusts to a new normal, the contributions and commitment of Penske Logistics' safe, professional drivers continue to keep the world and its supply chains moving forward.
To recognize the contributions of Penske drivers in Canada, Penske Logistics joins with the Canadian Trucking Alliance in celebrating National Trucking Week, which began on Sunday and continues through Saturday, Sept. 10.
The CTA joined with provincial trucking associations across Canada to create National Trucking Week to highlight the contributions made by 400,000 Canadians – among them thousands of truck drivers – whose work in the trucking industry helps keep the Canadian economy moving.
"On behalf of Penske Logistics' leadership, I want to thank our professional drivers for their herculean efforts they displayed over the past two years," said Jeff Jackson, executive vice president of dedicated contract carriage operations, Penske Logistics. "Penske is committed to helping our safe, professional drivers move ahead, and we're proud to recognize our drivers for their outstanding efforts and dedication to serving our customers."
Penske Logistics appreciates the extraordinary contribution of its more than 11,200 safe, professional truck drivers across Canada and the U.S. who help keep the world moving forward.
Drivers in the U.S. will be the focus of a similar celebration next week.
National Truck Driver Appreciation week begins Sunday, Sept. 11, and continues through Saturday, Sept. 17, sponsored by the American Trucking Associations.