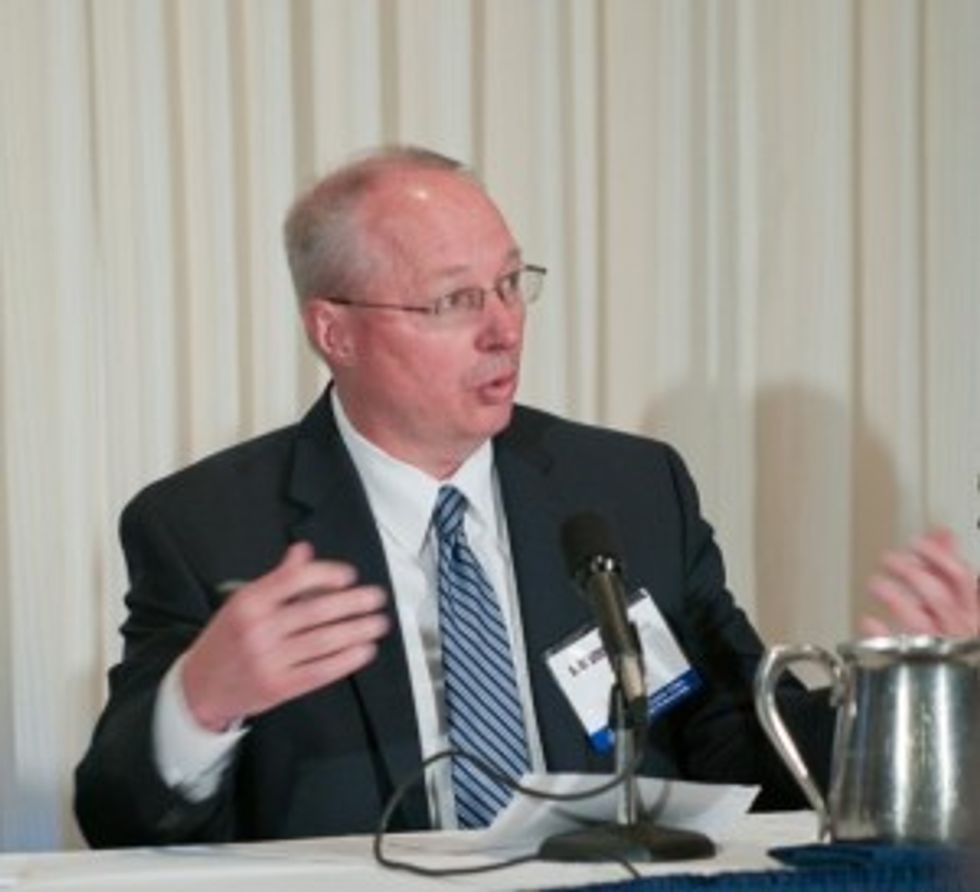 Penske Supporting Penn State's Supply Chain Leadership Forum
Joe Gallick, a senior executive withPenske Logistics, will serve as guest program director for one of the nation's leading university supply chain programs.
---
The Penn State University Center for Supply Chain Research is hosting the Fall 2011 Supply Chain Leaders Forum in University Park, Pa. from Sept. 7 to Sept. 9. It will examine the economics, outlooks and trends for global supply chains.
The invite-only forums are held to "foster peer-to-peer discussions of current issues dealing with logistics and supply chain management," according to PSU. Collegiate and private sector experts will highlight pressing issues facing the industry.
The company's senior vice president of sales, Gallick (right, speaking at an industry panel presentation) was the 2010 recipient of Penn State's Robert D. Pashek award for his contributions to the logistics and transportation fields.
Penske Logistics regularly supports forums and industry research that promotes supply chain thought leadership and industry best practices.
This includes the company's ongoing sponsorship of the Council of Supply Chain Management Professionals (CSCMP) annual global conference and as well as underwriting CSCMP's Annual State of Logistics Report®.
By Alen Beljin