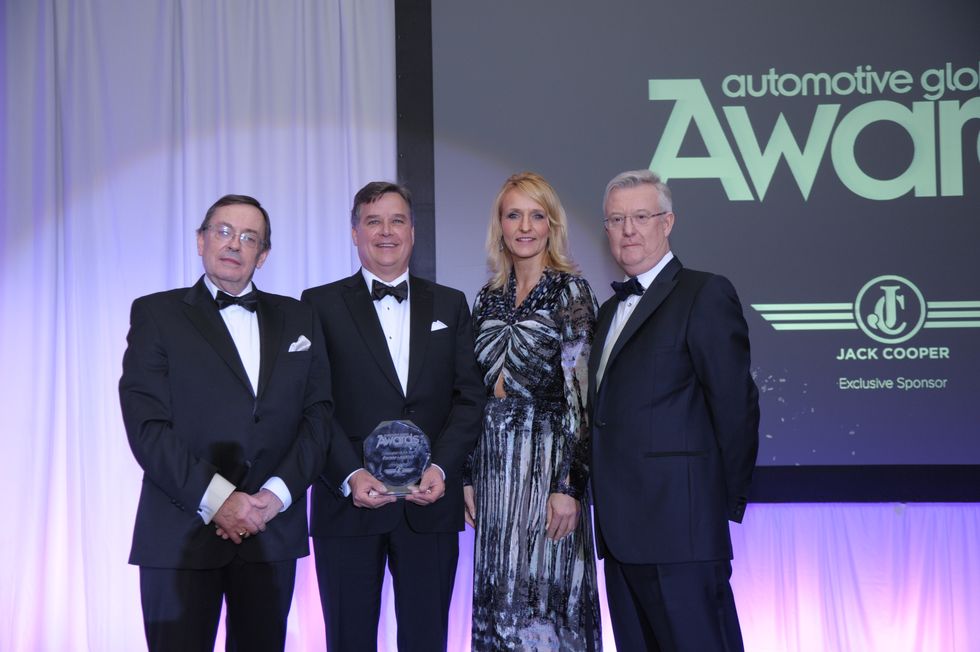 Penske Named Corporation of Year by Auto Supply Chain Magazine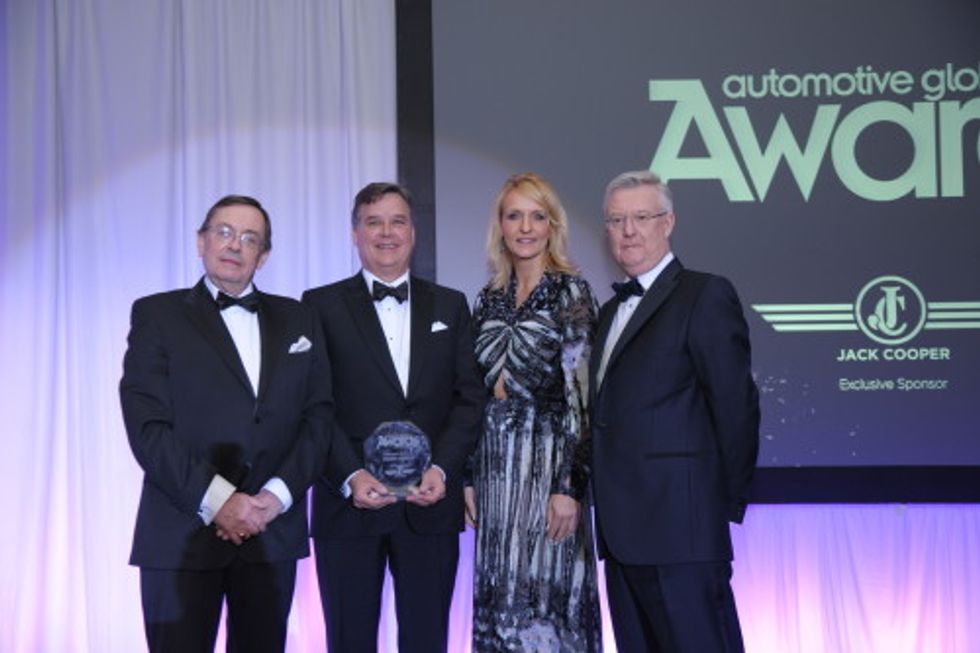 Posing with the Automotive Supply Chain magazine Corporation of the Year Award, are from left: Sam Ogle, magazine editor; Marc Althen, Penske Logistics president; Christiane Meyer, Penske strategic account executive; and Peter Wooding, chief executive of Three6Zero.
Penske Logistics has been given the North America Corporation of the Year Award by Automotive Supply Chain magazine. Penske was one of 17 companies and individuals rewarded for having achieved extraordinary success or for having pioneered a new way of thinking or working.
---
In 2015, Penske was named the publication's North America Third-Party Logistics Provider of the Year. It was the first year that the North America ceremony was held.
"It is an honor to accept the award for Corporation of the Year," stated Penske Logistics President Marc Althen, who attended the Las Vegas ceremony. "It is always a privilege to receive industry recognition for our service offerings, administration and sustainability efforts. I am proud of our North America associates and their dedication to excellence for our automotive customers."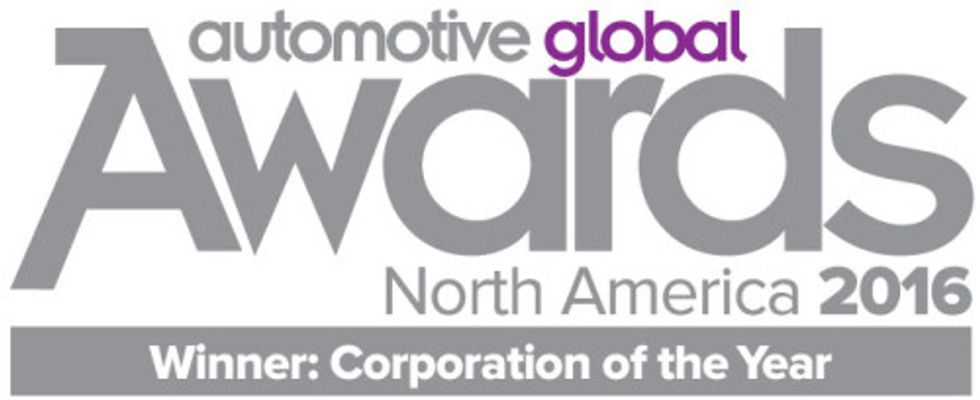 Automotive Supply Chain is a source of incisive information on the global supply chain. With a presence in more than 60 countries globally, the magazine focuses on each and every aspect of automotive supply chain right from when the parts come in to when the finished car reaches the dealership and everything else in between.
"These awards reflect the enthusiasm for development and innovation across the whole industry," said Peter Wooding, chief executive of Three6Zero, who organized the ceremony. "I am delighted with the support we have had to bring this event to North America once again and believe it has brought the opportunity to connect, debate and share the hot topics in the industry but also, to celebrate the achievements of our colleagues and peers."
By "Move Ahead" Staff