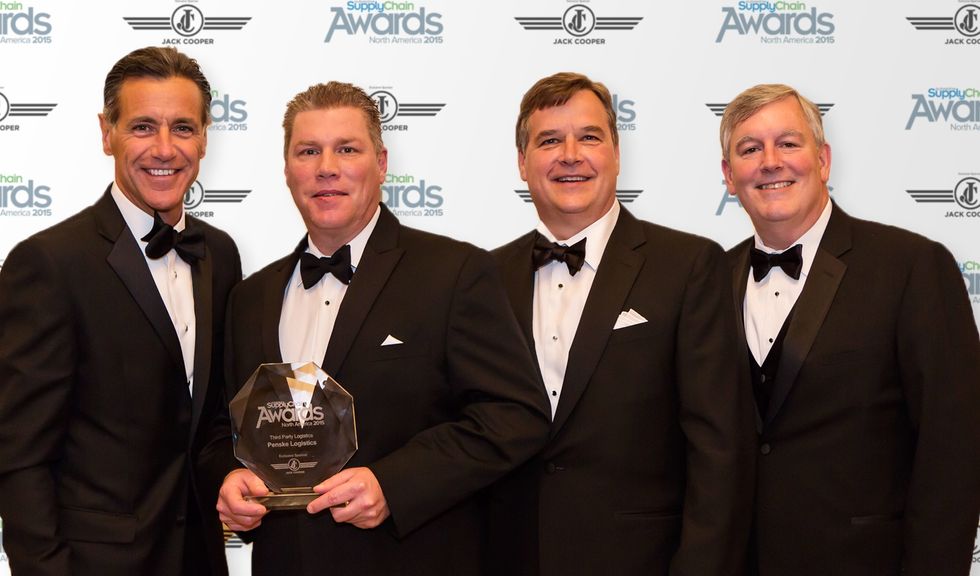 Penske Logistics Winner of NA 3PL Award by Automotive Supply Chain
Penske Logistics is a recipient of the inaugural North America Third-Party Logistics Provider of the Year Award by Automotive Supply Chain magazine. According to the publication, Penske was selected for this honor for the company's outstanding performance in optimizing distribution networks, improving supply chain visibility and achieving cost reduction within the automotive industry.
---
Penske Logistics President Marc Althen, who accepted the award in New York City recently, stated: "This is a testament to our continued excellence as a leading 3PL provider within the automotive supply chain sector. We appreciate the recognition from the OEMs (Original Equipment Manufacturers) for our company and our associates."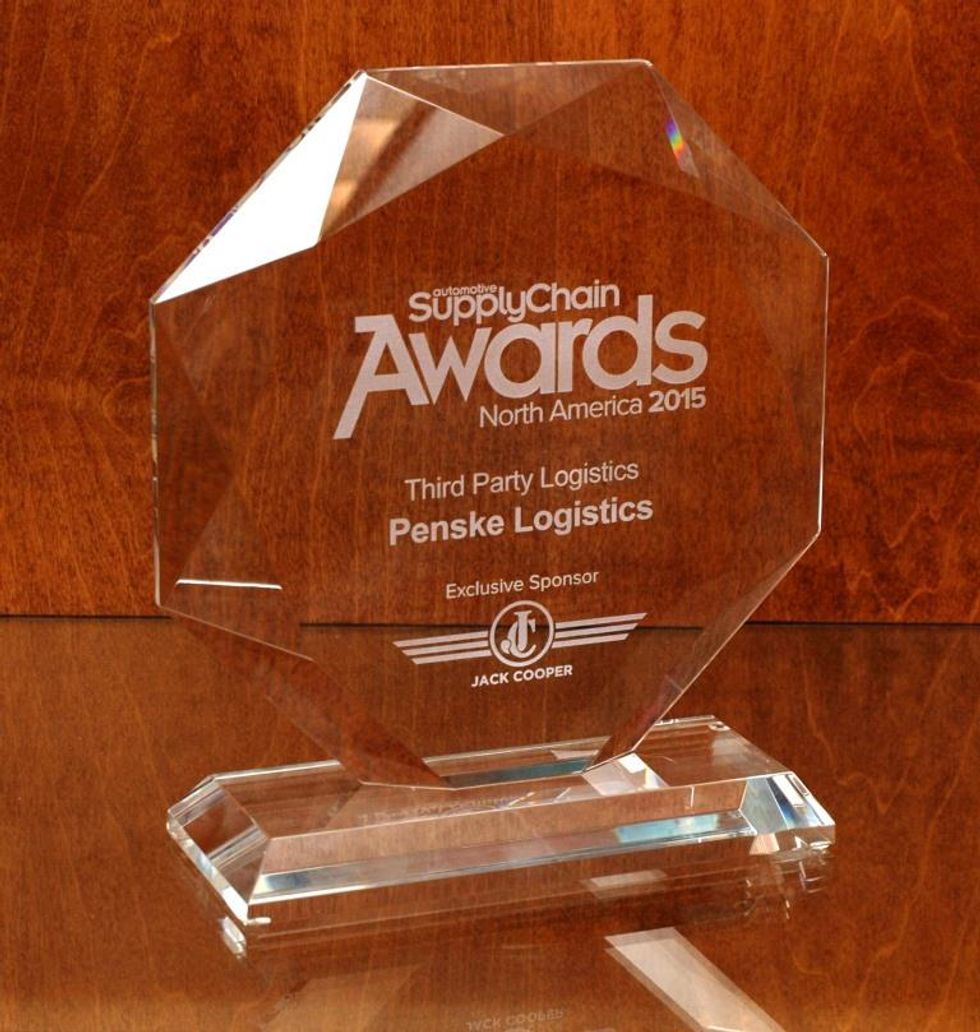 Peter Wooding, editor-in-chief of Automotive Supply Chain magazine said: "The awards are to recognise and celebrate excellence in one of the most important and critical sectors within the automotive industry: automotive supply chain and logistics. Our heartiest congratulations to the winners and we truly feel that they are industry pioneers and trendsetters in their own right."
By "Move Ahead" Staff
Photo caption: Penske Logistics associates pose with the award at the ceremony. From left: Jeff Bullard, senior vice president of the central region; Joe Carlier, senior vice president of sales; Marc Althen, president; David Topp, strategic account executive.