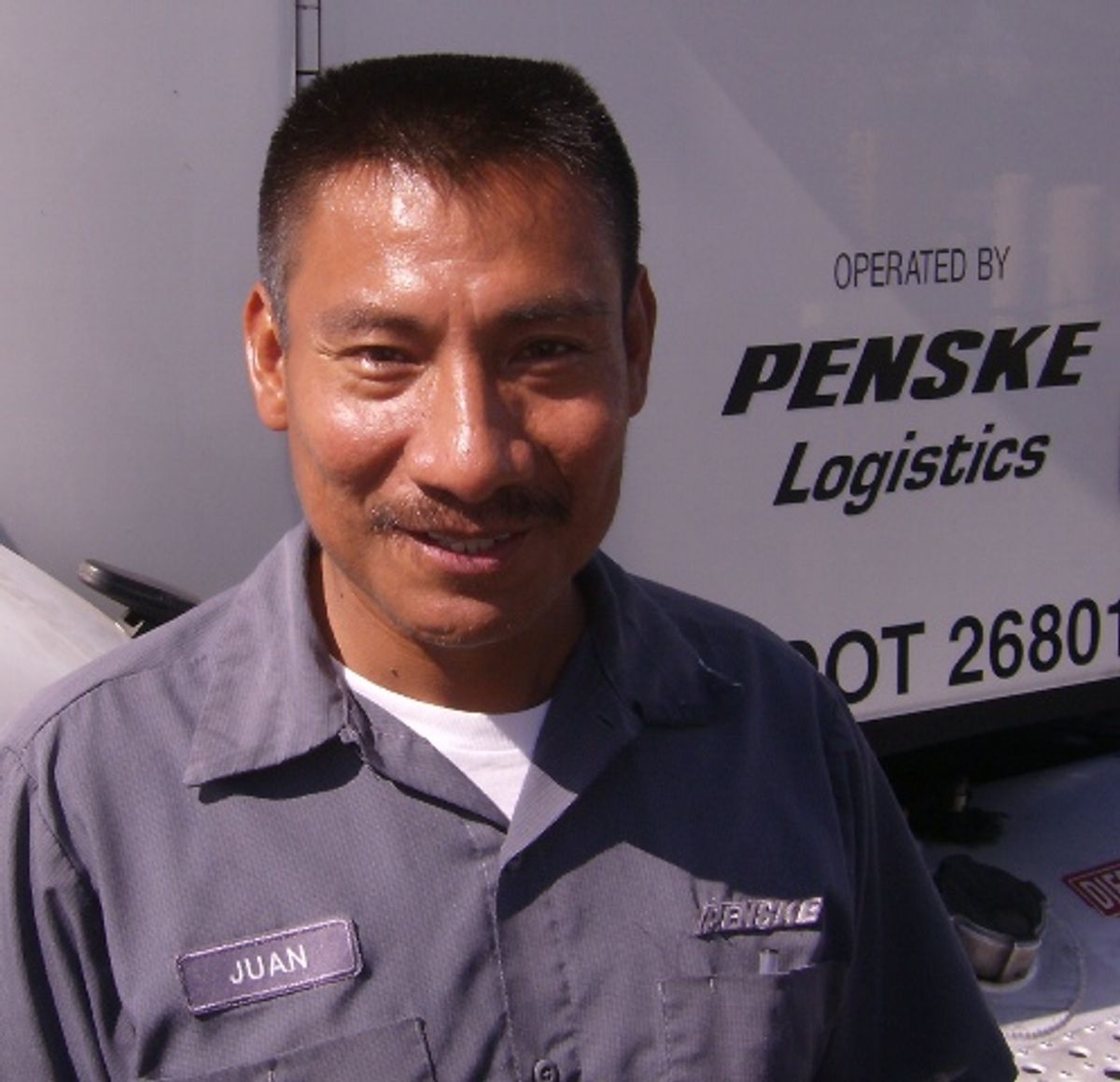 Penske Logistics Truck Drivers Deliver Excellence

Penske Logistics truck drivers are among the 3.2 million truck drivers nationwide who make sure the goods you want are available every day when you need them. Penske Logistics joins the American Trucking Associations (ATA) in recognizing and thanking our truck drivers during National Truck Driver Appreciation Week Sept. 11 – 17.
"Our truck drivers play an integral role in not only Penske's success, but also the success of our customers," said Stanley Stone, vice president of safety for Penske Logistics. "They work hard to ensure the safe, prompt and seamless delivery of our customer's goods, while maintaining the highest level of customer service. We thank them for all their contributions."
---
While we can't highlight all the 2,700 members of our driving team, we'd like to showcase one of our devoted drivers named Juan Sixtos. He has earned accident- and injury-free merits for his entire seven-year career with Penske.
Sixtos is a truck driver for Penske Logistics. His routes serve a leading retailer in Patterson, Calif. He is one of the many great truck drivers who help Penske Logistics provide Dedicated Contract Carriage services across North America.
Sixtos' supervisor, Tito Muniz, can attest to the driver's invaluable contributions to Penske.
"Juan is a dedicated individual who always steps up when needed the most," said Muniz, senior operations supervisor. "He is also a very humble individual. Every day, he shows up to work with a smile and greets all those around him with a handshake. Juan is always prepared and never rushes. He definitely takes his time in order to work safely."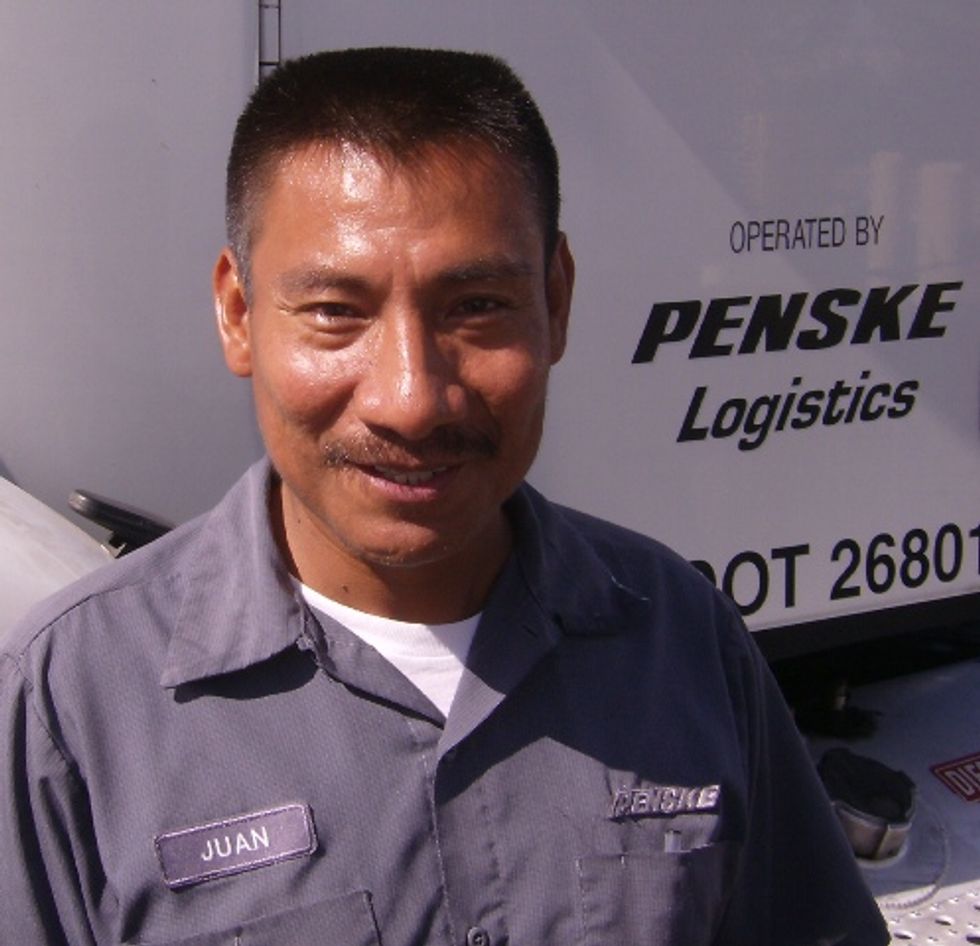 Meet Penske Logistics Driver Juan Sixtos:
What do you enjoy most about driving for Penske?
"I enjoy the fact that I am able to come home and be with my family almost every night. I also take advantage of the extra time to continue to study the piano, which is a passion of mine."
Why are you proud to be a truck driver?
"Becoming a truck driver was a goal of mine, and I am very proud to have achieved it and continued with it for more than 13 years. It's not an easy job and not everyone can do it."
What makes working with other professional truck drivers so rewarding?
"Assuring that the merchandise is always delivered on time, even when dealing with all the potential hazards that may come our way when out on the road."
What are the essential qualities for being a good truck driver?
"A good truck driver must be respectful, responsible, honest, willing to work and always be safe."
Want to Join Our Family of Safe Truck Drivers?
Have the essential qualities for a being a safe truck driver? We're now hiring experienced truck drivers with safe driving records nationwide. Visit our website to learn more about truck driving careers with Penske. You can also view our available job postings on Twitter and Facebook.
By Kandace Wertz