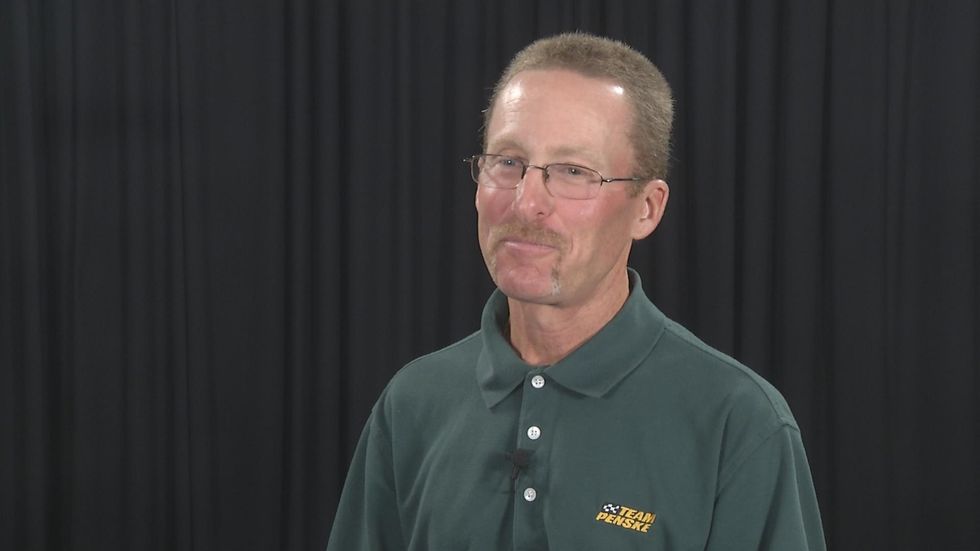 Penske Logistics Truck Driver Jim Clark Named to ATA America's Road Team
Penske Logistics professional truck driver Jim Clark attained a great honor within the transportation industry when last night he was selected to serve on the American Trucking Associations' (ATA) 2019-2020 America's Road Team. Clark, of Otter Lake, Michigan, is the third consecutive Penske associate to serve as an unofficial trucking ambassador, joining Neil Kirk (2015-2016) and Earl Taylor (2017-2018).
---
"Move Ahead" reached Clark on his cell phone this morning while the team bus was en route to ATA headquarters, where he will receive his iconic navy blue America's Road Team blazer.
"I'm still catching my breath and I'm still pinching myself," Clark said of receiving the news Tuesday night during an event at the Capitol Hill Club in Washington, D.C.
He was one of 34 finalists judged by a panel that included trucking executives and transportation media. "The process was nerve-wracking and one of the most challenging things I have ever done," Clark recounted. Once he got settled in, Clark said it was a "very positive experience."
The 18-person team is comprised of drivers from companies like Walmart, UPS and FedEx. ATA Road Team Captains attend industry events, speak at schools and meet policymakers, while maintaining full-time status with their respective companies. The team was founded in 1986.

Elisabeth Barna, ATA senior advisor and executive vice president of industry affairs said in a statement: "These Captains have dedicated their lives to spreading the message of safe driving while promoting a positive perception of the trucking industry. This new class represents everything we strive to promote about our industry and its professionals."
"We're very proud of James and his selection as a Road Team Captain," stated Jeff Bullard, senior vice president of the central region for Penske Logistics. "He serves as a great example for our other associates as one of our company's best drivers. James also shares his vast transportation knowledge as a trainer."
As Clark begins his two-year term he has some goals. "I want to promote an adherence to safety and the importance of health and well-being," he outlined. "I want to discuss the balance between work and home life. I am putting a face on the trucking industry and Penske."
Clark was appreciative of the individuals who helped him become a Road Team Captain. "I want to thank my team at corporate and in Flint (Michigan) and my wife of 34 years," he stated.
By Alen Beljin