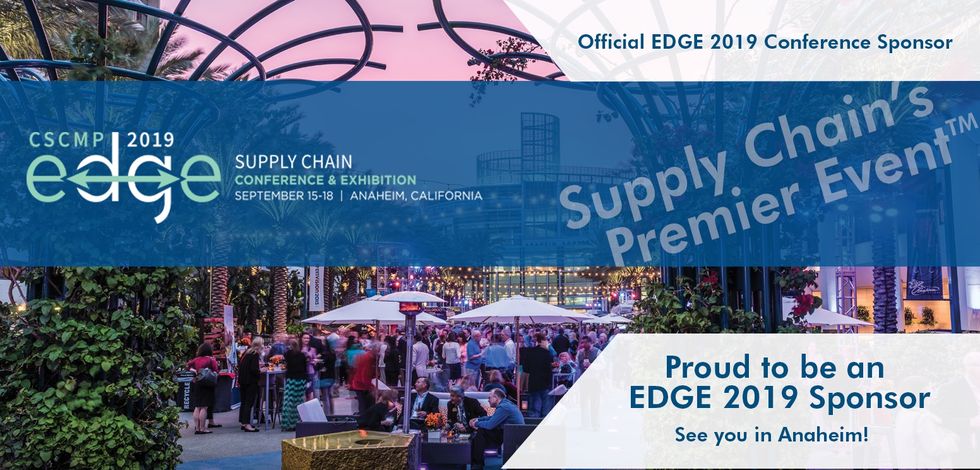 Penske Logistics to Sponsor and Speak at Leading Supply Chain Conference, CSCMP EDGE
Penske Logistics will appear on a trio of educational sessions and once again serve as a Global Sponsor at the upcoming Council of Supply Chain Management Professionals (CSCMP) EDGE conference in Anaheim, California, from September 15-18.
---
Serving as a panelist for both the CSCMP State of Logistics Report and the 2020 Third-Party Logistics Study sessions will be Joe Carlier, senior vice president of global sales. Andy Moses, the company's senior vice president of global products, will speak at the CSCMP Young Professionals survey session.
CSCMP State of Logistics Report, session is on September 17
The report, created by A.T. Kearney and presented by Penske Logistics, made its debut earlier this year in Washington, D.C.
Amid a booming economy, United States Business Logistics Costs (USBLC) rose 11.4% to reach $1.64 trillion, or 8% of 2018's $20.5 trillion gross domestic product (GDP).
Across three decades, the State of Logistics Report has offered a snapshot of the U.S. economy through the lens of the supply chain. It is a rigorous compilation of leading logistics intelligence around the world; shines a spotlight on industry trends; and offers key points of view on the supply chain sector.
2020 3PL Study, September 16
The main topics in this year's study are analytics in the shipper (companies that manufacture and distribute goods and services) and 3PL relationships; the growth of supply chain finance; and the continued greening of the supply chain.
Dating back to 1996, the 3PL Study has documented the transformation of the third-party logistics industry. Dr. C. John Langley, clinical professor, supply chain information systems and director of development, Center for Supply Chain Research at Smeal College of Business at The Pennsylvania State University, initiated this research to capture and measure this evolving industry. The publication is created and supported by Infosys Consulting, Penn State University and Penske Logistics.
CSCMP/Penske Young Professionals Survey, September 16
What do young professionals think about working in the supply chain field? Why are they attracted to the business, and what are they looking for in a career? This survey returns, seeking to answer these questions. The wide variety of opportunities available throughout the supply chain stand out as a key reason young professionals continue to study and enter the supply chain management profession.
By "Move Ahead" Staff