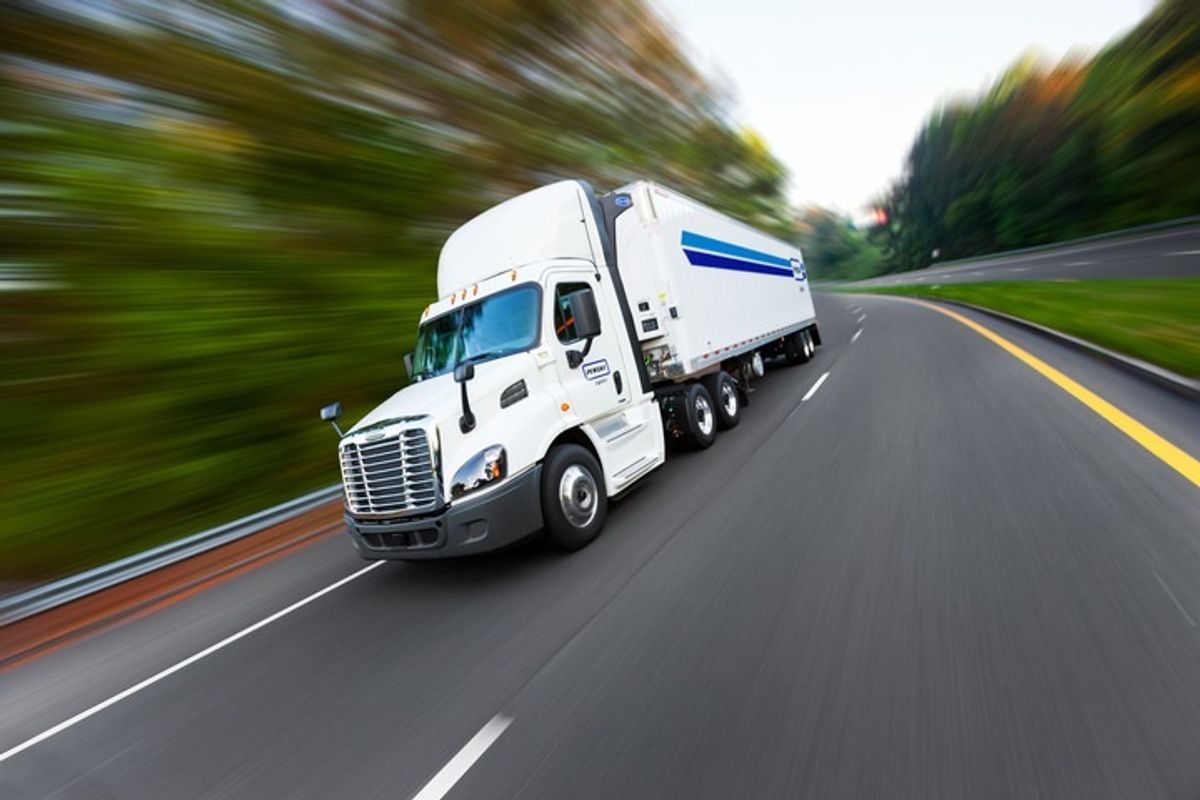 Penske Logistics to Participate in Upcoming CSCMP EDGE 2020 Live! Virtual Conference
Penske Logistics is supporting CSCMP EDGE 2020 Live! as a Global Sponsor. The Council of Supply Chain Management Professionals' annual conference is going virtual this year from September 20-23, with Penske Logistics president Marc Althen and senior vice president of sales and solutions Andy Moses participating as speakers.
---
CSCMP State of Logistics Report, September 22: Introduced earlier this year, the State of Logistics Report has offered a snapshot of the American economy through the lens of the overall supply chain and logistics sector. It is a rigorous compilation of leading logistics intelligence around the world, shines a spotlight on industry trends, and offers key insights on the ever-dynamic supply chain sector.
Before the COVID-19 pandemic struck, supply chains were lauded for their ultra-efficient, single-source and just-in-time capabilities. Now, the report notes that the logistics field will need to construct entirely new levels of supply chain resilience.
Joining Althen as panelists are: Jacqueline Bailey, Cargill Transportation & Logistics, North American regional lead; Craig Fuller, Freightwaves, CEO and founder; and Mark Wallace, CSX Corporation, executive vice president of sales and marketing.
Balika Sonthalia, partner, Kearney, is highlighting the findings and supply chain consultant Kevin Smith is the moderator.
2021 Third-Party Logistics Study, September 23: The tradition continues with the 25th annual 3PL Study making its debut at CSCMP EDGE. Visit www.3PLStudy.com on that day to download a complimentary report copy.
This is the eighth straight year that Penske Logistics has been a sponsor. The study is a collaboration between Penske Logistics, Infosys Consulting and Penn State University.
This publication has documented the transformation of the third-party logistics industry. It has investigated leading trends in logistics and seeks understanding on how companies and their 3PL providers can collaborate to drive value.
In recent years, topics covered included the omni-channel, big data, blockchain, the last yard and green logistics.
The current special topics are: 3PL/4PL Future Direction; Technology's Direct Impact on the Supply Chain: Scale, Flexibility and Mobility; Risk Management and 3PL Relationships (revisited) and COVID-19.
This will be the first 3PL Study panel appearance for Moses. Joining him are Dr. John Langley, professor at the Penn State University Supply Chain and Information Systems Center for Supply Chain Research; and Infosys Consulting's Sylvie Thompson (Supply Chain Practice Leader for North America) and John Murphy (Managing Principal Supply Chain).
By "Move Ahead" Staff