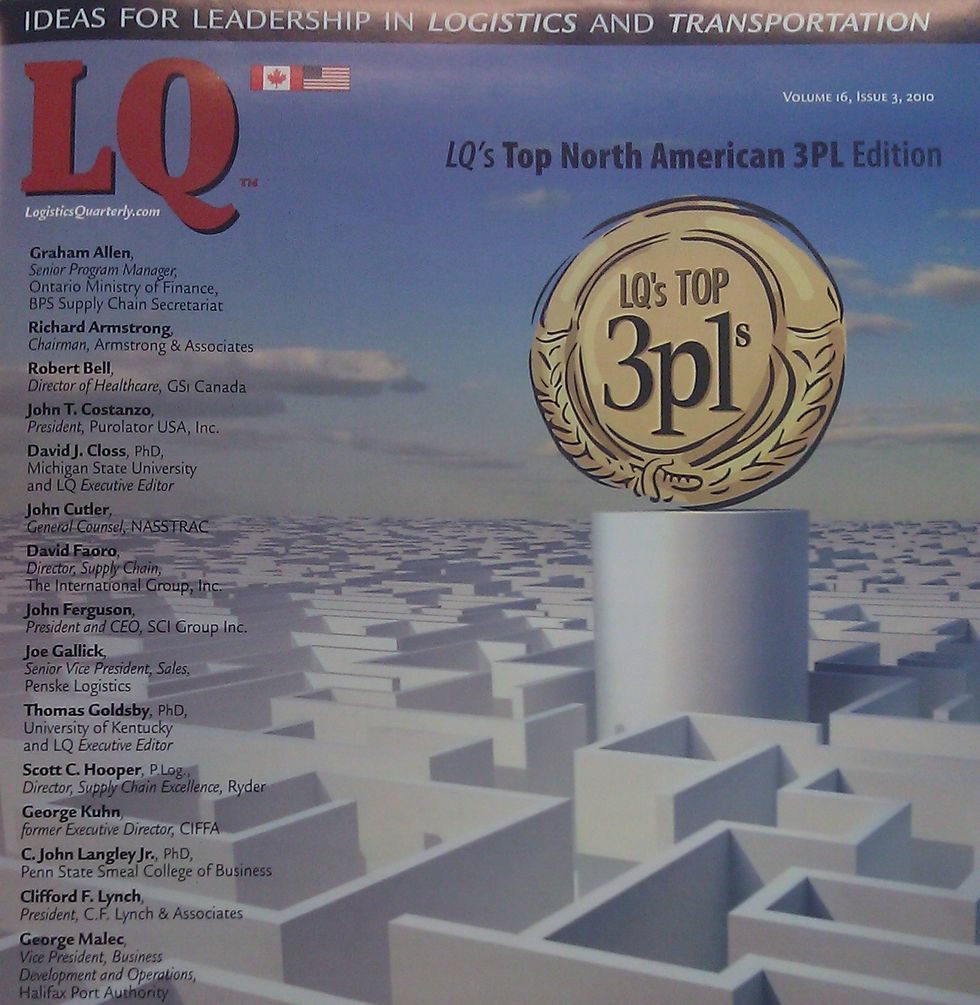 Penske Logistics Thought Leaders Featured in Logistics Quarterly Magazine
As part of their Top North American Third-Party Logistics Provider Executive Interview Series for the current issue ofLogistics Quarterly magazine, LQ published a question and answer session with Joe Gallick, senior vice president of sales for Penske Logistics.
---
Gallick stated: "In a recently published 3PL industry survey conducted by Dr. Robert Lieb of Northeastern University, an overwhelming percentage of CEOs indicated a continued dedication to greener practices despite the challenging economic environment."
Also featured in the article is senior vice president of engineering and technology Tom McKenna, who highlights the importance of collaboration when discussing the merging of information technology resources in the management of supply chains, and Sue Maier, sales solutions manager.
The entire article can be found here.
Gallick serves on the editorial board of LQ. He was the 2010 recipient of The Pennsylvania State University Robert D. Pashek Award for his contributions to the logistics and transportation fields.
By Alen Beljin