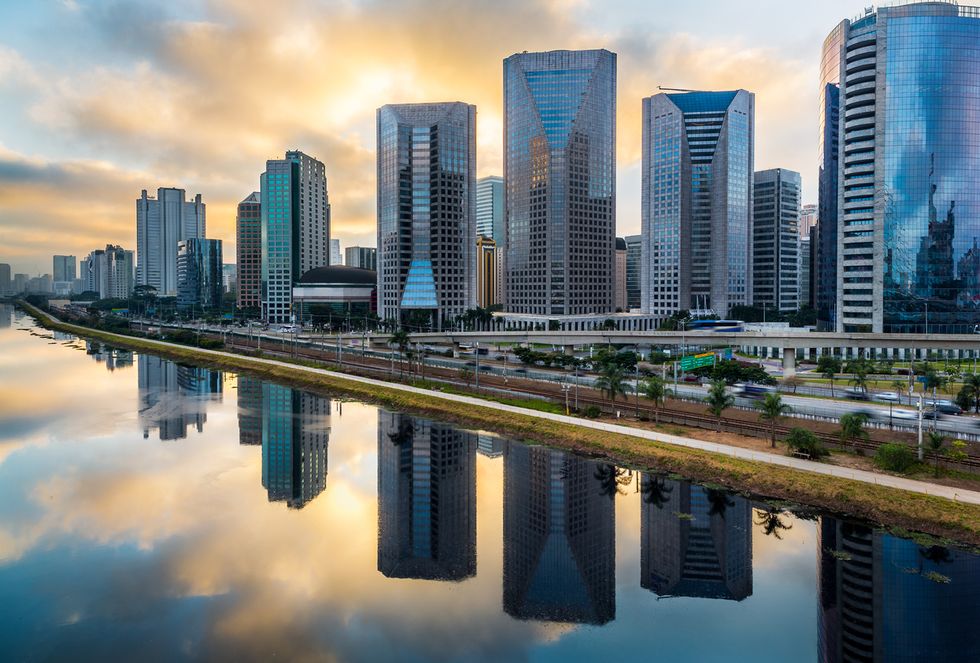 Penske Logistics Sponsoring Automotive Logistics South America Conference
Penske Logistics will for the second consecutive year serve as premier sponsor of the Automotive Logistics South America Conference (#ALSA16). It will take place on December 6 at the Tivoli Hotel in Sao Paulo, Brazil. Penske will exhibit and appear on a pair of industry panels.
---
This conference connects automotive OEMs, tier suppliers, policy-makers and logistics service providers, where they will share best practices for running more efficient auto supply chains.
"We continue to be committed to helping improve supply chains, and to connecting carmakers and tier suppliers with their service providers," said Louis Yiakoumi, publisher of the Automotive Logistics group.
Paulo Sarti, Penske Logistics South America managing director, will appear in two sessions.
In the first presentation, Session 2, Developing the Right Supply Chain for South America, Sarti will highlight the company's lead logistics provider services. These experts, who will include executives from global car makers, will examine how to best support innovation, technology and opportunities in the current economic climate.
As part of the closing presentation, 20/20 Vision, Sarti will look ahead and offer his insights as to the state of the automotive supply chain into the near future.
Fabricio Orrigo, Penske sales director, will lead a think tank session at the conference about collaborative logistics, and the challenges associated with implementing a shared auto supply chain network.
Penske Logistics participa da 8ª edição do Automotive Logistics South America
A Penske Logistics será patrocinadora premier da conferência Automotive Logistics South America (#ALSA16) pela segunda vez consecutiva. A empresa fará apresentações e participará de painéis durante o evento, que acontece no dia 6 de dezembro no Hotel Tivoli, em São Paulo.
O evento reúne OEMs automotivas, linha de fornecedores, autoridades e prestadores de serviços de logística para compartilhar as melhores formas de tornar os processos de cadeias de abastecimento mais eficientes.
"Continuamos comprometidos a melhorar as cadeias de suprimentos e conectar fabricantes de automóveis e fornecedores de primeira linha com seus fornecedores de serviços", afirma Louis Yiakoumi, editor do grupo Automotive Logistics.
Paulo Sarti, presidente da Penske Logistics para América do Sul, estará presente em duas sessões. Na apresentação "Desenvolvendo a cadeia de abastecimento adequada para a América do Sul", Sarti destacará os principais serviços de logística prestados pela empresa. Os especialistas presentes no evento – incluindo executivos de fabricantes de automóveis – debaterão as melhores opções de incentivo à inovação, tecnologia e oportunidades, levando em consideração o atual cenário econômico.
Como parte da apresentação de encerramento chamada "20/20 Vision", Sarti comentará sobre os insights para o futuro da cadeia de abastecimento automotivo em um futuro próximo.
"Esta conferência é uma excelente oportunidade para trocar ideias, se aproximar de colegas da indústria e adquirir novos conhecimentos que irão melhorar ainda mais nossa capacidade de atender ao cliente", explica o executivo.
Fabricio Orrigo, diretor comercial da Penske, irá liderar na conferência uma sessão de "think tank" sobre logística colaborativa e os desafios associados à implementação de uma rede de logística automotiva compartilhada.
By "Move Ahead" Staff