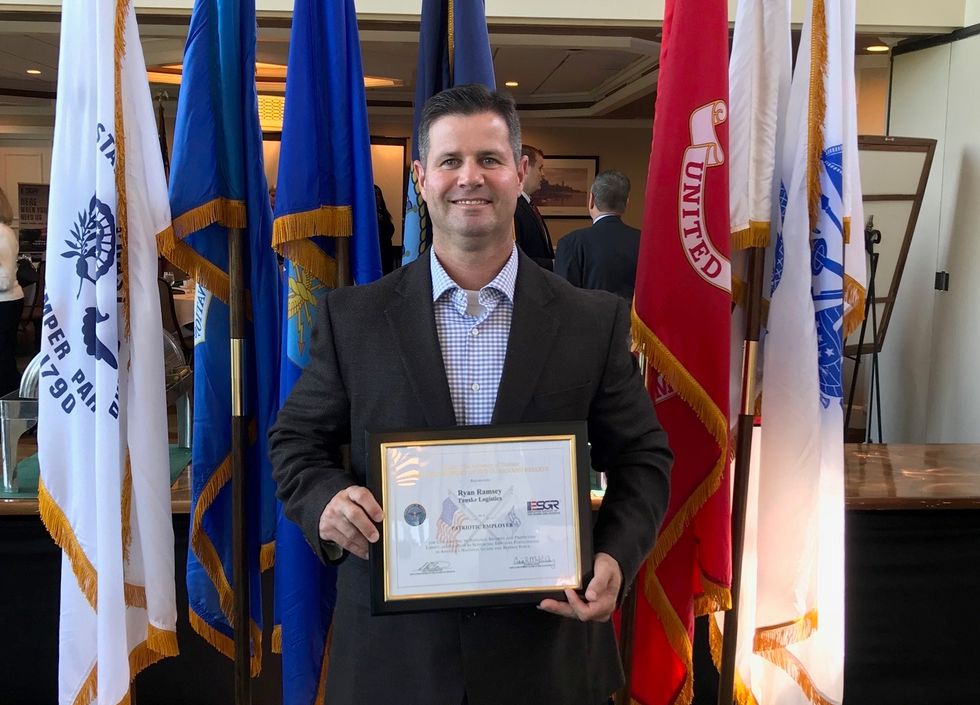 Penske Logistics Manager Awarded Patriot Award for Military Support
The call to deploy was an all-too-familiar one for Ken Berkley, one that would see him trade his role as a Penske Logistics load planner in Ohio for one as a Navy Reserves transportation specialist in Bahrain.
---
For Berkley, it was his third deployment, and soon his thoughts turned to the logistics. Would he have time to complete the administrative requirements? What about his training in preparation for his military assignment?
Berkley turned to Ryan Ramsey, account manager with Penske Logistics' Transportation Management department, and Berkley's supervisor, who did not hesitate to provide Berkley with the time needed to prepare for deployment.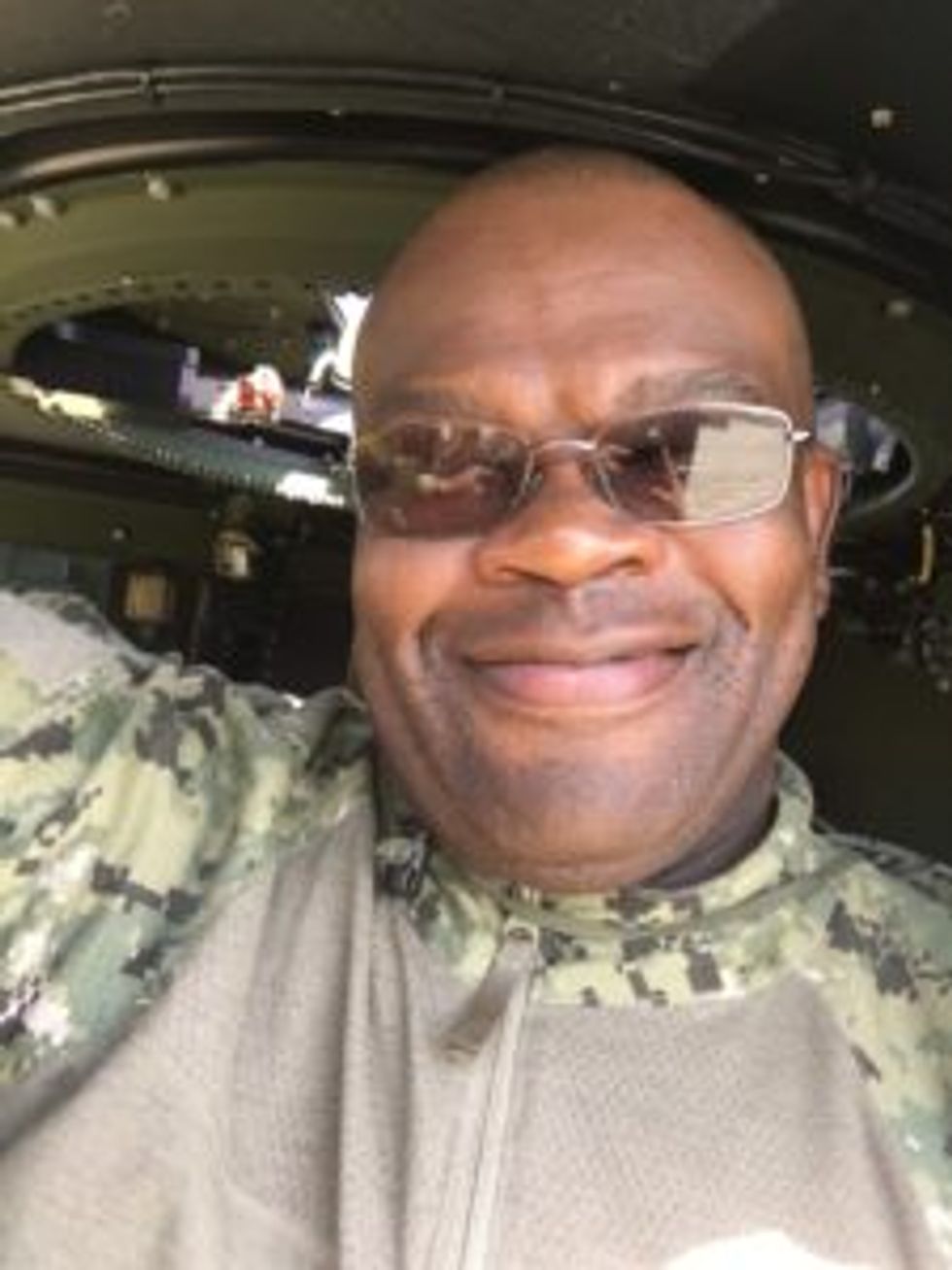 Ken Berkley
"He was 100 percent supportive," said Berkley of Ramsey, whom Berkley nominated for the Patriot Award, presented by the U.S. Department of Defense's Employer Support of the Guard and Reserve (ESGR).
"He made sure I had the time off so I could take care of pre-deployment," Berkley said. "Ryan gave me the path to do what I had to do. It helped me get ready. I wanted to find a way to say thank you without just saying thank you."
Ramsey was presented with the award at a recent ceremony in Ohio. Berkley, who was unable to attend the ceremony, celebrated with his manager in spirit as he traveled home after his 11-month tour.
The Patriot Award is presented to individual supervisors whose efforts to support reservists like Berkley – through things such as flexible schedules and time off before and after deployment – are so meaningful and helpful to "citizen warriors."
The award is even more poignant for managers like Ramsey because the nomination comes from a fellow associate.
"I was very grateful and honored that he thought of me," Ramsey said. "I think it is really nice to be recognized and especially to be recognized by someone you work with daily."
Military- Friendly Employer
Both Penske Truck Leasing and Penske Logistics are committed to hiring veterans and have been named 2018 Military-Friendly Employers by Victory Media, the publisher of G.I. Jobs magazine. During the past three years, veterans have represented 9 percent of all new hires.
In addition, Penske partners and supports military-friendly organizations, including The Paralyzed Veterans of America's Mission: ABLE campaign, Support Military Spouses and World T.E.A.M. Sports.
For associates who need to be away for training or deployment, Penske takes great care to put them at ease long before they go out on military leave.
For Berkley, who started his career as a professional truck driver with Penske Logistics, having an employer who supported his military service efforts has been important.
"I think Penske is the example other companies should follow," Berkley said. "Not once, not even when I had training during my regular weekends or my two weeks or two months of training – whatever the case may be – has Penske pushed back," Berkley said.
"Without companies supporting us, it is hard for us to be mission-ready. You can be administratively ready, but you have to be supported by your family – and Penske is part of that family," Berkley said. "If you are active duty reserves or a veteran looking for options and opportunities, Penske is the way to go."
Honoring Service and Sacrifice
As Berkley shared with Ramsey all of the steps on the path to deployment, Ramsey marveled at the amount of preparation necessary to deploy.
"I guess I didn't realize all that went into the process of going overseas, all the little things," Ramsey said. "It was pretty eye-opening. You think of the sacrifice of being away from your family for that long, but you don't think of all that goes into it, basically picking up and moving for a year of your life."
Ramsey said he was so appreciative of the guard and reservists – and veterans – for their service and sacrifice, which is why Ramsey was so willing to assist Berkley in any way he could.
Ken Hipkins, general manager of Brokerage Operations, said he was not surprised that Berkley nominated Ramsey for the award. "Ryan has always had a good rapport with all of his associates, so in that way, it wasn't surprising that he would single out Ryan," Hipkins said.
"For someone like Ken, who is on deployment having his daily work to concentrate on and also being in a foreign country, away from family and friends, to single Ryan out is a direct reflection on his leadership and the impact it had on Ken," Hipkins said.
Penske Truck Leasing and Penske Logistics offer a range of career opportunities, including truck fleet maintenance technicians, truck drivers, fleet maintenance supervisors, operations management roles, logistics and supply chain operations roles, and many others.
Visit www.GoPenske.com/careers/veterans for more information on career opportunities.
By Bernie Mixon