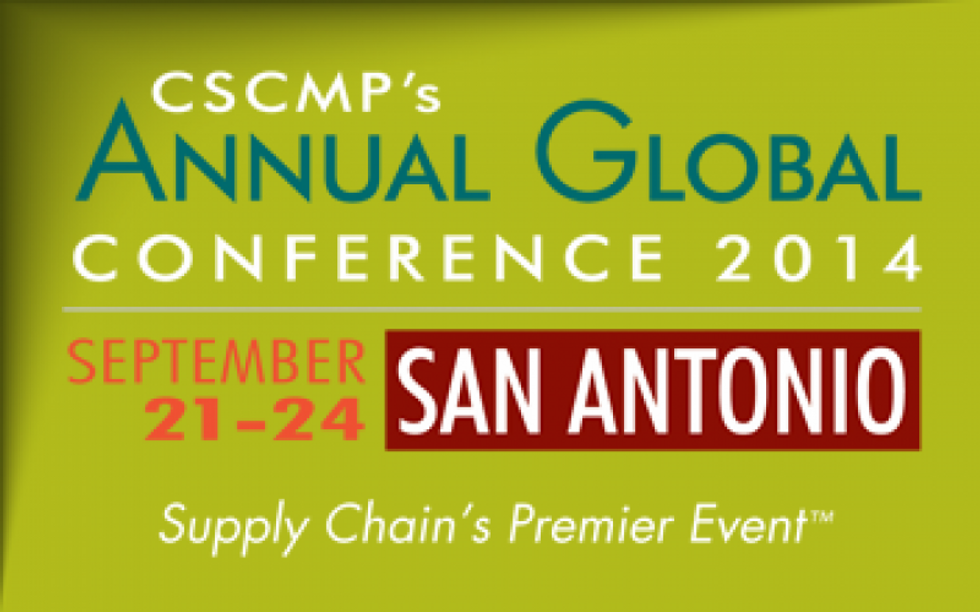 Penske Logistics Leaders Participating in CSCMP Conference
Penske Logistics experts will once again feature prominently at the 2014Council of Supply Chain Management Professionals (CSCMP) Annual Global Conference in San Antonio, Texas, this month. Taking place from September 21 to September 24 at the Henry B. Gonzalez Convention Center, Penske Logistics is a major global sponsor, supports leading research reports and its experts appear on several panels.
---
• Joe Carlier, Penske Logistics senior vice president of sales, will appear at one of the conference's most popular and long-running sessions, the fall update of the CSCMP State of Logistics Report, written by transportation economist Rosalyn Wilson, which is sponsored by Penske.
• Dr. Robert Lieb of Northeastern University will unveil the results of his 21st annual 3PL CEO Survey, which looks at trends across North America, Europe and the Asia-Pacific region. The report is sponsored by Penske Logistics. Carlier will provide Penske's point of view on the trends as a panelist.
• Dr. John Langley of Penn State University will headline a session highlighting the results of the 2015 Third Party Logistics Study. Sherry Sanger, Penske's senior vice president of marketing, will be a panelist. Penske Logistics is in its second year as a study co-sponsor along with Capgemini Consulting, Korn-Ferry and Penn State University.
• Andy Moses, Penske senior vice president of global products, will speak to the supply chain leaders of tomorrow as part of a CSCMP Young Professionals session on how to make a good job into a great career.
• Penske Logistics human resources leaders will have a booth at the student recruitment day and answer questions about career opportunities. Penske Logistics employs 10,000 employees worldwide and has offices and operations in North America, South America, Europe and Asia. Supply chain students attending CSCMP can learn more about careers with Penske Logistics here.
Reference Links
State of Logistics Report videos (spring 2014)
State of Logistics Report blog post (spring 2014)
By "Move Ahead" Staff