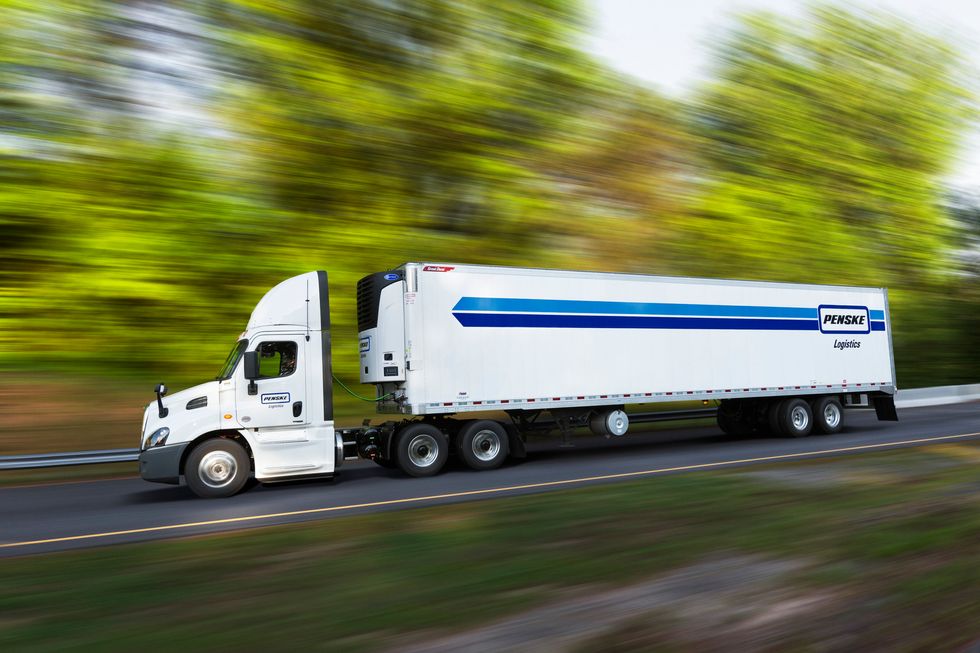 Penske Logistics Honors 221 Truck Drivers for Outstanding Safety
Penske Logistics recently honored 221 of its truck drivers for outstanding safety milestones at its locations across North America. The company debuted the next phase of its truck driver safety recognition program by naming the first-ever Platinum and Gold classes.
---
The Platinum class honors drivers with 15 consecutive years of safe driving. The Gold class celebrates drivers that have reached the 10-year mark of consecutive safe driving. There are 39 new members of the first Platinum class and 182 new members of the first Gold class.
There are now three tiers of the Penske Premier Driver Recognition Program:
Diamond: 20 Consecutive Years of Safe Driving
Platinum: 15 Consecutive Years of Safe Driving
Gold: 10 Consecutive Years of Safe Driving
Penske Logistics will honor its second Diamond class of truck drivers next month at an awards ceremony in Reading, Pennsylvania.
"We are very pleased to implement all three parts of our safe truck driver recognition program," stated Marc Althen, Penske Logistics president. "I am proud of our associates and their dedication to safety."
Visit https://www.gopenske.com/drivers/ to learn more about driver career openings at Penske Logistics.
By "Move Ahead" Staff