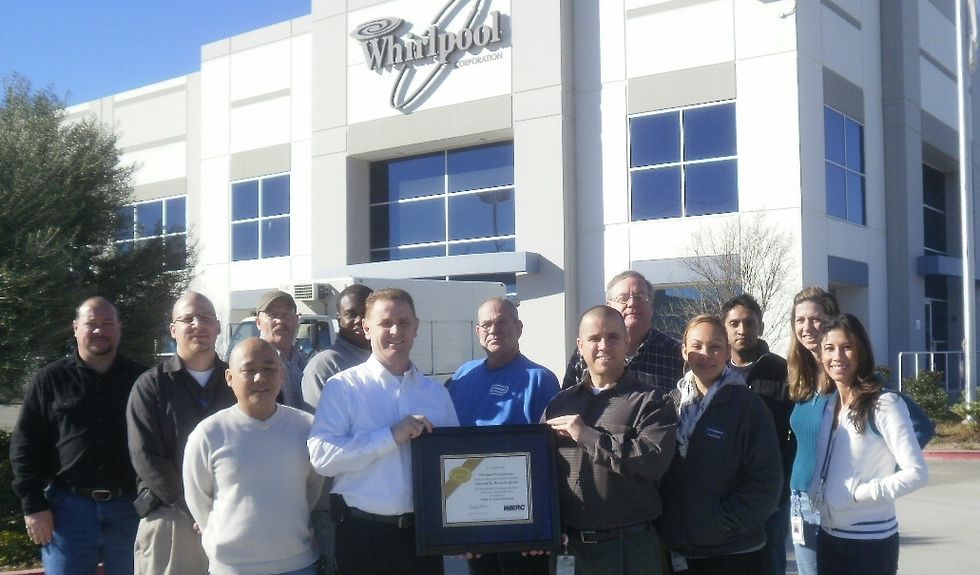 Penske Logistics Helps Warehousing Industry Establish Best Practices for Distribution Center Management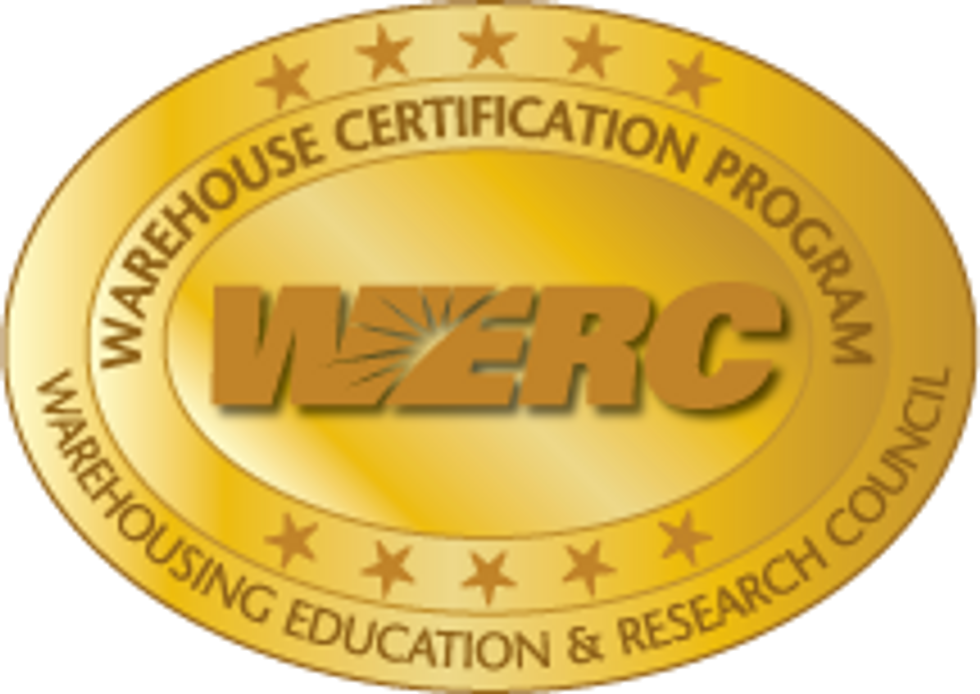 Helping global appliance makers get their products from the manufacturing floor to the consumer is more complicated than it sounds.
In the case of Whirlpool Corporation, it may enlist the services of third-party logistics companies (3PL is a commonly used industry acronym) like Penske Logistics to ensure that regional distribution centers operate efficiently.
---
So efficiently that a 1.7 million-square-foot facility in Perris, Calif. owned by Whirlpool and operated by Penske was recently recognized by the Warehousing Education and Research Council (WERC) for best operational practices. It was certified by WERC and received a top grade of 93.6 percent. Below, select Penske Logistics associates in Perris pose with the WERC certification plaque.
"A benefit of certification for a 3PL is that it may help attract more business," explained Steve Murray, principal consultant/chief researcher of Supply Chain Visions, a company that WERC contracted with to perform the audit.
Murray feels that Penske is on the forefront by undergoing this voluntary audit (that reviewed over 110 warehousing processes in eight functional areas) noting: "I think it's an excellent program and we expect the demands for certifications to grow" within the industry. He added that it helps both the customer and 3PL identify areas for performance improvements, and provides a complete snapshot of how the distribution center is functioning.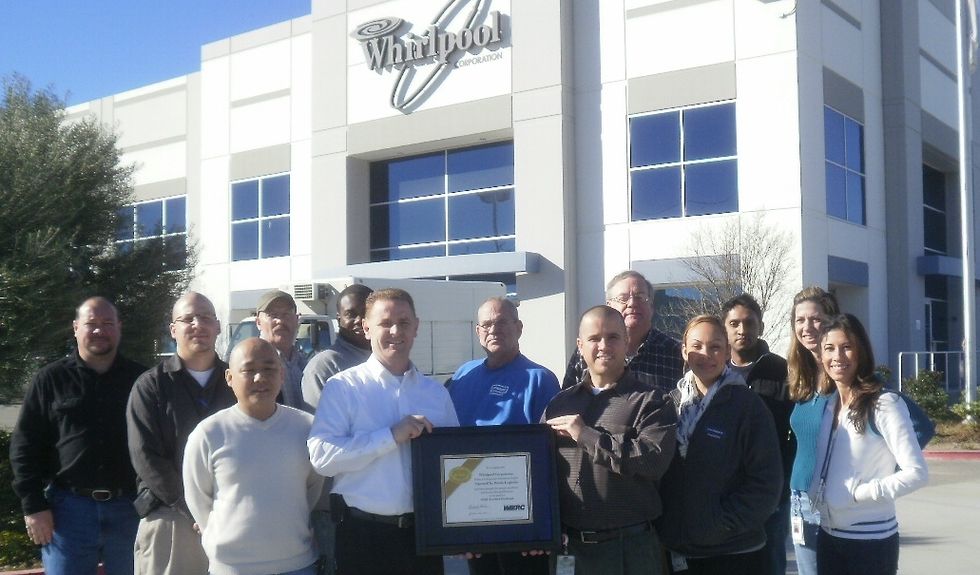 Among the areas that Penske was graded on: warehouse management, product consolidation, shipping practices, the handling of material and storage and inventory control.
"Receiving this WERC certification is valuable to both Penske and Whirlpool," explained Penske's Ed Kitt, vice president of distribution and warehouse management. "It provides a benchmark on best practices within the industry."
This Whirlpool facility distributes the entire range of Whirlpool major appliance products and select accessories to big box retailers, independently owned stores, and consumer home delivery in Southern California, Nevada and Arizona.
"We are very pleased to be recognized by WERC and to be among the early third-party logistics providers to go through this certification process," said Terry Miller, Executive Vice President – Operations, Penske Logistics. "I especially congratulate our associates for their efforts and performance to rank the Perris facility among the industry's best."
Whirlpool executive Kevin O'Meara stated in a Jan. 14 news release: "We are thrilled to see Penske be recognized for their warehouse processes and execution and congratulate the entire Penske team on this great accomplishment."
By Alen Beljin