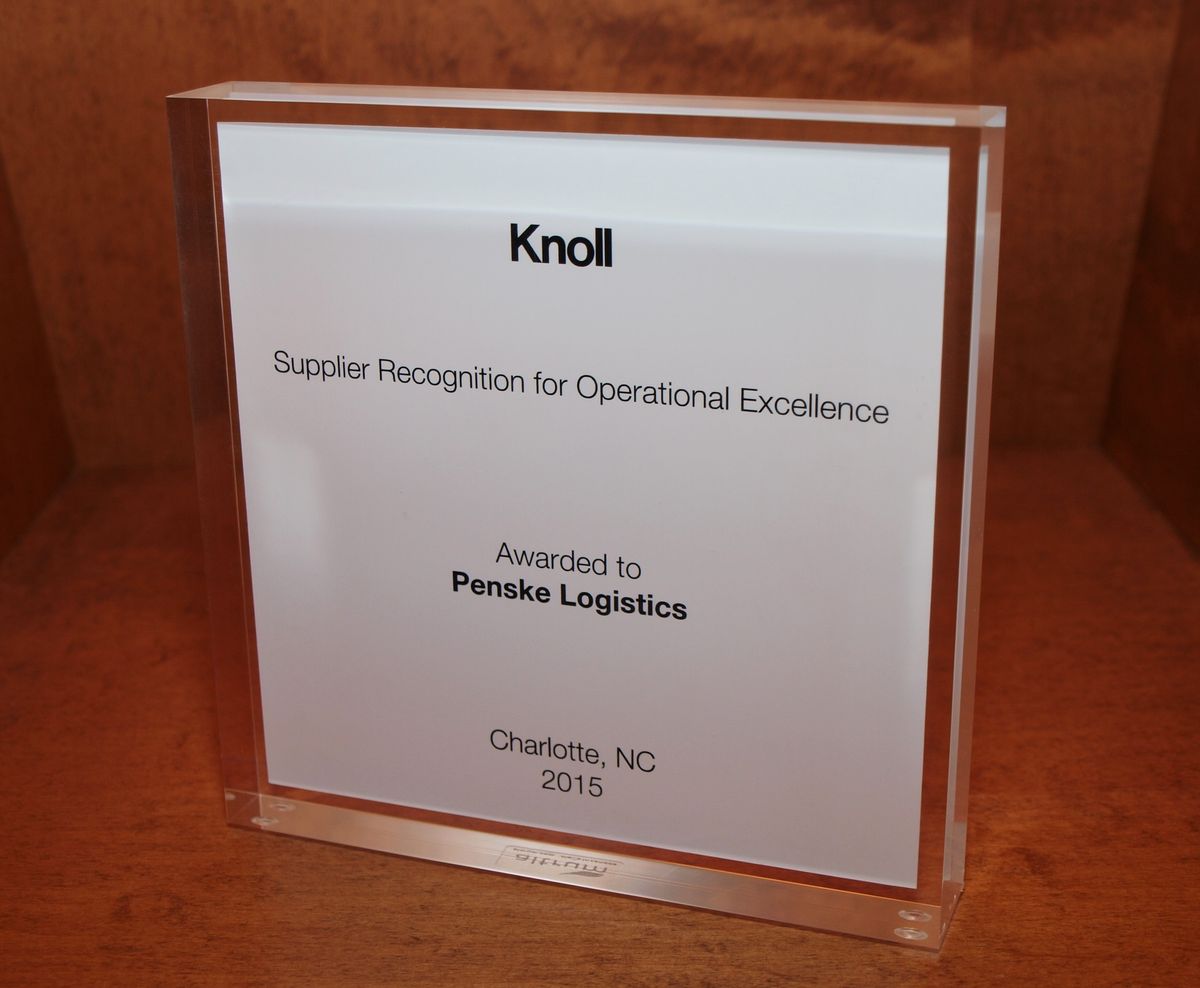 Penske Logistics Given Operational Excellence Award by Knoll, Inc.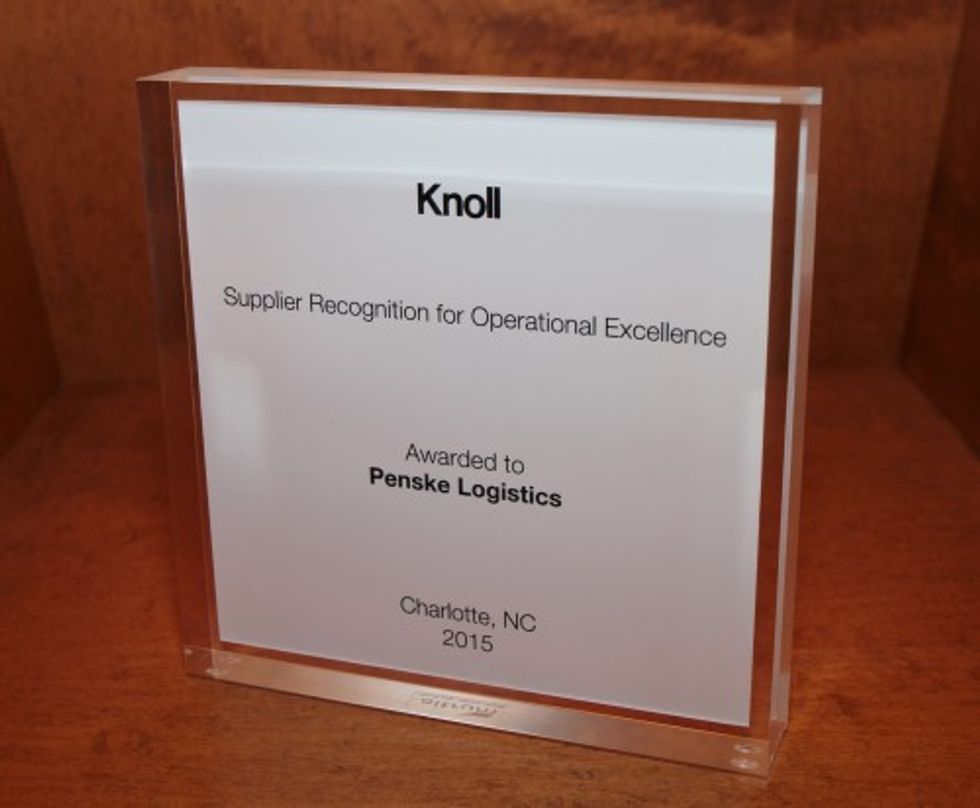 Knoll, Inc., has bestowed upon Penske Logistics its 2015 Operational Excellence Award, to recognize the third-party logistics provider's strong performance in the areas of cost, quality and service.
"Our company appreciates the recognition that Knoll has provided to Penske Logistics," stated Marc Althen, Penske Logistics president.
---
Penske provides Knoll with transportation management, fleet management and warehouse operation services in the United States and Canada.
Knoll suppliers that receive the Knoll Operational Excellence Award have demonstrated sustained achievement of key performance metrics. They have also proven that they are capable of consistently and reliably executing through these key measures and results.
"This honor simply reinforces and reaffirms the dedication and hard work demonstrated by both the Knoll and Penske teams each and every day," said Jeff Jackson, Penske Logistics senior vice president of operations.
Knoll Director of Logistics Susan Bender said: "Knoll is proud of helping clients create inspired modern interiors with partners like Penske that contribute to our composing integrated products and services that naturally work together."
By "Move Ahead" Staff