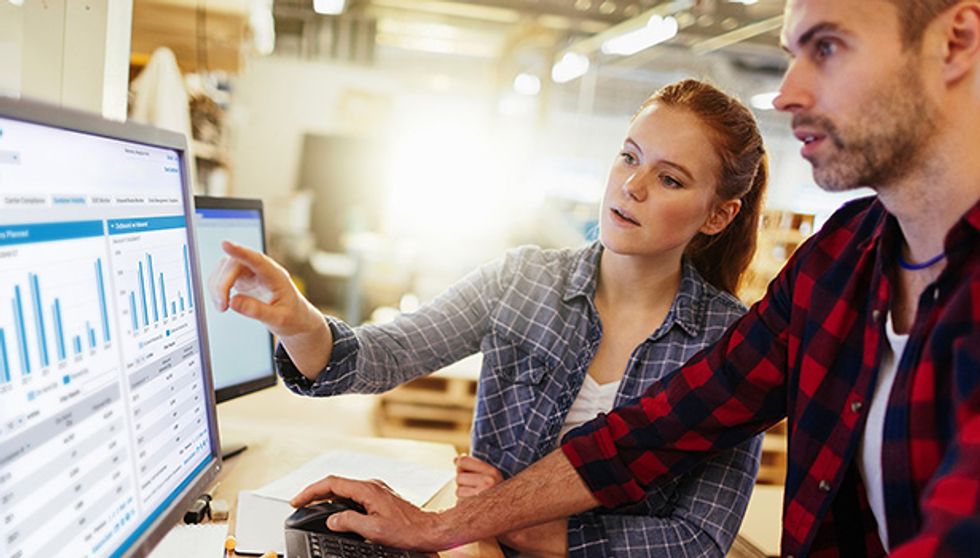 Penske Logistics' ClearChain Technology Suite Supports Supply Chain Solutions
Look behind the scenes of any successful supply chain, and you'll see a lot of technology at work -- for everything from tracking shipments to communicating with drivers to sending invoices.
---
Over the years, Penske Logistics has acquired and implemented the best commercially-available software on the market. This is the same software any shipper or 3PL can buy. However, we have taken a couple of additional steps.
First, we've drawn on our experience to invest in the right tools to drive visibility and insight into the supply chain. This includes portals, analytics, dashboards, scorecards and mobile tools. All of this has been built on a backbone of IT security that we stand behind and use to serve hundreds of customers.
Second, Penske developers have created dozens of supporting applications, informed by our experience working with customers. These apps are integrated with our core systems, offering users a seamless experience.
We've recently completed a project to streamline and build even greater consistency for our software, to highlight how it empowers customers with greater visibility and improved optimization to keep operations moving. To achieve these outcomes, we've developed our ClearChain™ technology suite.
Leveraging ClearChain to Drive Business Results
If you are like many of our customers, you've had quite a journey over the past couple of decades with supply chain technologies. Our customers tend to be highly successful businesses, well-known brands with the resources to make a lot of things happen. These companies can certainly acquire great technologies and hire the best and brightest supply chain IT talent, but they choose not to.
For them the focus is on business results, so they hire us as a 3PL and hold us accountable to drive concrete results. Information systems are an important element in those results, and behind the scenes Penske provides the IT and the integration back into the shipper's core ERP systems.
Along the way, we've learned a lot about how to team up with shippers both on the technology and the operational side of running the business. We offer this expertise to our customers through ClearChain.
Get to the "Suite" Spot in Your Supply Chain Without the Hassle
Supply chain excellence may be part of your core competency, but supply chain software doesn't have to be. We've taken care of that. How have we gotten there?
It starts with a large, well-trained internal IT team that specializes in the supply chain. Our team doesn't just own application development; they are responsible for implementations too, often on tight timelines. So the depth of our experience creates a lot of value.
And we've observed that many of the internal parties touched by our customers' supply chain teams reside in functions like finance and customer service. So we've created the means to communicate and sync up with their processes effectively.
Corporate Timelines
Another challenge for many of our customers is the need to meet demanding timelines. When it comes to a "do-it-yourself" approach to supply chain technology, it does take time -- and time is money. ClearChain is ready to implement, and the heavy lifting is on us. We've worked with the software and developed additional resources in-house. So if you have a passion to improve your transportation, warehousing and logistics, we're ready to go when you are.
This blog post was contributed by Andy Moses, senior vice president of global products for Penske Logistics.