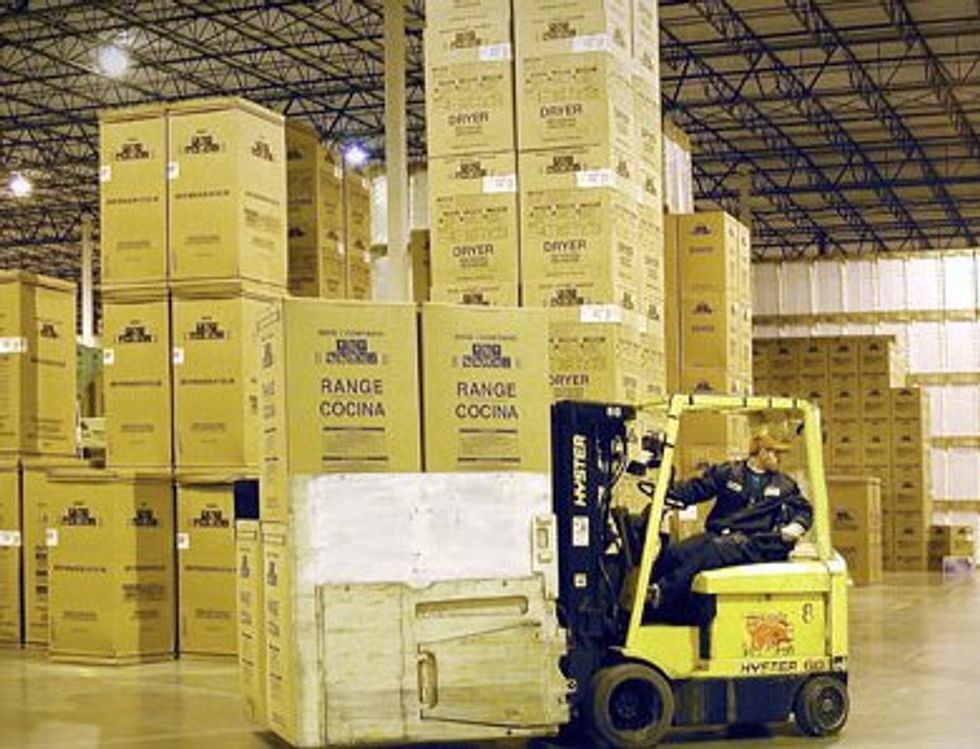 Penske Has History of Excellence with Whirlpool Corp.
Penske Logistics has a long history of collaboration with Whirlpool Corporation, stretching across much of the company's history. Another chapter was recently added, as Whirlpool awarded Penske with its 2010 Supplier of the Year Award forwarehousing and third-party logistics services performed throughout North America.
---
"We're pleased to have earned this prestigious honor for a second straight year and we sincerely thank Whirlpool for this recognition and for its close collaboration," stated Marc Althen, Penske Logistics president.
Penske earned this award by collaborating with Whirlpool to help drive cost efficiencies, boost labor productivity, improve inventory accuracy and enhance freight handling methods to reduce damaged goods.
"Achieving this award would not have been possible without our associates," Althen said in a statement. "We congratulate them for their outstanding commitment to customer service and operational excellence."
According to Penske general manager Michael Ledbetter, who is based in Michigan, the company's key performance indicators, such as on-time shipping, decreased damage and lower direct labor cost per unit, continued to improve following 2009's award.
Unrelated to the award, Penske was given new business from the company this year, operating a pair of Ohio factory distribution centers (FDC) in Marion and Findlay, where products such as dishwashers and dryers are manufactured, stored and distributed to retail locations nationally.
"In both locations, we worked with Whirlpool to increase their cost efficiencies, streamline labor management practices and introduce more robust inventory control processes," Ledbetter noted.
In Marion, Penske just completed the process of transitioning Whirlpool from an FDC that was 575,000 square feet to a new home that measures 700,000 square feet, bringing total operating space to over 1.2 million square feet .
"We introduced a new layout that was able to increase inventory holding capacity by 40 percent," Ledbetter explained.
Penske Logistics handles outbound distribution for all Whirlpool products in North America. The company also performs a variety of warehousing, sequencing, and inbound and outbound transportation management services across Whirlpool product lines in the U.S., Canada, Mexico and Brazil.
By Alen Beljin