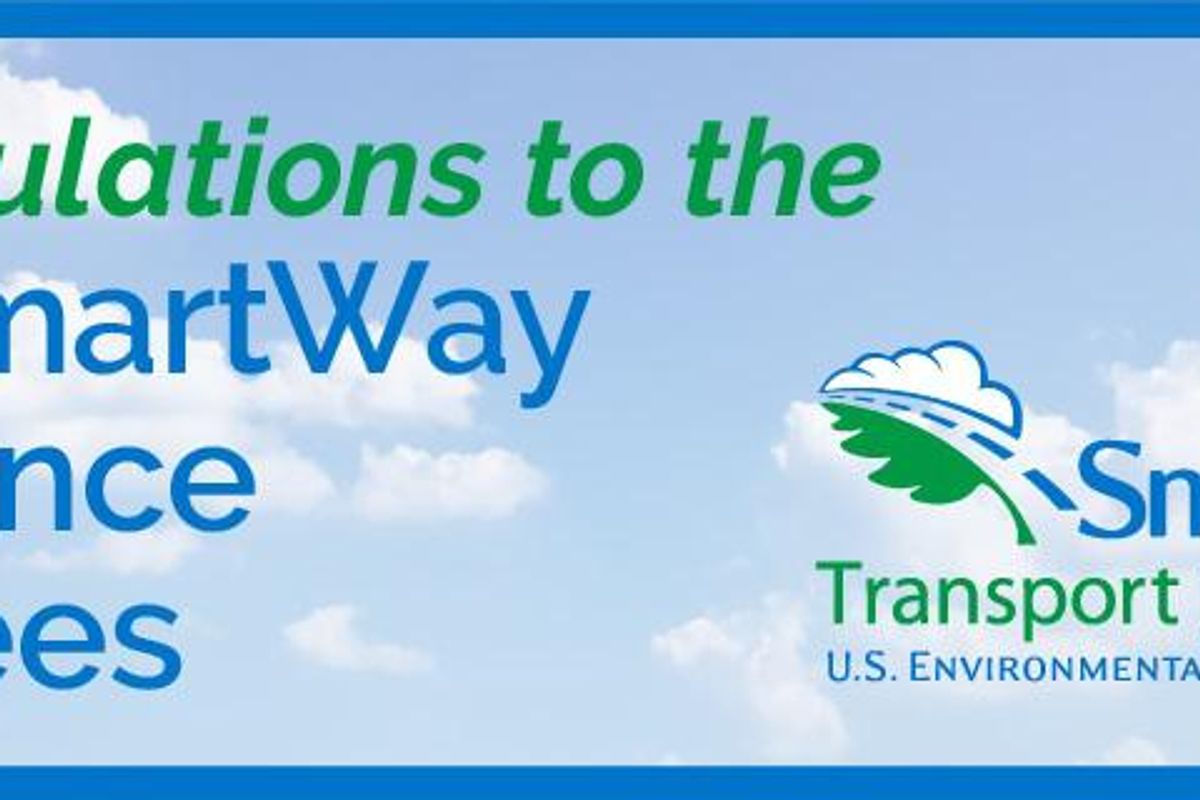 Penske Logistics Given U.S. EPA SmartWay Excellence Award
The United States Environmental Protection Agency (EPA) has honored Penske Logistics with a 2021 SmartWay Excellence Award in the Mixed Carrier category, marking the fifth consecutive time the Reading, Pennsylvania-based company has been accorded with this sustainability distinction.
---
EPA's SmartWay Transport Partnership is a market-driven initiative that empowers businesses to move goods in the cleanest, most energy-efficient way possible, while protecting public health and reducing air pollution.
"It is a great honor to once again be recognized by the EPA for operating a modern and sustainable transportation fleet," explained Jeff Jackson, Penske Logistics executive vice president operations, dedicated contract carriage.
Penske Logistics was among 62 truck and multimodal carriers to receive this distinction, representing the best environmental performers of SmartWay's nearly 4,000 Partners. This year's awards were celebrated during a virtual event.
Mike Costanza, Penske director of environmental services: "Our company is proud of the fact that our logistics mixed fleet attained an 18% reduction in CO2 emissions from the previous year."
Since 2004, SmartWay Partners have avoided emitting more than 143 million metric tons of CO2, 2.7 million tons NOX, and 112,000 tons PM, while saving $44.8 billion in fuel costs and 335 million barrels of oil -- equivalent to eliminating annual energy use in over 21 million homes.
Bill Combs, Penske vice president of sustainability: "The Penske organization has made a strong commitment to sustainability. Penske is a proud SmartWay member, and we actively encourage other fleets to join the program."
Penske joined the SmartWay program in 2008.
"For 17 years the SmartWay Transport Partnership has worked together with stakeholders in the freight industry to find innovative ways to reduce pollution from goods movement," said Sarah Dunham, director of EPA's Office of Transportation and Air Quality.
By "Move Ahead" Staff