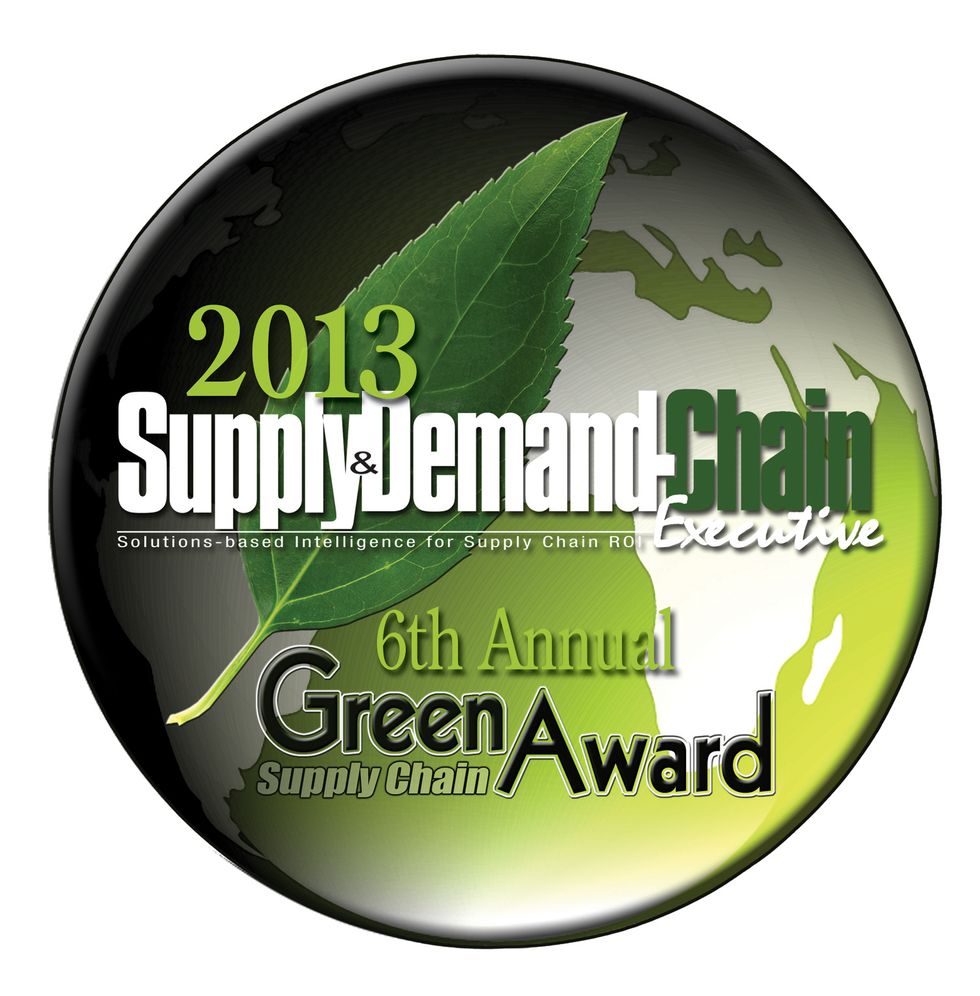 Penske Given Green Award by Supply & Demand Chain Executive
Penske Logistics has received a 2013 Green Supply Chain award from a logistics industry publication,Supply and Demand Chain Executive magazine.
---
According to the magazine, winners were recognized for "making green or sustainability a core part of their supply chain strategy, and are working to achieve sustainability goals within their own operations. The awards also recognize providers of supply chain solutions and services assisting their customers in achieving measurable sustainability goals."
Earlier this year, Penske Logistics was given the 2013 SmartWay Excellence Award by the U.S. Environmental Protection Agency. The company was highlighted as an industry leader in freight supply chain performance energy and efficiency.
A few reasons Penske earned the Supply and Demand Chain Executive honor:
Reducing its annual carbon dioxide emissions by 32 percent
Lessening nitrous oxide emissions by 53 percent
Cutting particulate matter emissions by over 67 percent
87 percent of the carriers that Penske Logistics utilizes to transport freight for its customers are SmartWay partners
According to Drew Cullen, Penske vice president of fuels and environmental affairs, the company achieved these reductions via proper specification of late-model vehicles, including idle control and aerodynamic technologies, and rigorous management controls, including monitoring of fuel economy at the driver and route level.
Most importantly, Cullen, noted, improvements came from the commitment from the entire Penske Logistics team to improve performance.
"We are honored to be recognized by Supply and Demand Chain Executive magazine for our company's sustainability improvements," stated Marc Althen, Penske Logistics president.
As a 2013 winner of SmartWay's Affiliate Challenge Award, Penske participated in a national challenge developed by EPA to acknowledge SmartWay Affiliates that have initiated and executed exceptional recruiting, promotional and marketing activities in support of the EPA's goals to reduce truck emissions and improve freight efficiency.
These activities were part of Penske's Supply and Demand Chain submission application. This was in achieved in part by:
The hosting of educational events for customers via webinars and one-on-one education, strategy and recruiting sessions
Attending and presenting at sustainability conferences and college symposiums
Ongoing recruiting of customers to join SmartWay
Assisting customers with the completion of the program's Truck Carrier FLEET models and helping them to establish miles per gallon (MPG) and emissions benchmarking that correlate with SmartWay Carrier Performance Rankings
The Penske organization has a strong commitment to SmartWay. Penske Truck Leasing and Penske Truck Rental are SmartWay affiliate partners. Penske Logistics is a trucking carrier partner and a logistics partner.
By "Move Ahead" Staff