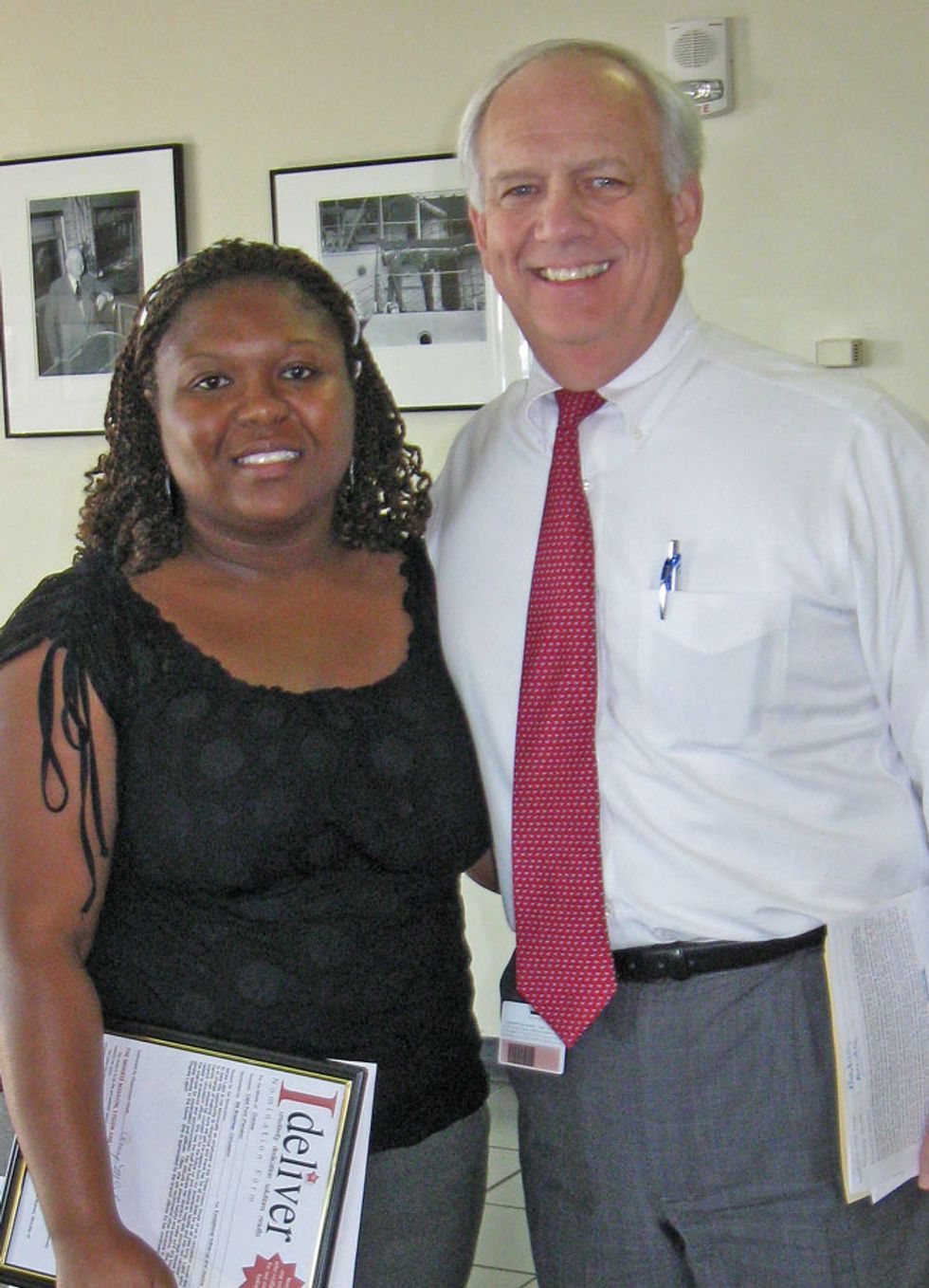 Penske Employee Recognized by Florida Times-Union
Lajoi Ford, a Penske Logistics operations manager in Jacksonville, Fla., recently received the I Deliver award from customerFlorida Times-Union, a daily newspaper.
---
The Times-Union employees nominate their peers to receive this monthly award, presented to individuals who go above and beyond in the workplace and who strive to be team players. While Ford is the operations manager for Penske Logistics, she is the on-site customer service representative for the Times-Union, making her eligible for this special recognition.
"I was shocked when I heard about my nomination, because I'm not technically a Times-Union employee," said Ford, a Penske associate since 2007. "Having our customer acknowledge my efforts really speaks volumes about their appreciation for me and for the excellent service Penske Logistics provides."
Bill Brashear, zone manager in the circulation department at the Times-Union, nominated Ford, saying: "Lajoi can always be counted on for the follow-up and the resolve to help with shortage issues in the branch circulation offices. Her attitude is always helpful and positive. She does set the example for expectation and attitude. She is appreciated by the branch offices for her continued efforts."
The Times-Union is among several newspapers that outsource product delivery to Penske for optimum efficiency and service. Ford is responsible for making sure Penske transports newspapers efficiently and timely from the Times-Union downtown facility to the various carriers. In her role, she is instrumental in troubleshooting any transportation challenges.
"Lajoi is an incredibly hard worker," said Rick Silva, Penske's general manager based in Tampa, Fla. "She came into this position without any prior newspaper experience. This industry is seven days a week, 365 days a year. She has evolved in this position and is very passionate about what she does."
Caption: Bobby Martin (right), General Manager for the Florida Times-Union, presents the I Deliver award to Ford.
By Kandace Wertz
Editor's note: Ford has been named operations manager for Penske in Atlanta, working with the The Atlanta-Journal Constitution, another Penske customer. She will begin her new position in March.