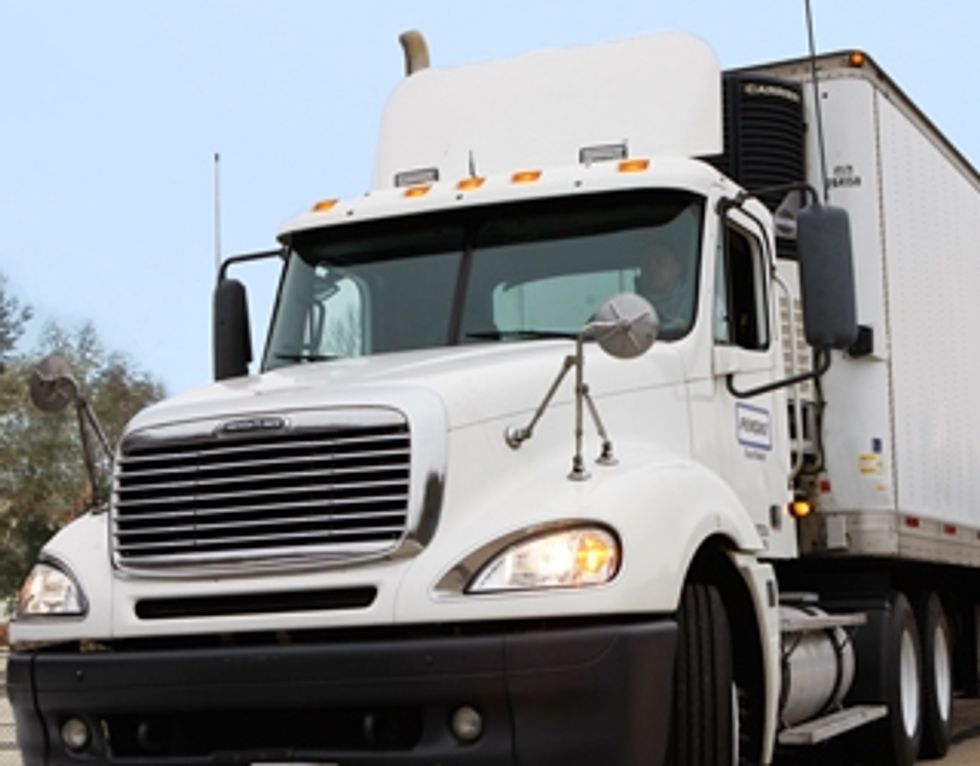 Penn State Forum Discussed Supply Chain Sustainability
Today, an intimate group of transportation and supply chain professionals and academics gathered at Penn State's Great Valley Campus in Malvern, Pa., for a forum on sustainable business practices in transportation and the supply chain. The event was held in collaboration with executives from Penske Logistics and Penn State Great Valley's Consortium for Sustainable Business Development (CSBD).
---
Executive panelists from Penske Logistics discussed a wide array of key transportation issues ranging from understanding the practical considerations related to operating alternative fuel vehicles within commercial truck fleets to focusing on core transportation fundamentals to boost environmental performance through participation in EPA's SmartWay Transport Partnership.
Amy Ilyes, vice president of logistics engineering for Penske Logistics showcased several examples that illustrated the company's work in helping leading manufacturers capture their carbon footprint information and improve environmental performance on a global basis across multiple transportation modes.
In addition to the environmental benefits, Ilyes also noted many shippers have realized significant cost savings through supply chain network re-engineering projects as well as transportation and distribution center optimization solutions that Penske Logistics has created and implemented.
"The ongoing progress the corporate community has made in integrating sustainable practices into their core business operations signifies a tremendous values shift, one that we embrace in our master's programs," said CSBD executive director Barrie E. Litzky, Ph.D. "I commend Penske Logistics for being a leader in the effort to make our world better."
Penn State Great Valley's Consortium for Sustainable Business Development (CSBD) encourages sustainable business practices as the Philadelphia region's hub for organizations seeking to learn and improve in all areas of sustainability and social responsibility. Penn State Great Valley's graduate program offerings, faculty research, and organizational partnerships position the CSBD as a leading catalyst for the growth and proliferation of sustainable business practices.
By "Move Ahead" Staff