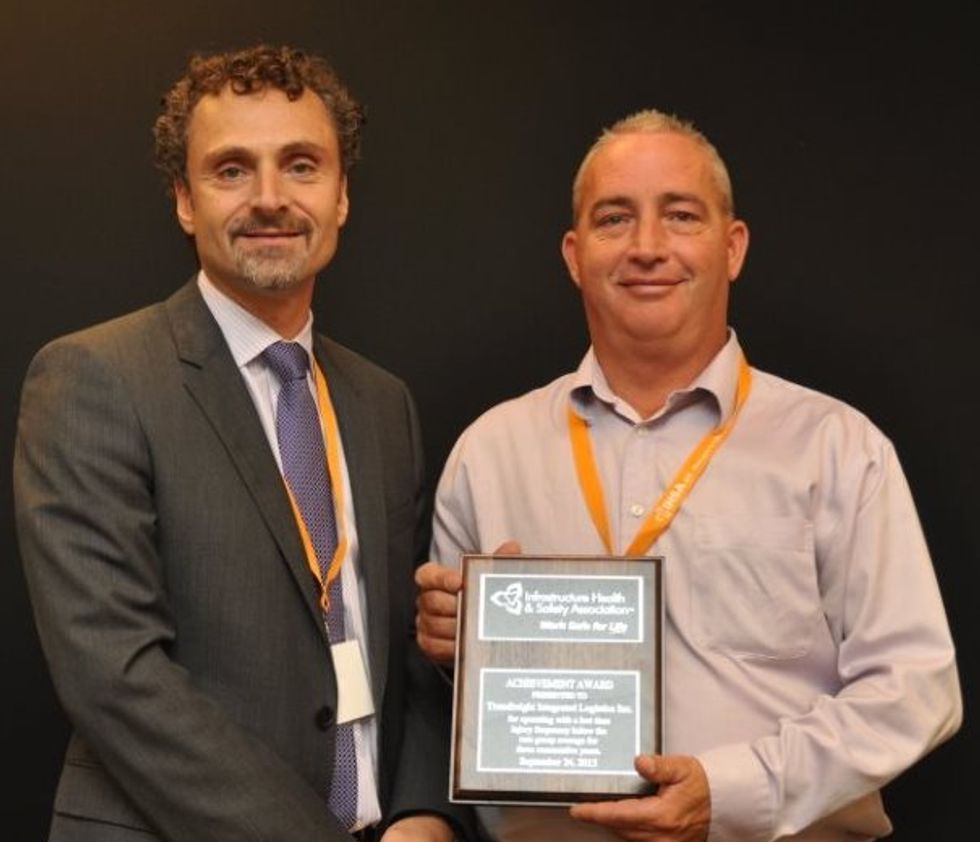 Ontario Infrastructure Health and Safety Association Award is Given
Posing with the award are Enzo Garritano, IHSA president (left), and Dwayne Barnett,
manager, corporate safety and risk.
---
The Infrastructure Health and Safety Association has honored Transfreight North America, acquired this year by Penske Logistics, with the Transportation Achievement Award for Injury Reduction at the IHSA annual general meeting in Mississauga, Ontario, this week. The IHSA is a part of Ontario's health and safety system.
Transfreight's 500 employees, who work in the Ontario cities of Cambridge and Woodstock, were victorious in category 3: 500,000 to one million hours without an accident for a three-year period (2012, 2013 and 2014) and posting a 20 percent below group rate average in injury frequency and cost-rate factor. Transfreight has also participated in their safety groups program for the last three years.
"I am proud of our associates for earning this distinguished safety achievement," stated Brad Sachs, vice president of operations. "It is evident that our early and safe return to work program, which emphasizes clear communication and the sharing of best practices, has been a success."
At these two locations, employees perform cross-dock and driver operations.
By "Move Ahead" Staff