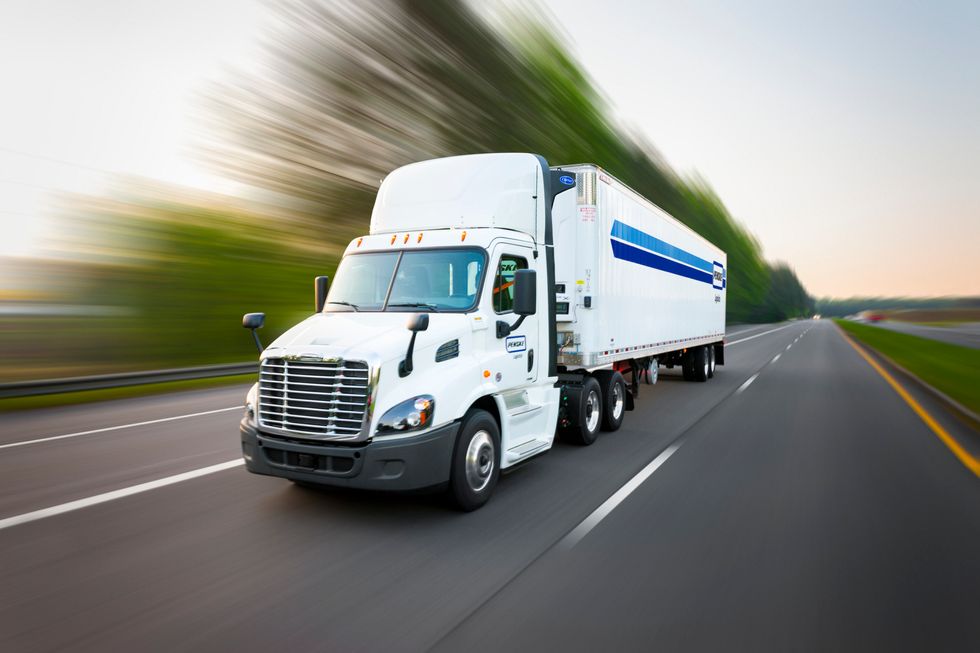 Lowe's Honors Penske Logistics with Gold Carrier Award
For the second consecutive year, Penske Logistics received the Lowe's Gold Carrier Award. The award recognizes trucking companies that provide a consistent high-level of service exceeding 99.5 percent on-time delivery. In addition, gold status carriers must exemplify outstanding customer service and advanced supply chain solutions.
---
"Being recognized by our customers is one of the highest compliments we can receive," Penske Logistics President Marc Althen explained. "The acknowledgment highlights our safe, professional truck drivers and their commitment to customer service and providing solutions that help customers achieve their business objectives."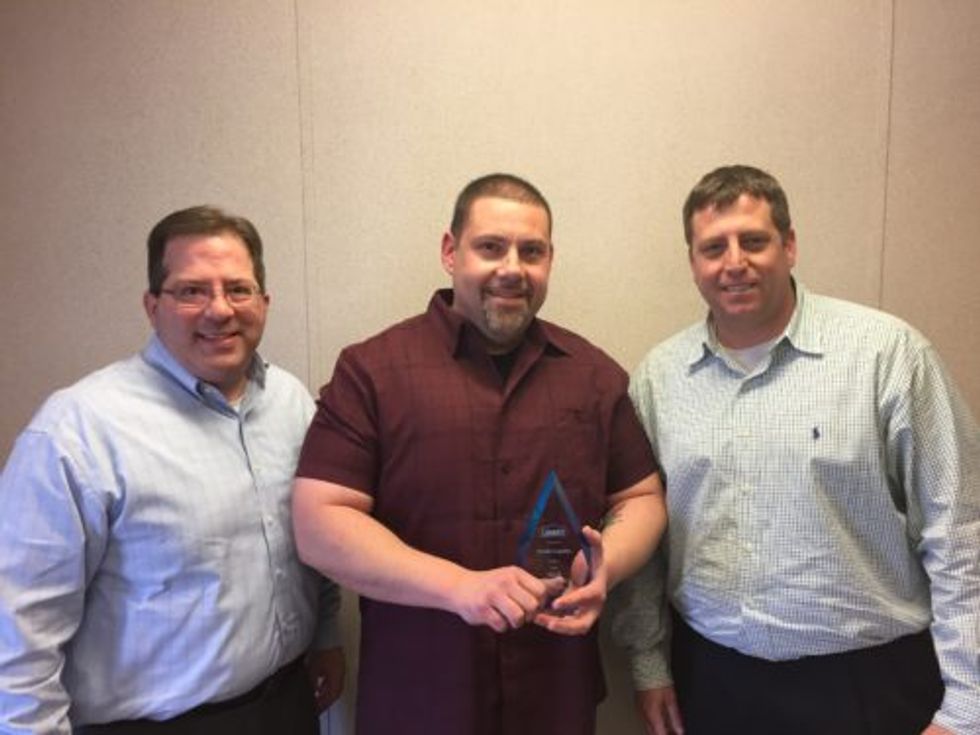 Displaying the Lowe's Gold Carrier Award are (from left) Penske Logistics associates Sean Falcone, general manager; Carlo Grilletto, senior operations supervisor; and Howard Sircus, operations manager.
Penske Logistics provides dedicated contract carriage services for a Lowe's regional distribution center in Pennsylvania that serves stores in the Mid-Atlantic region. Penske delivers a variety of home improvement products for the leading retailer, including appliances, tools, construction materials, and home and garden items.
"This recognition is a true testament to our people. They work hard to deliver forward-thinking and efficient solutions that enable Lowe's to meet the needs of its own customers," said Jeff Jackson, senior vice president of operations eastern region for Penske Logistics.
By "Move Ahead" Staff