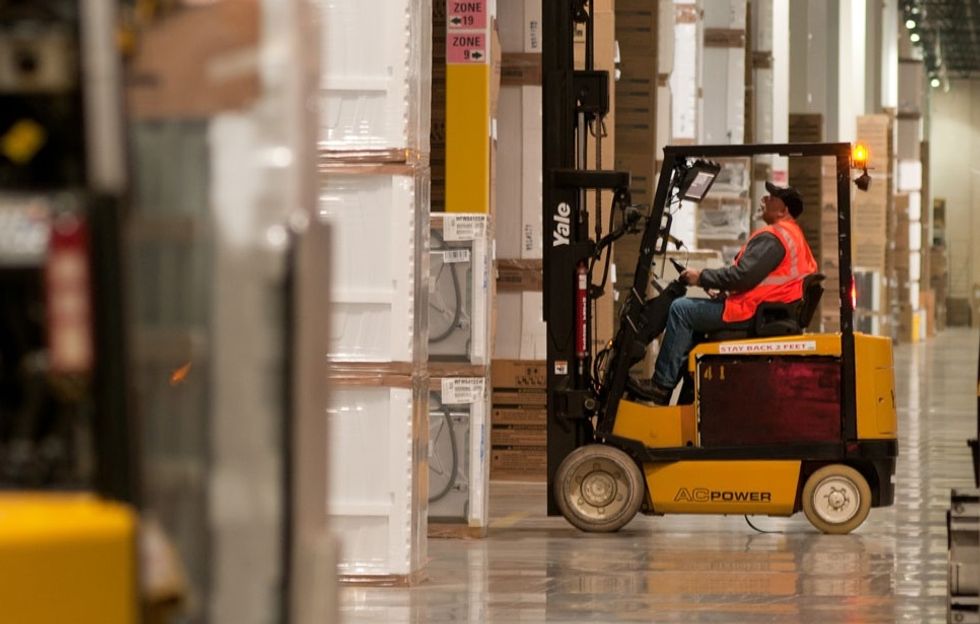 Lifting Up Safety the Focus of National Forklift Safety Day
For more than a century, powered industrial trucks – more commonly known as forklifts – have shaped the evolution of the modern-day supply chain, moving millions of pounds of freight each year.
---
With more than 855,000 forklifts in operation, the safety of freight operators and associates on warehouse floors is top of mind for the industrial truck industry and for Penske Logistics, a leader in the supply chain space.
The Industrial Truck Association (ITA), made up of truck manufacturers and suppliers, created National Forklift Safety Day - observed the second Tuesday in June - to bring attention to forklift safety. Today marks the sixth annual observance.
"National Forklift Safety Day serves as a focal point for manufacturers to highlight the safe use of forklifts and the importance of operator training," said Brian J. Feehan, ITA president, in a recent column in DC Velocity magazine.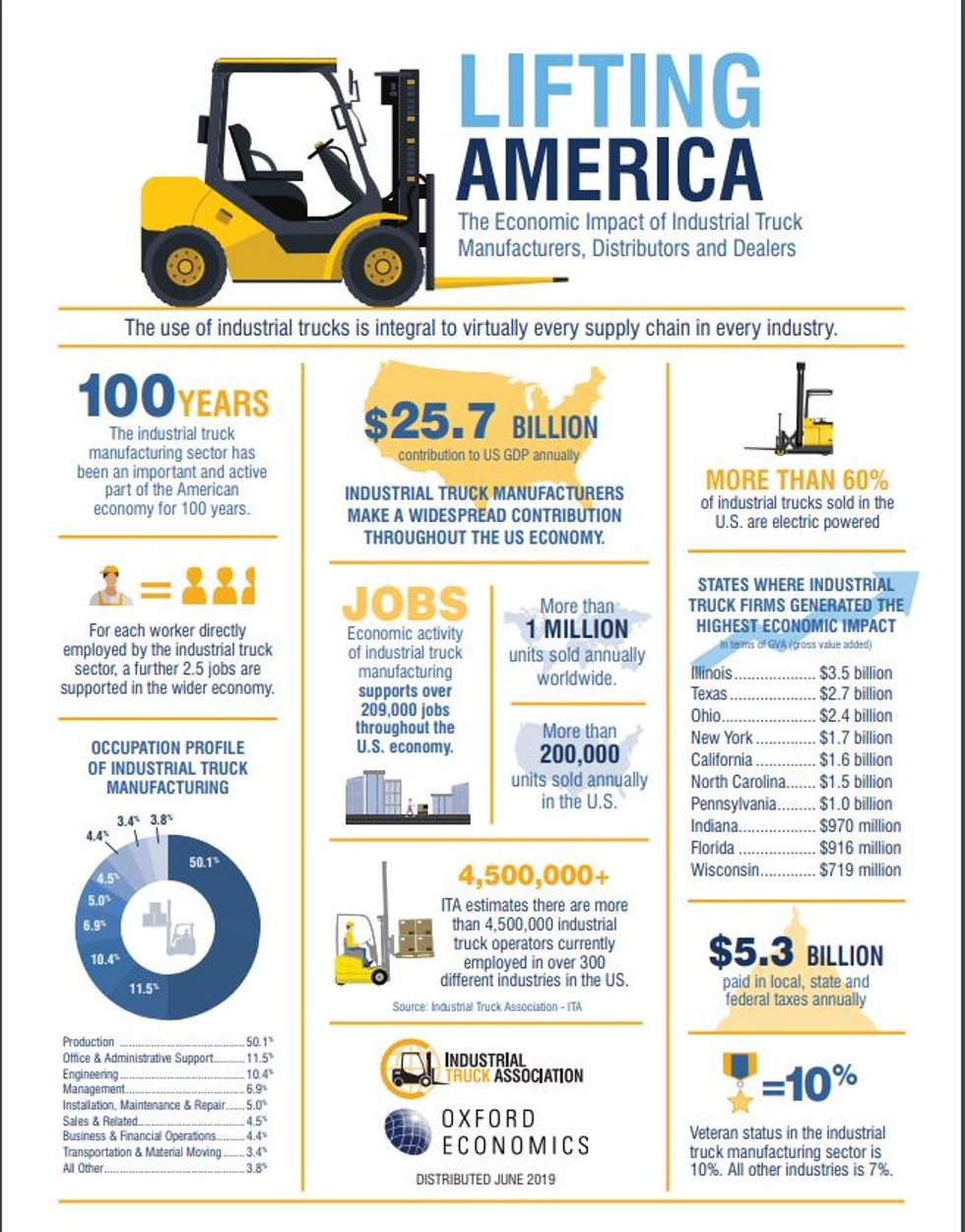 Source: Industrial Truck Association
The Occupational Safety and Health Administration (OSHA) says forklift operators and associates working around forklifts can be at risk for certain hazards, such as collisions, falls, tip-overs and strikes.
Safety of warehouse associates has been an important focus for Penske Logistics, which manages more than 27.2 million sq. ft. of warehouse space and operates 1,000 facilities – including a new 606,000-square-foot build-to-suit standard freezer/cooler distribution center in Romulus, Michigan.
"Pedestrians, other vehicles and visibility are critical items in forklift safety. An operator's workspace evolves rapidly as material and equipment change throughout the work day," said Jason Herr, vice president of safety for Penske Logistics.
"We remind our operators to slow down at corners and intersections and to scan for hazards at all times," he said. "Rushing, distractions, complacency and fatigue are often factors in forklift incidents."
While Herr said safety awareness, including a robust daily safety inspection checklist, is part of Penske Logistics' warehouse safety culture, having a day set aside to bring attention to safety is an added benefit.
"Having a day that calls attention to the risks of operating this equipment is great," Herr said. "Creating this added awareness of the need for operators to assess their own risk bolsters workplace safety."
Penske Logistics thanks all of its forklift operators and warehouse associates for their dedication to safety.
For more information on forklift safety, visit OSHA's Power Industrial Truck page for safety tips.
Penske Truck Leasing and Penske Logistics offer a range of career opportunities, including truck fleet maintenance technicians, truck drivers, fleet maintenance supervisors, operations management roles, logistics and supply chain operations roles, and many others. Visit https://penske.jobs/ for more information.
By Bernie Mixon