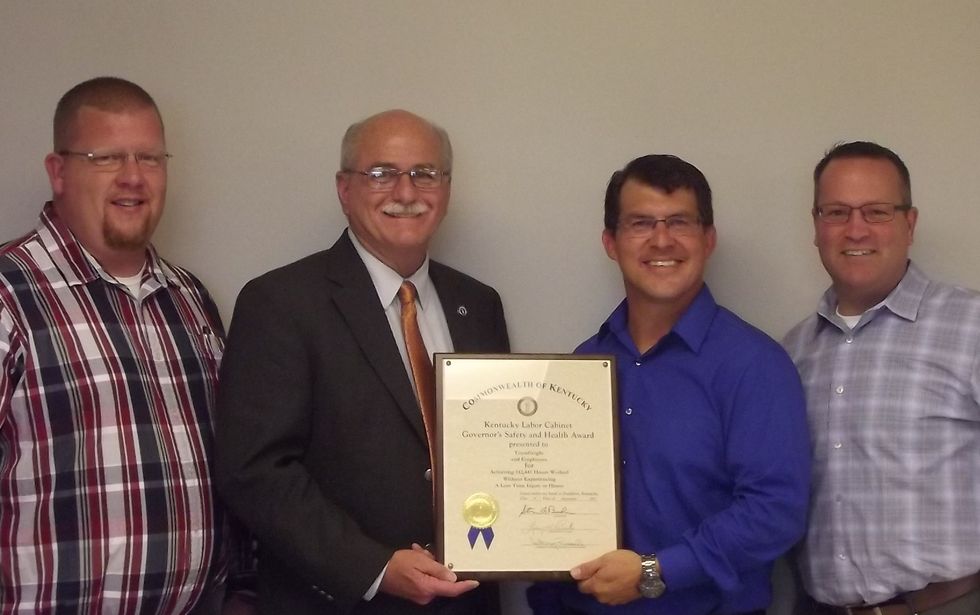 Kentucky Governor's Safety Award Recognition Earned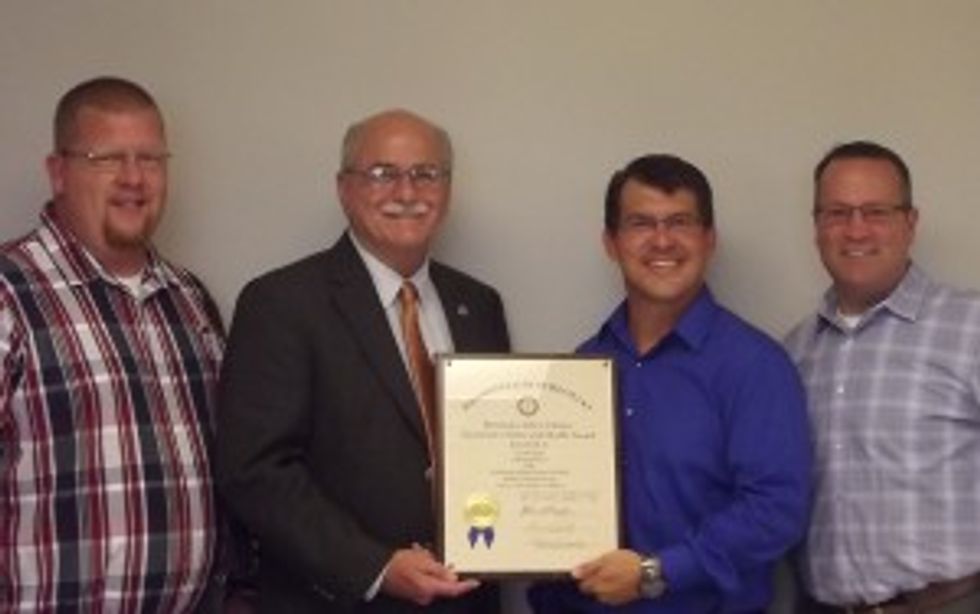 Posing with the award are, from left: Operations Manager Kenny Baker, Deputy Secretary Rocky Comito, Service Center Manager Curt Lewis and General Manager Ryan Porter.
Transfreight North America, which was recently acquired by Penske Logistics, was presented with the Kentucky Governor's Safety and Health Award during a ceremony at Transfreight's Georgetown, Kentucky, facility this afternoon. The 120 associates have exceeded 512,000 hours without a lost-time incident. Rocky Comito, Labor Cabinet deputy secretary, was on hand to present the award and take a facility tour.
---
"We sincerely commend our Transfreight team members and thank them for their hard work and commitment to safe operations," said Brad Sachs, vice president of operations. "We are steadfast in our commitment to safe operations for the benefit of our associates and customers."
The facility is known as a separation center, and serves the needs of a global automotive customer. The employees there receive freight from customer suppliers and package shipments for delivery to regional plants, among other duties.
The Kentucky Labor Cabinet presents the Governor's Safety and Health Award in recognition of outstanding safety and health performance.
By "Move Ahead" Staff